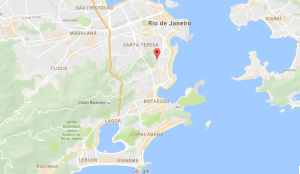 ---
  How to get there: Bus or Plane What to do in Rio during carnival: Go to the Sambodromo to see the parade, Walk around the neighborhoods to attend the Bloco (street carnival), do the Rio hikes!  
---
https://www.youtube.com/watch?v=h7PN7zMfhY4 We went to the famous Rio Carnival. For 5 days we lived to the rhythm of the carnival and its endless "Blocos". These street carnivals organized in the different districts of the city are the meeting place of the Cariocas (inhabitants of Rio) to celebrate the carnival in a festive and friendly atmosphere. We were staying for the occasion in Catete. This district is located between Flamengo and Botafogo to the south and Le Centro and Lapa to the north. Very friendly and family friendly it allows easy access to the Metro (which is very safe, even during the carnival)!
During our "stay" in Rio we took the opportunity to discover the favelas of Vidigal. This pacified favelas has become one of the "trendy" places in Rio. Safety level, there is no more danger than in the city. It is therefore sufficient to apply the common advice in Brazil (specified at the end of the article). To get there we took a bus to go to Leblon and then just walk along the sea towards the West (After the beach of Ipanema). After 15 minutes of walking, we arrived at the entrance of the favelas. After climbing to the top of the favelas by motorcycle taxi (R$5-10), we made a trek of 45 minutes – 1 hour, leading to one of the most admirable viewpoints of Rio.
At the end of the stay we also visited the Botanical Garden we could see a toucan as well as many monkeys who have fun playing at the feet of passers-by. We recommend doing the botanical garden only if you have time left and you have seen most of rio's must-sees.
Following the carnival we continued on Paraty and its paradisiacal beaches.   Advice:
Always keep a little Reais in a separate pocket to give in case of problems (20-30 R$).
Do not take public transport after 20 – 21h (use taxis at night they abound the streets all night).
Always stay in control of yourself and don't drink too much!
Avoid deserted streets.
Do not wear valuables (jewelry, watches…)
Do not "play it tourist" and take selfies with his Iphone or Gopro every 5 minutes.
For more advice, visit the French government website.