Interrail video in Eastern Europe: https://www.youtube.com/watch?v=uMwWcZvnO2Y
---
  How to get there: Interrail (Train, Bus) Budget: Plan about 1000 € for 2 weeks or about 70 € per day (accommodation, activity, transport and food)
---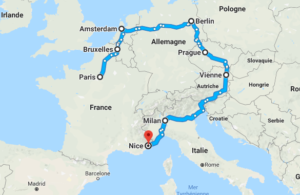 We went 15 days to Eastern Europe on the menu, we visited 6 countries. The objective was to make a loop from Paris to Nice in the South East of France. To do this we have made the following itinerary:
Brussels (stage 1)
Amsterdam (stage 2)
Berlin (stage 3)
Prague (stage 4)
Vienna (stage 5)
Milan (stage 6)
Nice (stage 7)
In the articles of the different stages of this Road Trip you will find all the useful information and tips to make the unmissable.
INTERRAIL transport:
We bought the interrail pass 5 days of travel over 15 days at 208 € + 10 € delivery of the pass (price -28 years). You can also wait to have discounts follow Interrail on social networks in May and June discounts save 30 €. Two pieces of information are important to know about the interrail pass. 1) You will have additional expenses for some trips. Indeed, it would be too good if the fact of having happened was enough for it to be simple. Before leaving, it is almost imperative to check all the trips and organize yourself to plan in advance the trips you plan to make. To do this, download the RailPlanner app that will allow you to see all tickets. Some tickets must be booked in advance, especially night trains. Night trains are also expensive to book between 15 and 40 € for seats or berths. At this price I recommend to make a good night in a hostel rather than a sitting night that can lead you the trip. Trains whose reservation is not required can be booked directly at the station to guarantee a seat but this has a cost:
Amsterdam – Berlin : – Duration : 6h / Price: 10€
Berlin – Prague : – Duration : 6h / Price : 4€
Prague – Vienna : – Duration : 3h / Price: 3€
Vienna – Milan (overnight seating) : – Duration : 12h / Price 14€
Milan – Nice: 35 € for 3 hours by train! Given the cost we took an intercity Milan – Genova – Savona – Vintimiglia – Nice in 6 hours without booking so at no cost.
2) With the Interrail offer we had taken, we could not make our first trip from Paris and the return to France is also not included in the offer we had. Indeed for the outward and the return, one can not make a trip within his own country (it depends however on the offers). That is why you can also look for your first trip a bus with FlixBus, OuiBus or a Blablacar and for the return if you are far from a simple plane taken in advance. Another solution, with the pass you normally have -50% on trips in your country of departure. Several offers exist see below:
Housing:
Brussels: Ixelles, Flagey, Montgomery or the center / price between 20 € in dormitories to 80 € on AirBnb max
Amsterdam: From Pjip, City Centre, Amsterdam South, East and West / Price between 30€ in dormitories to 100€ on AirBnb max (Amsterdam is a very expensive city)
Berlin: Neukölln, Kreuzberg, Mitte, Friedrichshain, Prenzlauer Berg (bobo district) / price between 15€ in hostel to 60€ in Airbnb max
Prague: The Old Town (Prague 1), Hradčany (Castle), Malá Strana, Staré Město and Josefov, Nové Město, Holešovice / price between 10€ in hostel minimum to 40€ in Airbnb max
Vienna: Innere Stadt (city center), Leopoldstadt (2nd district), Landstrass, Neubau (for students), Wieden /
Milan: Navigli, Brera, Porta Nuova, Isola / price between 10€ minimum in hostel to 60€ in AirBnb max
Food & Drinks:
Belgium:

Food: Fries (Brazil sauce highly recommended), Liégoise waffles.
Beer : La Chouffe, all Brussels Beer Project beers, Triple Karmeliet, Vedett.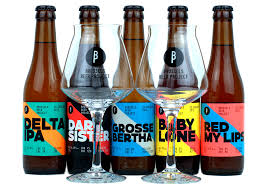 Amsterdam:

Food: Ice cream, Bitterballen
Bar: the area to go out is the Leidseplein you will find bars and clubs (Sugar factory, Melkweg, Club Paradiso …)
Berlin:

Food: Döner Kebab, Currywurst, Turkish Plate at Kreuzberg Market (Tuesday and Friday from 11am to 6pm)
Beer: Rothaus pills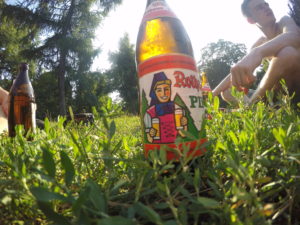 Prague:

Food: Trednik (dessert), Goulash,Tartare…
Beer: Pilsner Urquell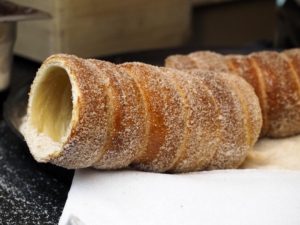 source: http://escale-gourmande.com/adresses-sucrees-a-prague
Milan :

Food: Panzerotti Luini (pizza fries the best in milan)
Pizza: Pizza Am (amazing pizza with proseco offered)
Aperitivo: in Navigli you will find many bars that offer apertivio the concept is simple: for about 10-15 € you have a bushel and an all-you-can-eat buffet
So start the Road Trip with stage 1 in Belgium.  
---
Advice:
Try to travel light (a max hiking bag)
For housing anticipate as much as possible so as not to have too high prices. To reduce the housing budget you can also try Couchsurfing but it is difficult to have positive feedback to be welcomed.
Be careful for the exchange in Prague. Do not withdraw at the station. They take a huge commission via a fee of more than 20%. Find the right addresses to make change in the dedicated article.
To search for hostels, we used Hostelworld.