Video Eastern Europe / Brussels: https://www.youtube.com/watch?v=uMwWcZvnO2Y
---
How to get there: From Paris: Train (~30€) 2h, Bus or convoy (~20€ max) 4h Budget RoadTrip: Plan about 1000€ for 2 weeks or about 80€ per day (accommodation, activity, transport and food). Budget Brussels –> Transport: 20€, Housing: ~30€ (see below), Other: 30€
---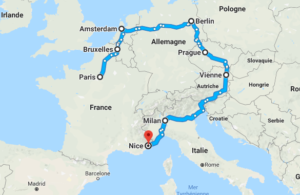 WHAT TO DO IN BRUSSELS?
Eat the Best Fries in Brussels:
French fries cost about 2-3 euros per serving of medium or large fries
Frit Flagey : Place Eugene Flagey, Ixelles, Brussels 1050.
Friterie Maison Antoine : 1, place Jourdan, 1040 Brussels (Etterbeek)
Belgian Frites – Papy : Rue de la Madeleine 1, 1000 Brussels, Belgium (not the best but it can help)
Pitta de la Chapelle frying: Place de la Chapelle 15, Kapellemarkt 15, 1000 Brussels

Fritland: Rue Henri Maus 49, 1000 Brussels, Belgium –> the center but be careful a lot of queue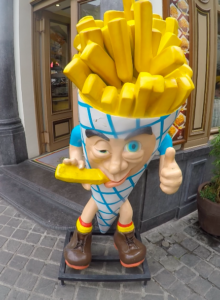 First of all, I highly recommend the Brazil sauce any good friterie in Brussels will have it! It is unmissable. On the other hand, if you are curious you can still test the famous fricadelle which is not (my humble opinion) incredible.
EATING WAFFLES:
For waffles, you can go to any gauffrerie (even tourist) in the center ranging from Grand Place to Manneken Pis.
TEST THE Belgian beers:
Belgian beers are inexpensive and excellent. To be enjoyed in moderation in bars or by buying them in small grocery stores. Here are some of them: chouffe, all Brussels Beer Project beers, Triple Karmeliet, cuvée des Trolls, Vedett.
WHAT to see in Brussels?
Grand-Place: This square is the best known in Belgium and it is beautiful. It is unmissable!

Manneken-Pis: Don't be fooled by its small size, the Manneken Pis is one of the symbols of the city. However, this mythical statue is nothing extraordinary but we do not leave Brussels without having seen it.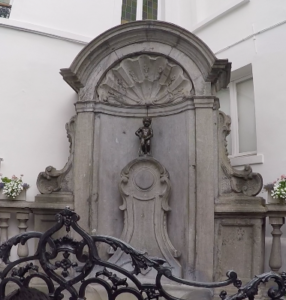 Street Art: Many street art roam the walls of Brussels. Open your eyes wide.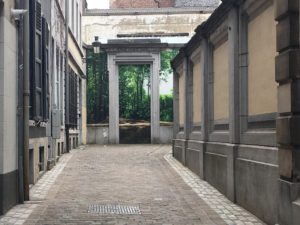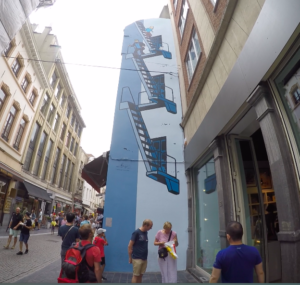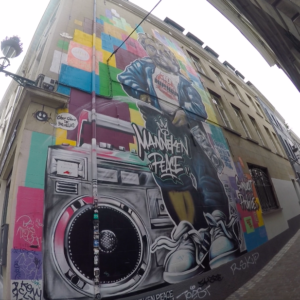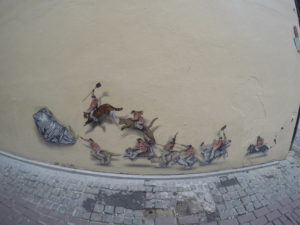 Delirium: The most famous bar in Brussels. The pink elephant brand has one of the largest beer collections in the world and includes all beers for all tastes.
Jeanneke-Pis: The little sister of the Manneken is less known but we see her much more ready. Located next to the Delirium you can say hello to him before enjoying a beer at the Delirium.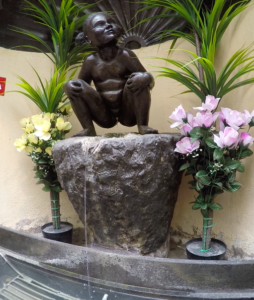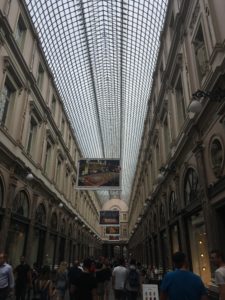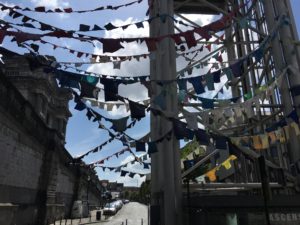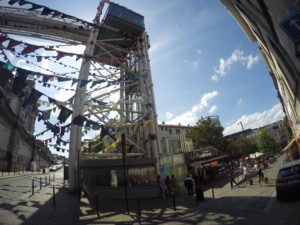 https://youtu.be/POXwwaE6Iu0
Brussels-Les-Bains : the Paris Brussels beach much better! Music and Chill at the rendezvous.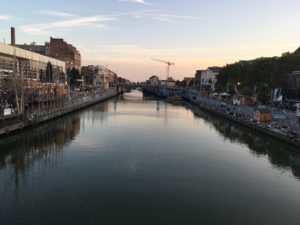 Atomium: A little out of the city center of Brussels the atomium is very well known. If you do not have much time the detour can be avoided.
HOUSING:
Brussels: Ixelles, Flagey, Montgomery or the center / price between 20 € in dormitories to 80 € on AirBnb max
In order to follow the whole Road Trip find the article Road Trip Eastern Europe – Interrail To do this we have made the following route:
Brussels (step 1) ✓
Amsterdam (Stage 2) <–
Berlin (stage 3)
Prague (stage 4)
Vienna (stage 5)
Milan (stage 6)
Nice (stage 7)
---
Advice:
Try to travel light (a max hiking bag)
Regarding housing, anticipate as much as possible so as not to have too high prices. To reduce the housing budget you can also try Couchsurfing but it is difficult to have positive feedback to be welcomed.
To search for hostels, we used Hostelworld.