View in full screen The map proposed if above is a complement to the rest of the article to discover the good plans of BeloHorizonte as well as the things not to be missed. Belo Horizonte is a very beautiful city in which you will find many things to do!
---
Here is a summary of course not exhaustive to you to discover the rest:
Good restaurants
Fake Market (Shopping Oiapoque)
Praça da Liberdade
Parks
Sport
Inhotim
Ouro Preto
Going out in Bar or Box
---
Brazil is perfect for eating in good restaurants. – Burger: MeetMe – Class: Le Glouton – Chill & Skewers: Beb's Bar – Muu Bar – Butcheria – Churrascaria: Porcão (expensive) – La Macelleria (very good meat even if relatively expensive too) – Full of other restaurants on Tripadvisor  
Fake Market (Shopping Oiapoque):
Perfect for buying jerseys from all the teams in the world or shoes. The quality is rather good and the price of the jerseys usually 40-50 Reais (10 – 15 €) after negotiation.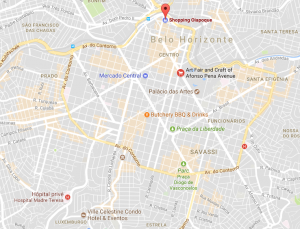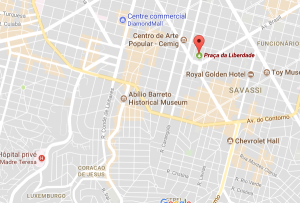 This square is very pretty because of the symmetry of the palm trees that line the main alley.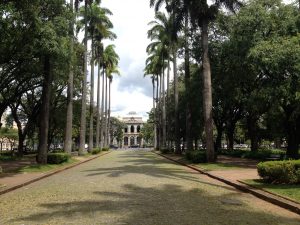 You will also find nearby a cool museum on precious stones being the specialty of Minas Gerais and 2 very nice restaurants in the Library opposite: The SouCafé and the Café com Letras Liberdade.
Parks:

Mangabeiras Park with views of Belo Horizonte:

This park offers an incredible panoramic view of Belo Horizonte, you will also find walks during which you can see small monkeys (the macacau). To get there, you can share an uber/taxi or take the bus by looking on apps like Moovit

https://youtu.be/mMahx9NX9Y8
This park is famous for the capivaras found there and its architecture by Oscar Niemayer.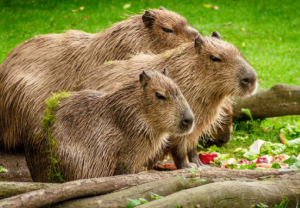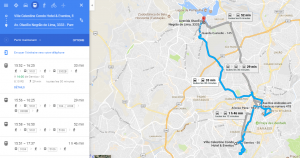 2 plots are located near Villa Celestine. The first is free of access in land and in a rather impressive setting because it is at the foot of the favelas. Be careful, however, not to have anything of value.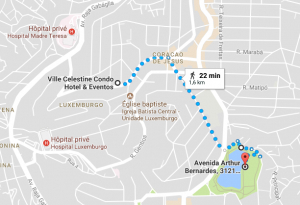 The second is paid but synthetic and secure.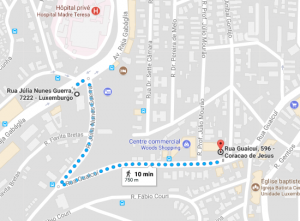 By negotiating well one can have a price of 15 Reais per person or in the 180-200 Reais for 3 teams of 6. 3rd possibility the infrastructure of the Fundaçao Dom Cabral which can also provide balloons. – Various Sports: You can take advantage of the infrastructure of the Fundaçao Dom Cabral to play tennis, swimming, football, bodybuilding, volleyball etc.
More information in the article "Inhotim "
More information in the article "Ouro preto"
You will find all the information about the places to go out in Belo Horizonte in the article: "Where to go out in Belo Horizonte"  
---
  Tips:
Always keep a little Reais in a separate pocket to give in case of problems (20-30 R$).
Do not take public transport or walk alone or in a small group on the street after 20 – 21h (use taxis or UBER at night, they abound the streets all night).
Always stay in control of yourself and don't drink too much!
Avoid deserted streets.
Do not wear valuables (jewelry, watches…)
---