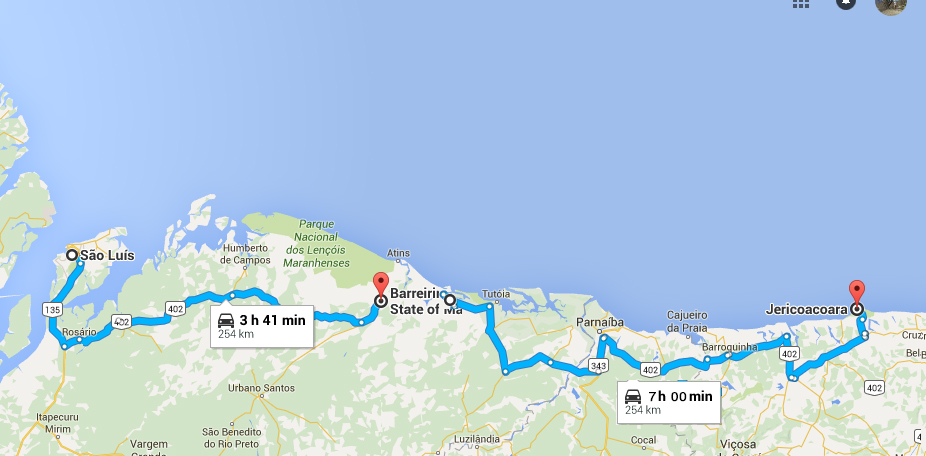 ---
  How to get there: From Barreirinhas: either a boat trip through beaches (40R$) or by 4×4 (1h – 25R$) in the town square in the morning. The 4×4 in the dunes to go to Atins is definitely worth it! The best is to inquire at the pousada or the hostel by asking Atins. What to do in Atins: Trek in the desert to an oasis – Quad – Lagoons in Lençois
---
https://www.youtube.com/watch?v=9UL_dNQsgQk We stayed 3 days in Atins. It is possible to go see the lagoons in 4×4 for 60R$, the Pousada Tia Rita offers this service. We opted for Trekking in the Lençois Desert for 2 days (50R$/day/person). We had a guide named Mao. Everyone knows him in Atins you can ask "Mao guia" we will tell you where he is. During our visit to Atins, he was staying at the Pousada Tia Rita. You can reach him by email on his address: maoturismo@hotmail.com
(map of the Parque de Lençois)
Be careful, the trek in the desert is difficult ! However, we did not make any special preparation.
1st day: Departure on foot 7:30 am – Arrival in Canto do Atins 9 am – 30 min quad (optional but useful! 50R$) along the desert to the Cachoeira (waterfall) – 7 hours walk in the desert with swimming breaks in the lagoons. So we arrive around 5pm in Baixa grande (the oasis) where a family lives there. We camped in a tent provided by the guide Mao. The evening meal was plentiful. (Night + Dinner + Breakfast ==> 25R$)
2nd day: Departure 3h30 in the morning – 9h walk – Arrival in Canto do Atins 12h30. Meals (30-50R$/person).
This trek was amazing ! Walking in the desert by day and especially by night! The lagoons are beautiful and throughout the trek you will see wild goats and we even saw a kind of warthog. It is therefore an extraordinary experience that you will remember all your life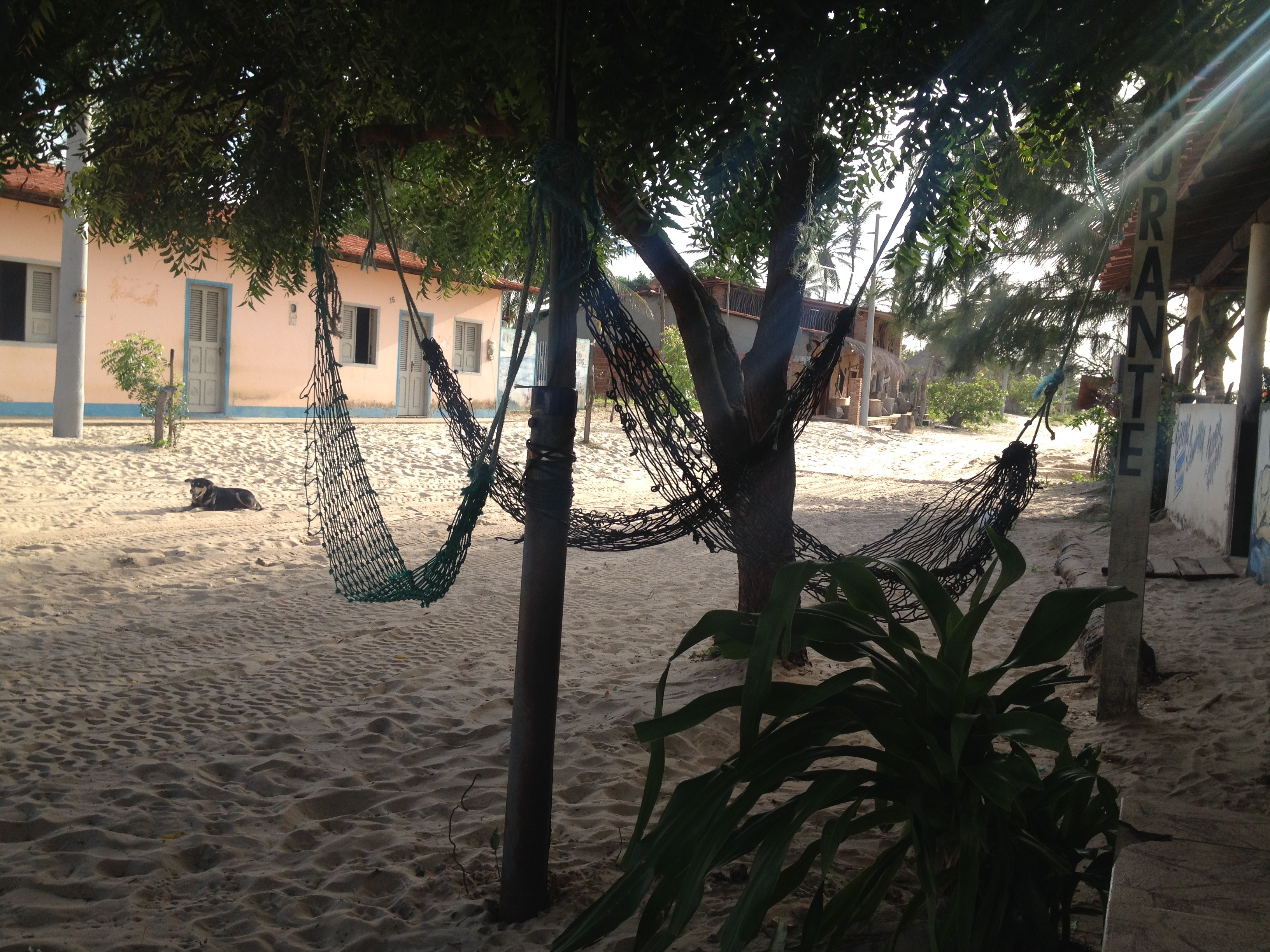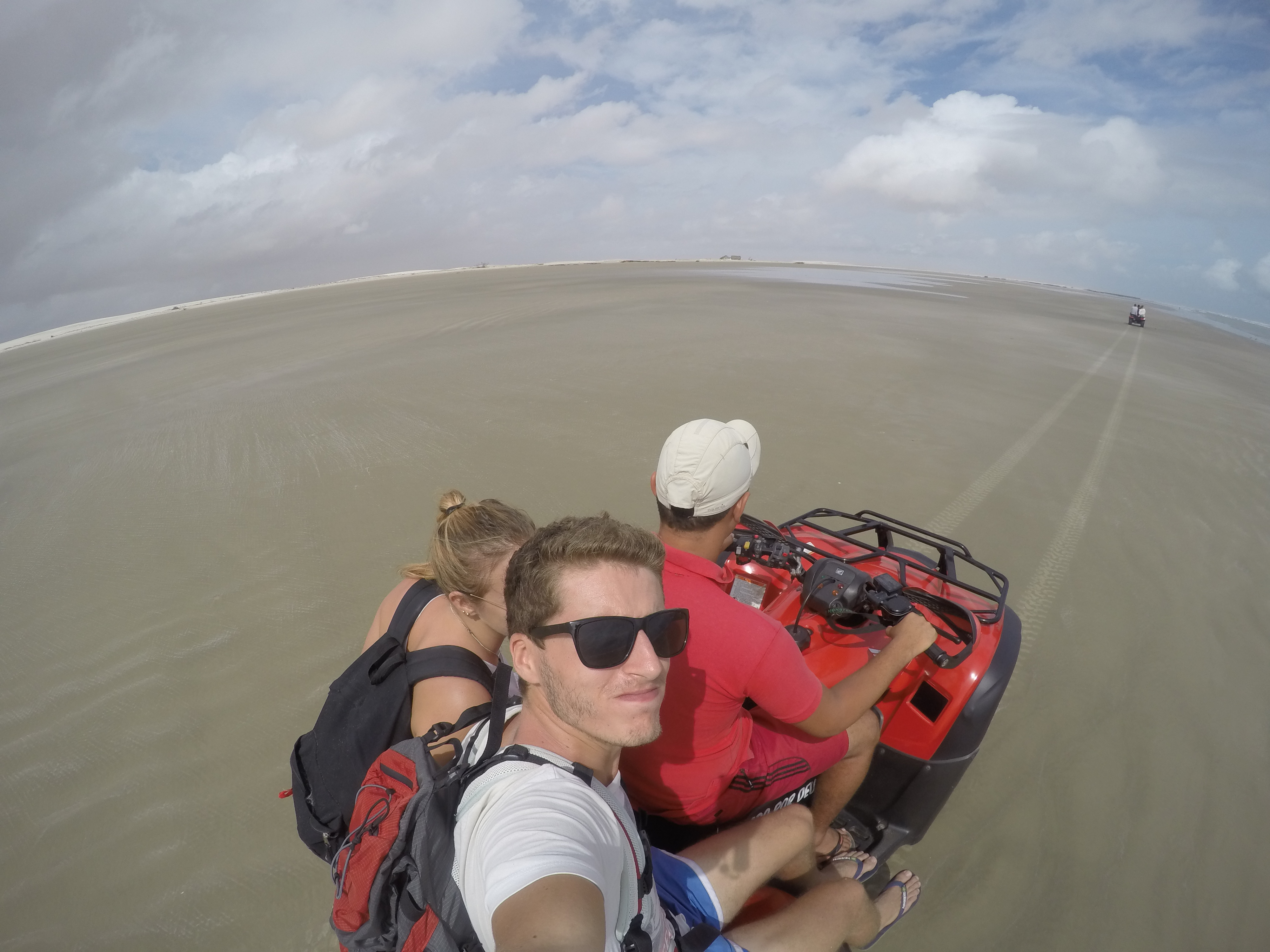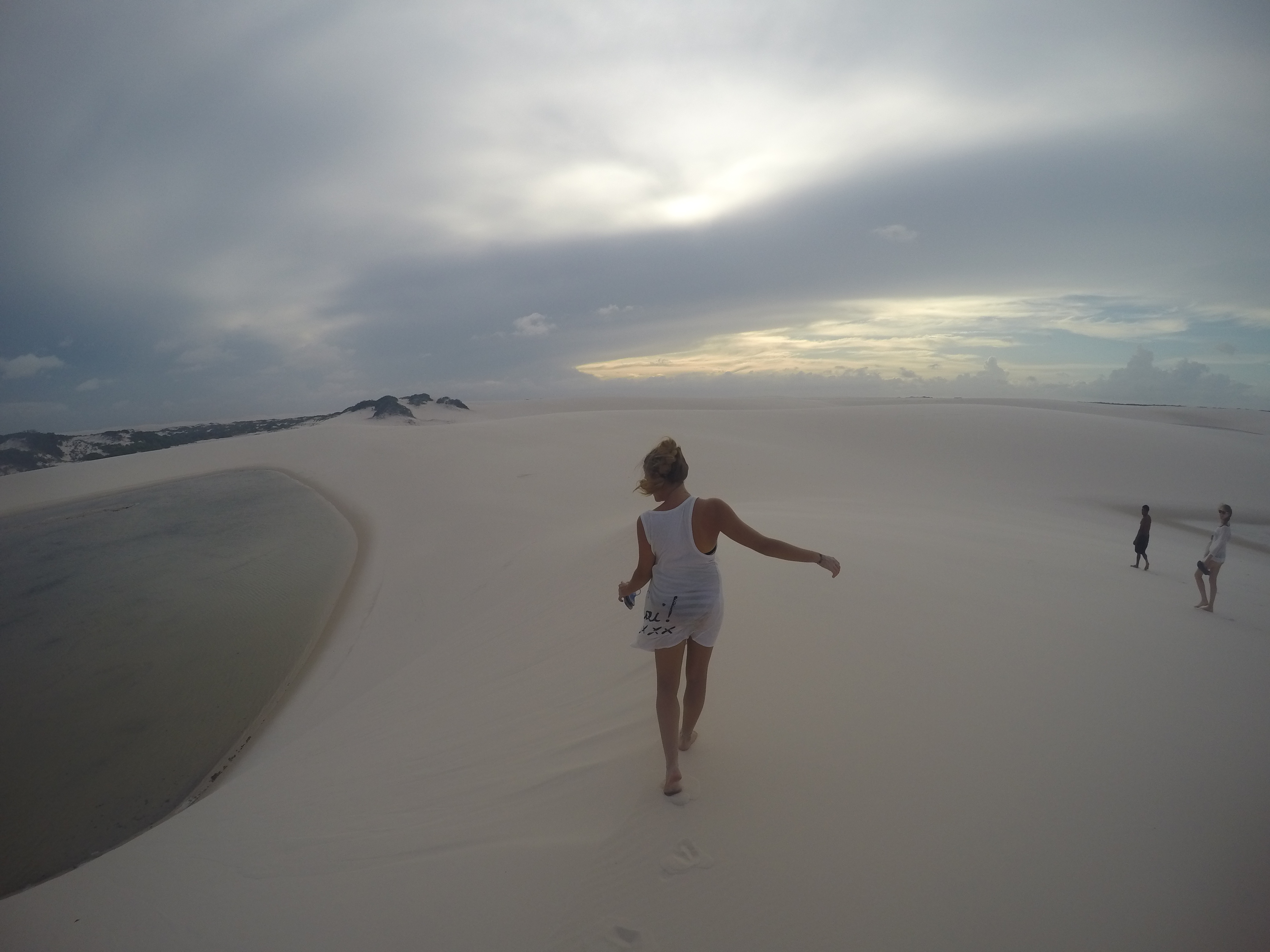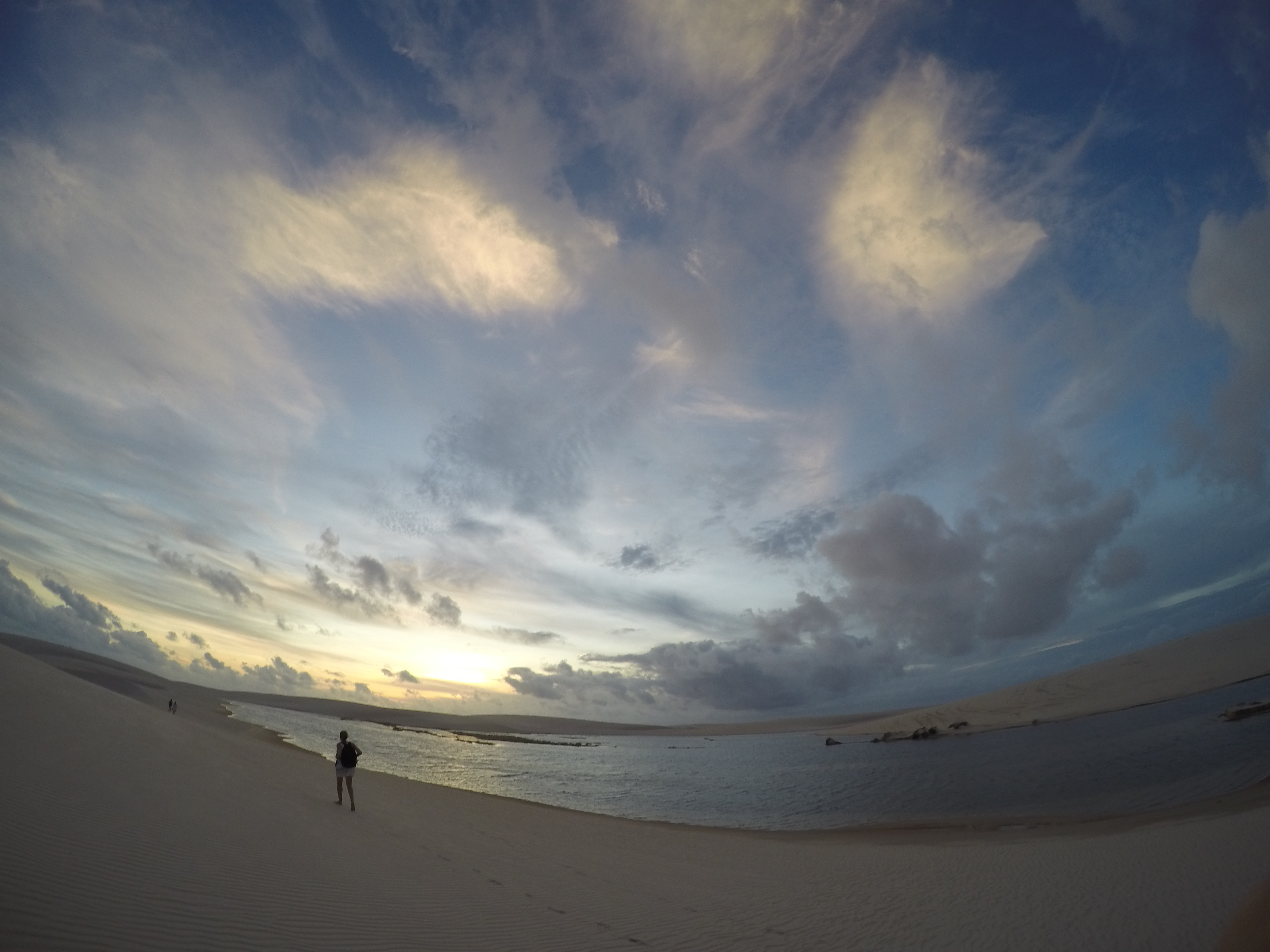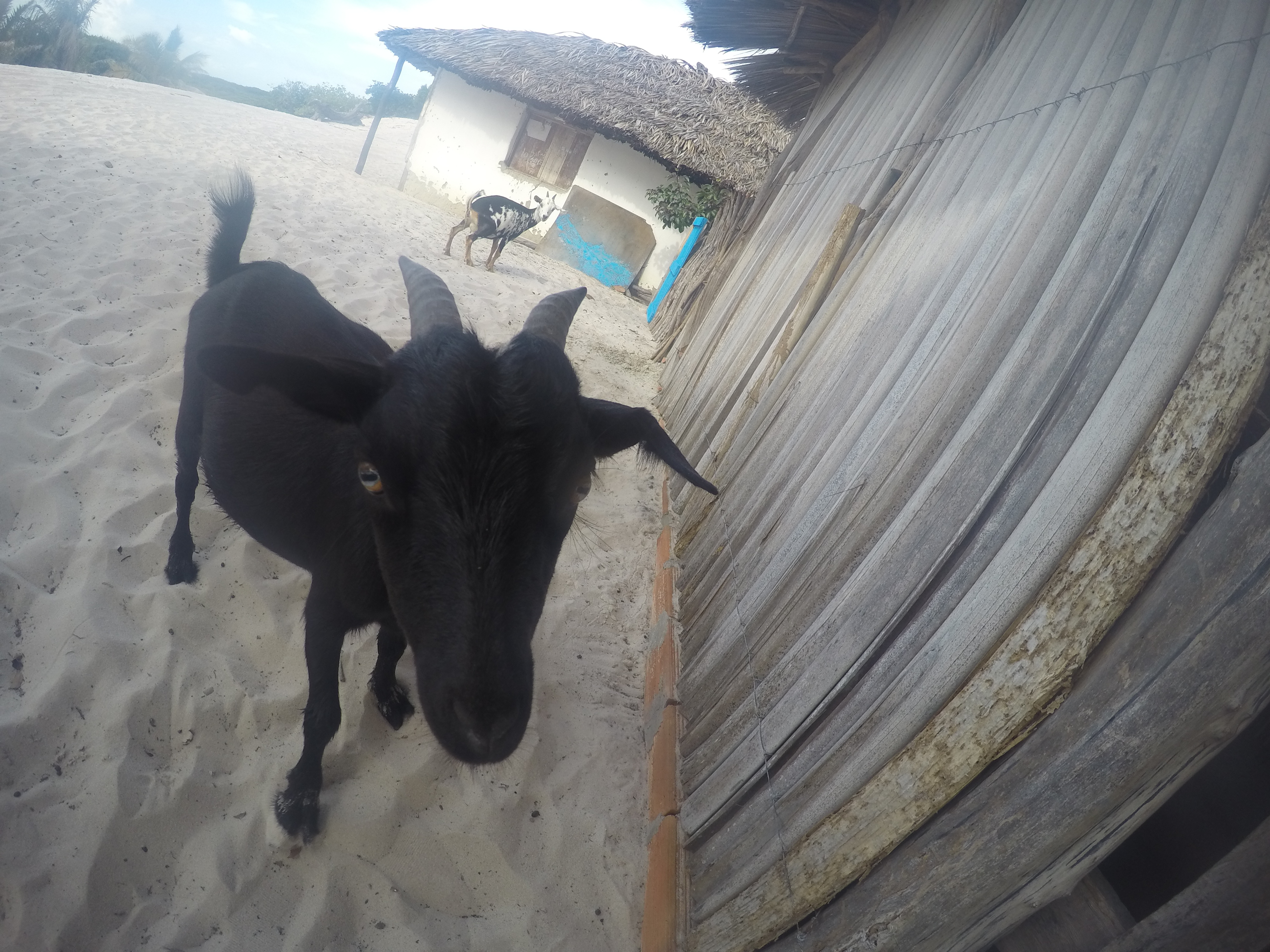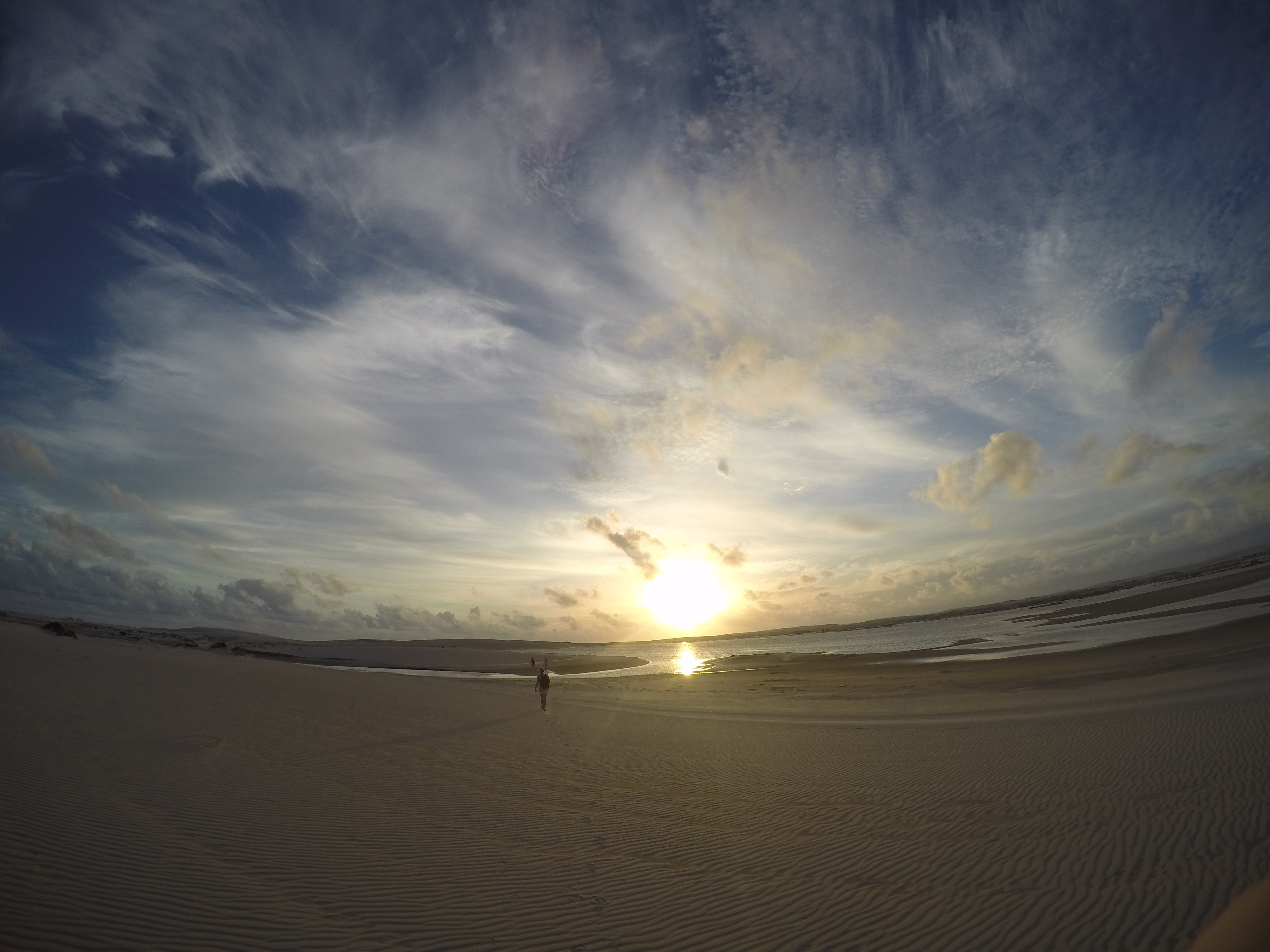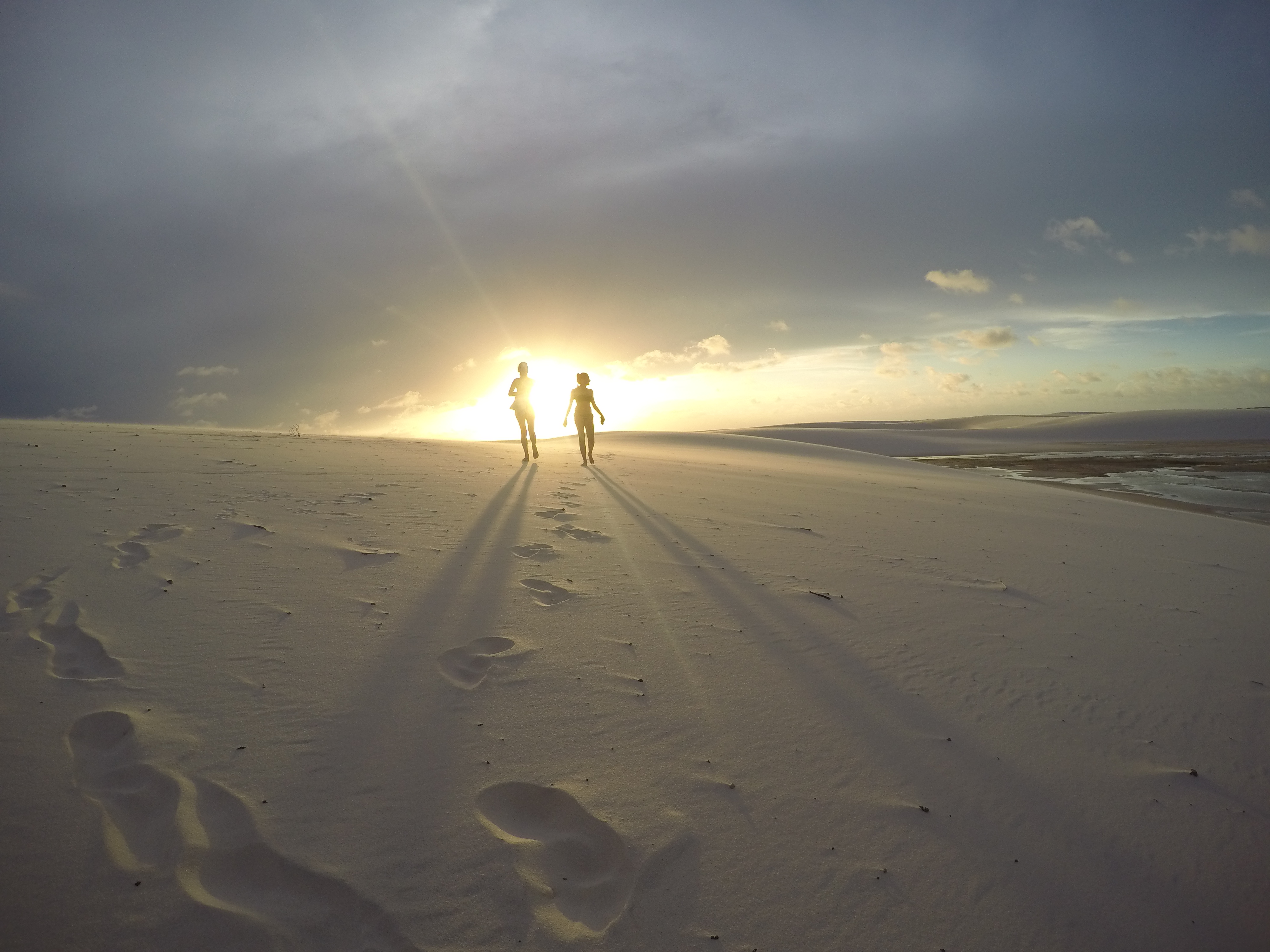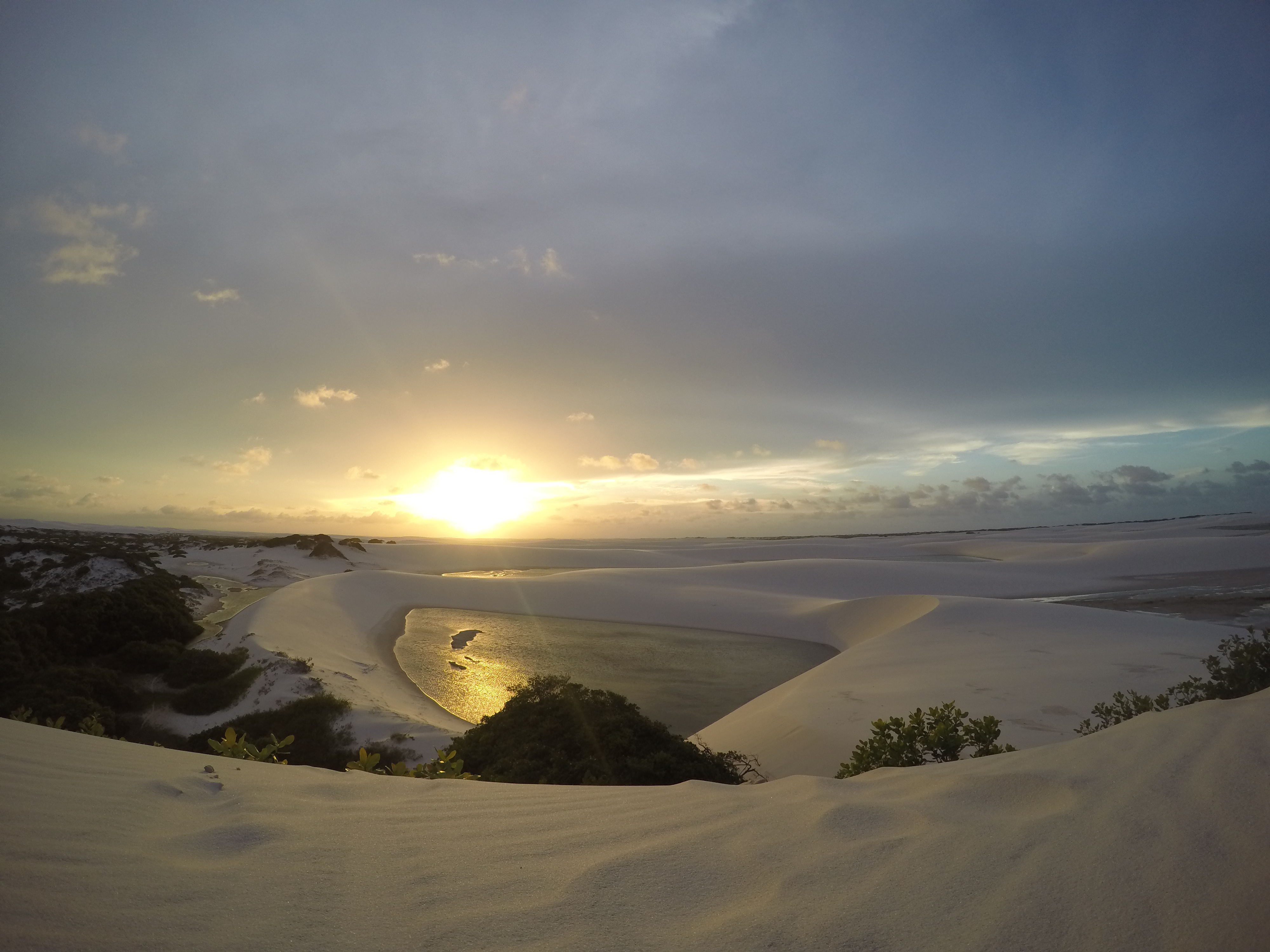 Equipment:  
Tongue! In the desert it is better to walk in tongue or barefoot.
Take 1L30-2L of water
Take cap, hat, glasses, sunscreen
Warm but light sweater for the night
Cookies in case of cravings.
  Advice:
ATTENTION, no bank in Atins you have to withdraw in Barreirinhas or on the way to Jericoacoara.
Take a guide to trek in the desert. This is safer!
The Trek in the desert at night is unforgettable do not miss it.
Take mosquito repellent!
---
  Route Trip Nordeste: Step 1: Barreirinhas ✓ Step 2: Atins ✓ Step 3: Jericoacoara ← (Continuation of the Trip)