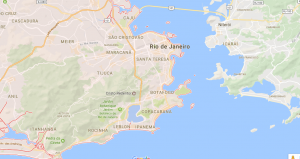 ---
  How to get there: Bus or Plane What to do in Rio: Corcovado Trek (Christ redeemer), Stairs of Lapa, Santa Teresa, Sunset in Ipanema, Copacabana, Paraty, Trindade, Ilha Grande… Practical information:
1€ = 3.5-4.5 R$ follow the course on boursorama
See tips at the end
---
Our first steps in Brazil were in Rio! This impressive city with many contrasts has whetted our appetite for a nation with many cultural and natural riches. As a good tourist we made some unmissable but always in the concern to visit the tourist places differently. On the menu: The stairs of Santa teresa The Corcovado Trek Sunset Ipanema  
---
  Lapa Stairs: You have to go to Santa Theresa and take the tram or bus (R$4-6) to get to the heights of Santa Theresa.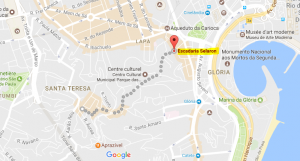 The santa teresa district is nice to walk around and sit at a café. One can also have interesting views of Rio.  
Corcovado Trek: For the details of the Trek look at the article Corcovado Trek After a walk from Parque Lage we "climbed" the mountain.   700 meters of elevation gain !! This climb was epic and dotted with monkeys!  
Sunset Ipanema You have to go to the Pedra do Arpoador at the eastern tip of Ipanema.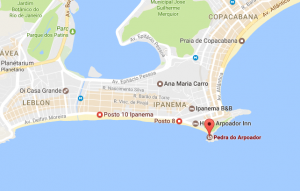 The atmosphere is excellent. Artists sing, dance and you can sip a Caipirinha in front of the sunset. This is a typical moment appreciated by the Cariocas (inhabitants of Rio).  
  Advice:
Always keep a little Reais in a separate pocket to give in case of problems (20-30 R$).
Do not take public transport after 20 – 21h (use taxis at night they abound the streets all night).
Always stay in control of yourself and don't drink too much!
Avoid deserted streets.
Do not wear valuables (jewelry, watches…)
Do not "play it tourist" and take selfies with his Iphone or Gopro every 5 minutes.