Stage 1 – Bassari Country: Dindéfalo, unforgettable hikes and waterfalls
Day 1: Dakar to Kédougou
Transport day (see previous article). Departure Dakar 8am, arrival Kédougou 11pm. Time lost at Tambacounda bus station.
Tambacounda, stage city. We mostly saw the bus station… 
Overnight at the Timinandya camp 10,000 FCFA – 15 € the ventilated double room, good value for money, caring manager and very helpful. A little far from the bus station of Kedougou, near the mosque, taxi mandatory to get there. We have made it our base.

Day 2: Dindefelo and waterfall
Departure in the morning by taxi 7 places from the bus station of Kédougou 2500 FCFA – 4 €.
Arrival at the villagers' camp, good welcome and good meal. No water on this period, shower and sanitary bucket, power cut at night. 6 000 FCFA – 10€ per night.
Visit the waterfall in the afternoon an hour's walk from the camp. We followed the camp guide (5,000 FCFA – 7 €), but possibility to do without this service…. Relatively simple path with lots of passages on the trail leading to the waterfall.If you are very lucky you can come across chimpanzees…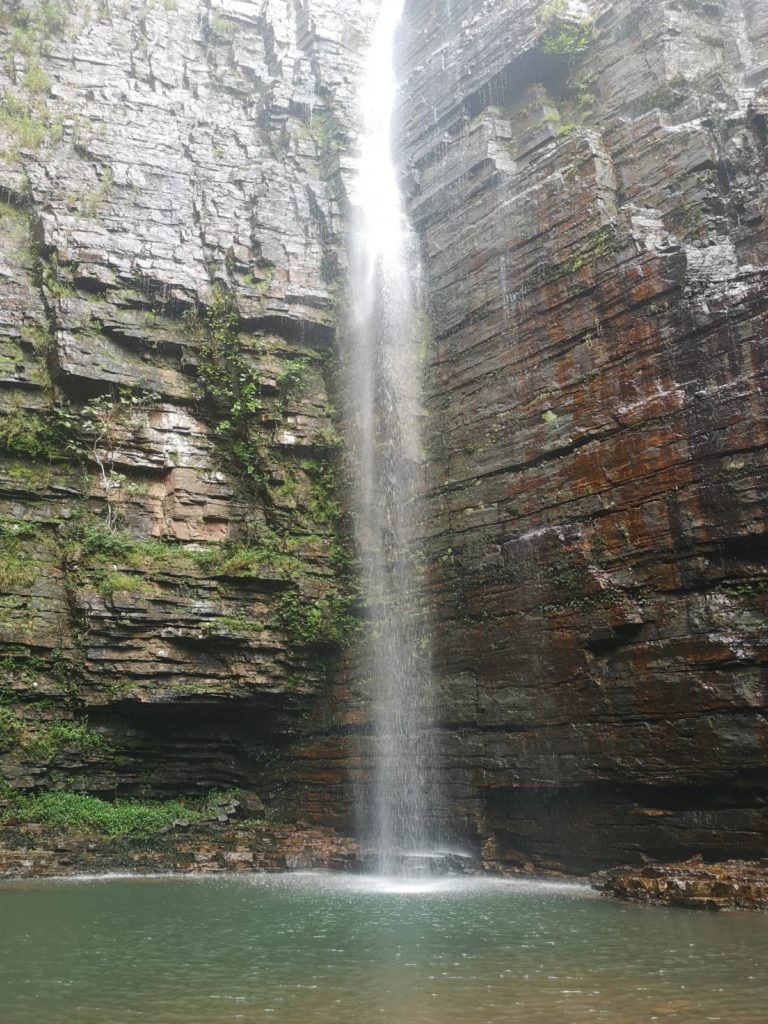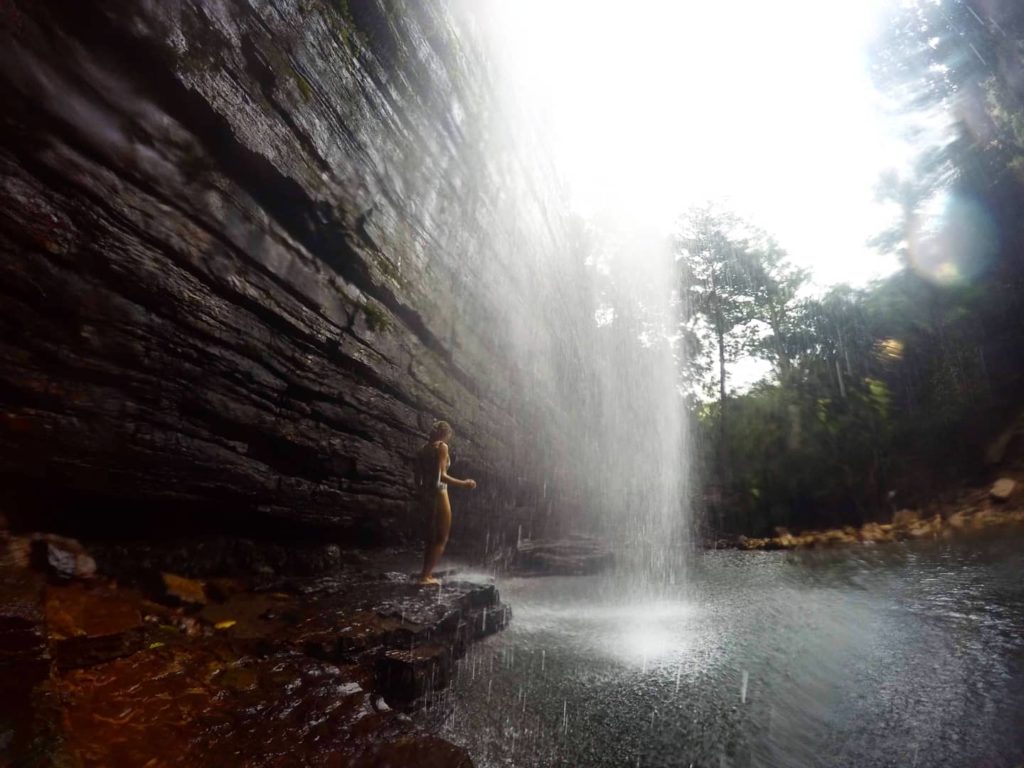 Swimming at the waterfall, fresh and clear water! A very good time.
Walk at nightfall in the village of Dindefelo, sunset light on the huts and mountains with goats in the background!
Day 3: Dindefelo and its surroundings
Raised 6 hours to climb in the cool at the source of the waterfall. This time, follow a guide! It will take you to the heights of Dindefelo (typical village of Dande, caves, peanut fields, beautiful views). Hike of 3-4h. Possibility to sleep in Dande and push the exploration even further. Dande teeth closed due to landslide.
Price Guide Cascade + Morning : 8 000 FCFA – 12 €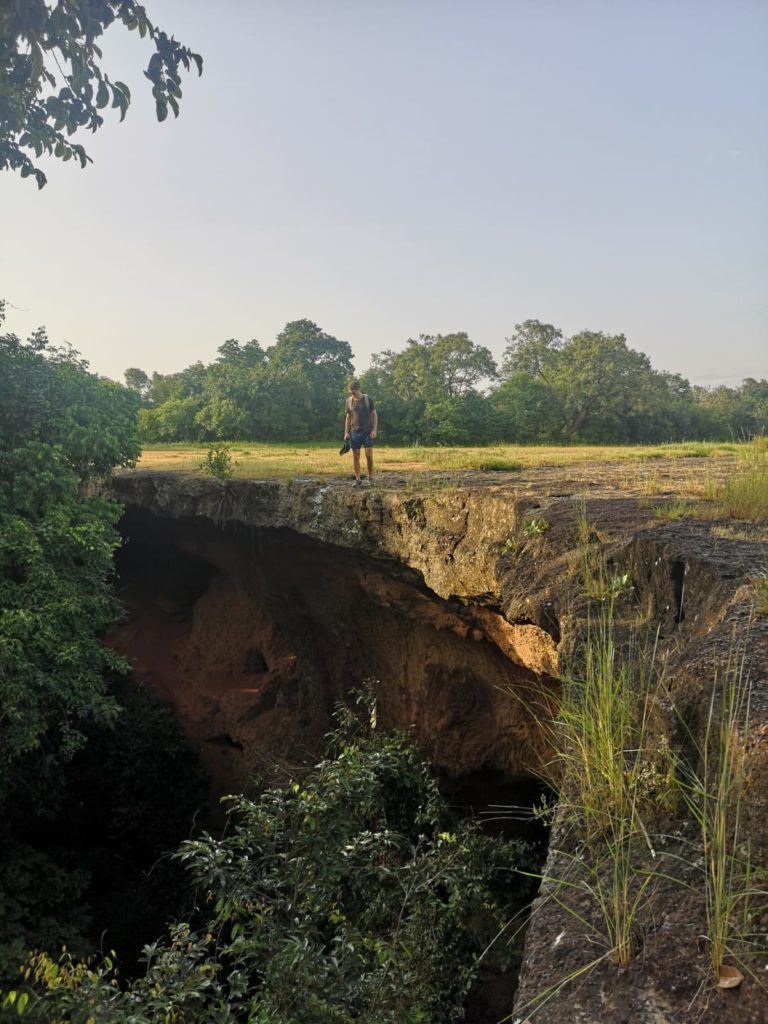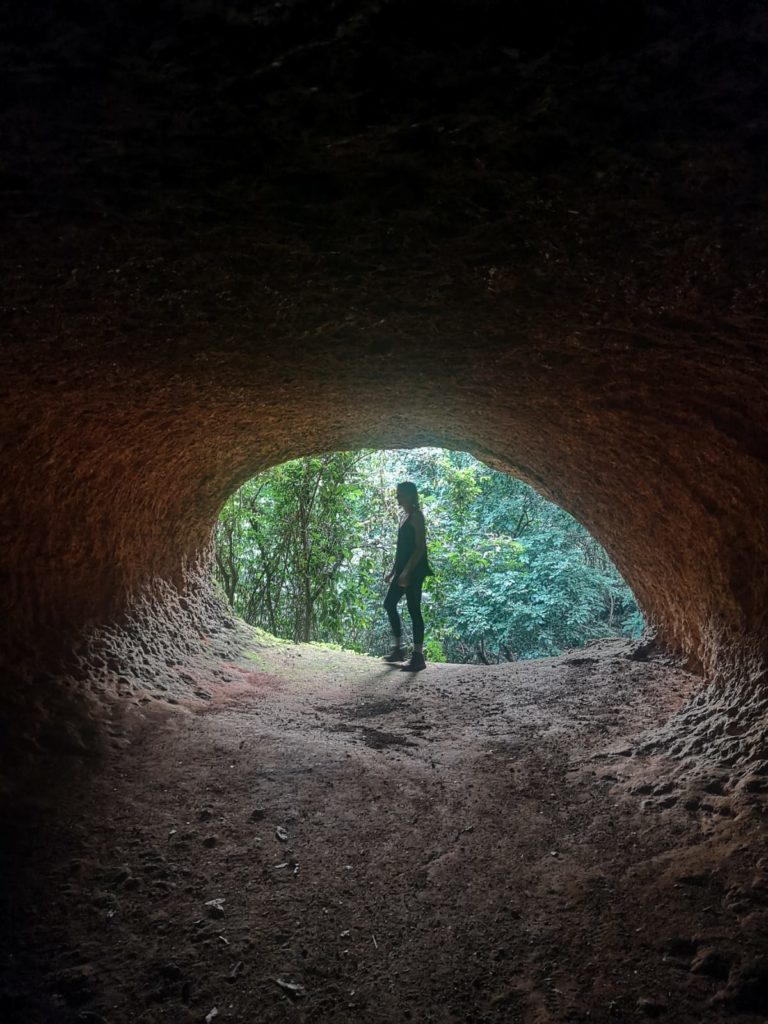 Return village of Dindefelo, Sunday market day, very lively but no means of transport to Kédougou before a few hours. We leave on foot and hitchhiking.
Passage through the village of Afia : typical village of huts in the middle of a corn field. Children and locals very welcoming. No restaurant but camp and small shop.
Afia —> Kédougou on foot and hitchhiking.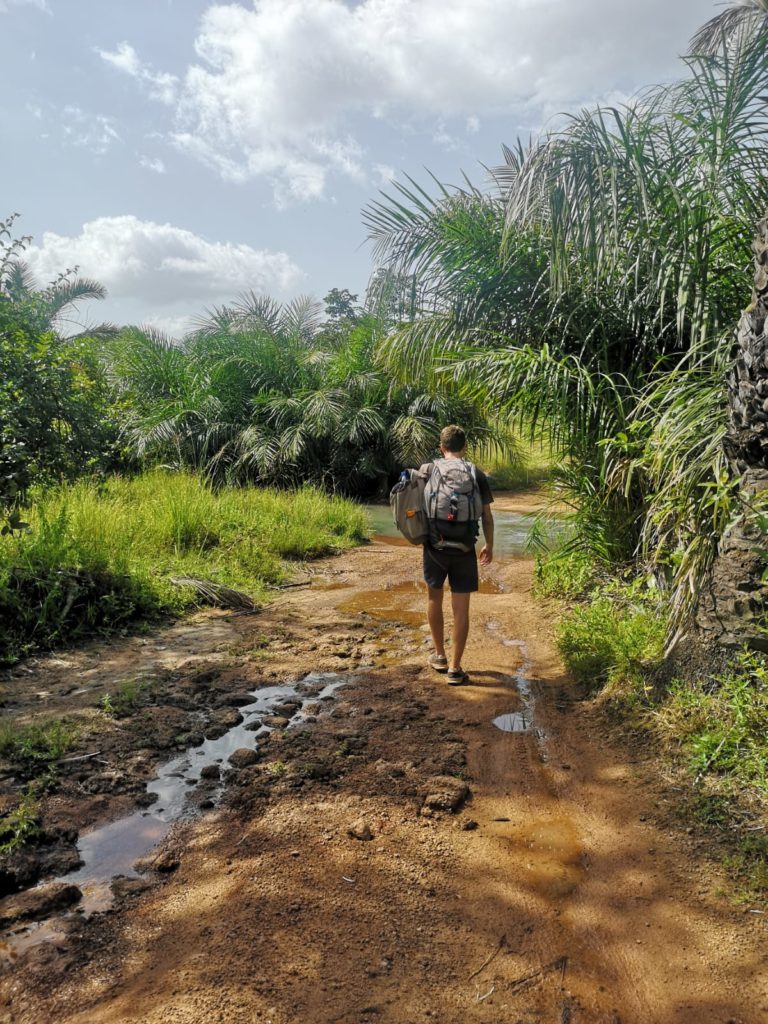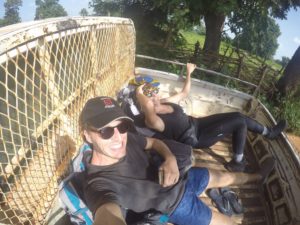 Attempted observation of hippos at the Gambia River of Kedougou… not completed! because of nightfall and difficult access by Taxi. 
Overnight in Kédougou at The Timinandya Camp.
✅ Stage 1 – Bassari Country: Dindéfalo, unforgettable hikes and waterfalls