Stage 5 – Casamance: Elinkin and the beautiful island of Karabane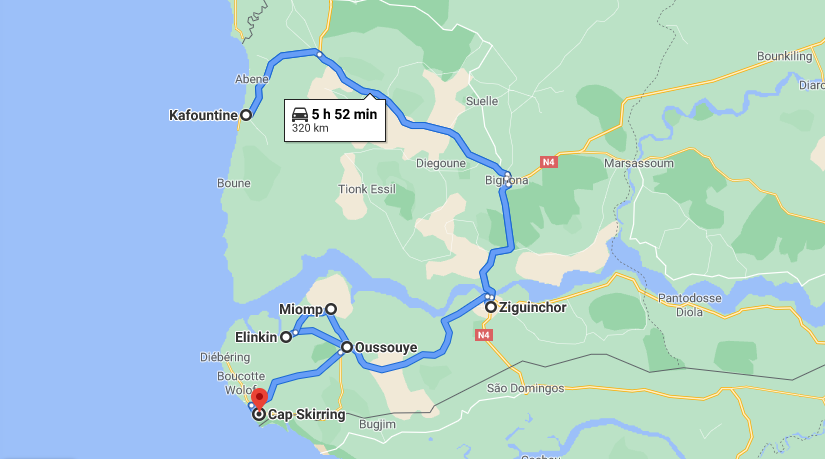 Day 9 – Elinkin and Karabane
How to travel to Karabane:
Karabane is an island that is deserved, the fact that it is complicated to access, remote and wild makes all its charm!
Stopover from the Dakar rowboat to Ziguinchor de Cosama: inquire at the Dakar pier to know if this link has resumed (it is stopped at the latest news). Price that must be equivalent to the Dakar > Ziguinchor.
By canoe from Ziguinchor: every 2 days (also on Saturday). Departure between 10am and 12pm while the canoe is full. Be careful to provide water and what to cover because the crossing is trying but many dolphins at the key. Go to the pier next to the hotel/bar le Perroquet. Price 2000 FCFA – 3€ with Bagou
From Elinkin:
Reach Elinkin from Ziguinchor en 1 hour drive, is very quickly by taxi 7 places, from the bus station: 2000 FCFA – 3 € with Bagou
Public canoe: very restrictive in terms of schedules. One passage per day …. And very approximate time.. but very economical! 1500 – 2,5€ per person the journey with Bagou so 3000 FCFA – 5€ the round trip.
To go to Karabane, the canoe leaves between 11am and 12.30pm from Elinkin. Our advice is to arrive early in Elinkin, around 10:30, to "register" with the piroguier to not miss the departure. Take the opportunity to explore and eat lunch in Elinkin, we tested the restaurant near the pier but we do not recommend it ….
For the return, departure 9am (and that's all), on the return the canoe is rather punctual.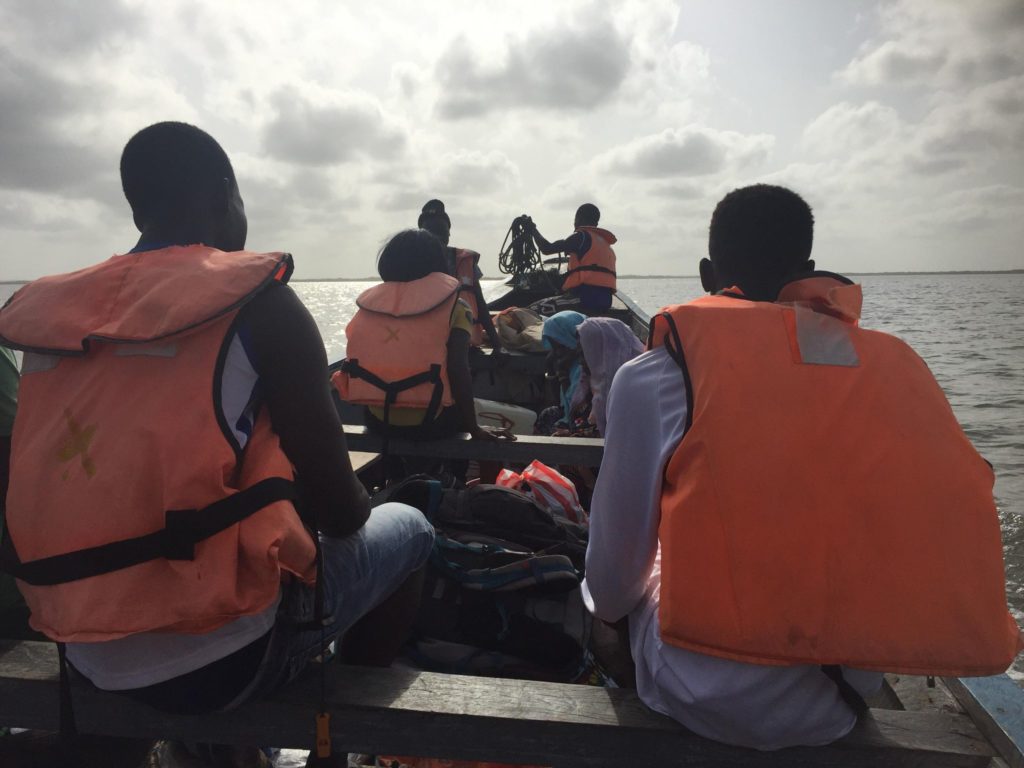 If you choose the public canoe, you will have understood, not really the choice to spend an afternoon + a night and leave early the next day.
Crossing time: 30 min… Open your eyes, dolphins can play in the area!
*Private canoe: No schedule constraints, you leave whenever you want! But this luxury at a cost between 30-50,000 FCFA – 45-75 € depending on negotiation. Can be interesting if you are traveling in a group.
Big crush for the island of Karabane, white sand and coconut trees, lazy atmosphere and very very chill, walk on the island possible along the beach, swimming in the warm water of the river, and which is still very wild … and no car!!! so very very peaceful. Postcard landscapes!
Beware of large monitor lizards (which can be confused with crocos) that may surprise you.
Sunset…. Small historic village. Lots of charm and history….
And as a bonus, dolphin show. For our part we saw them at sunrise towards the pier at 7am.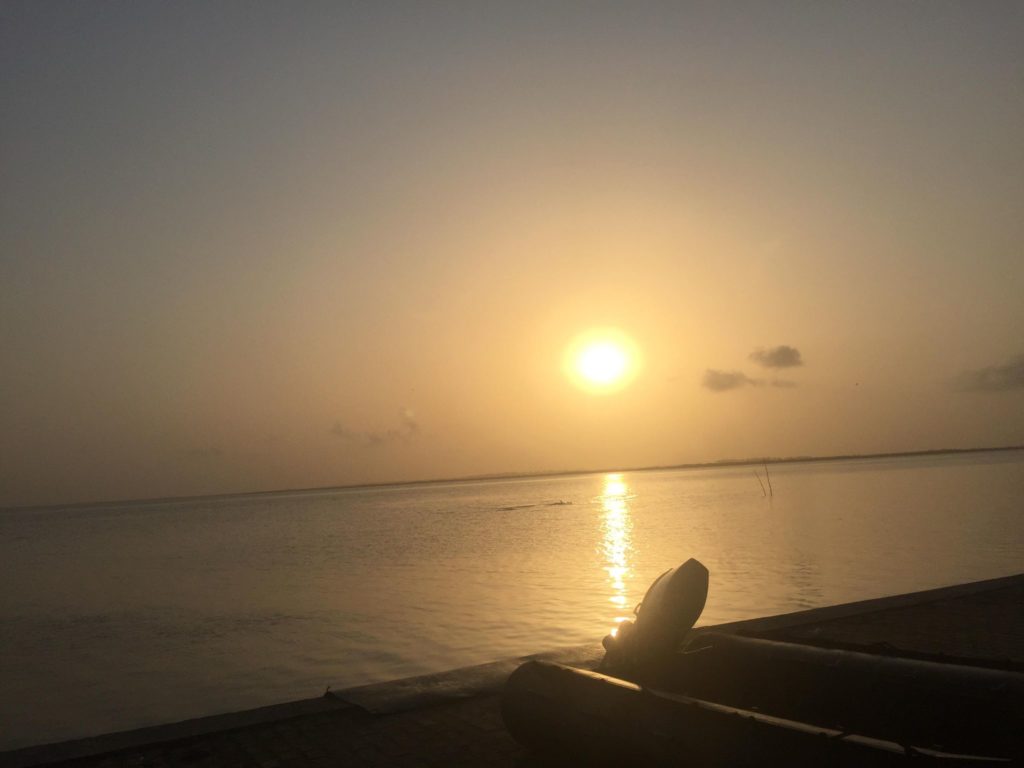 We stayed only one night but maybe one more would have been even more appreciable. We'll be back!
We stayed at the Barracuda, camp near the pier, 8 000 FCFA – 12 euros, excellent cuisine – 3500 – 6 € (best grilled fish of the stay) but very dilapidated room … one could feel that there had been no passage for a little while. another camp to test: Chez Hellena
✅ Etape 5 – Casamance: Elinkin and the beautiful island of Karabane