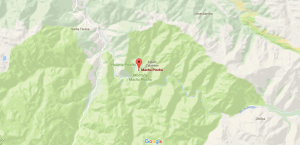 ---
How to get there: From Aguas Calientes, 2 possibilities: The Bus or on Foot. What to do in Machu Picchu: Machu Picchu Village, Montana Picchu, Huayna (wayna) Picchu.
---
https://www.youtube.com/watch?v=bEE7FLoP76o Exchange Rate: Bolivianos (BoB or Bs): about 1€ = 7.7 Bob / find the evolution of the rate here Soles (Sol): : about 1€ = 3.75 Sol / find the evolution of the rate here 2 possibilities to get to Machu Picchu: Bus: departure from 6am but be careful at least 1 hour of queue in the morning from 5am and also queue for the return. Buses depart every 15 minutes. The round trip costs 24 dollars. We advise you to go on foot but be careful all the same the ascent is quite tiring especially when you got up at 4am. On foot: Sunrise 4h – Breakfast at 4h30 – departure at 5h – arrival at Machu Picchu at 6h15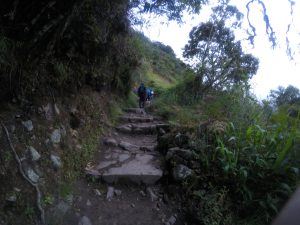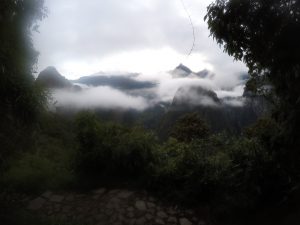 The departure for Montana Picchu is at 7h or 9h as well as for Huayna Picchu. Montana Picchu: The ascent is difficult because it is long. Do not be dizzy because you climb steps with the void below. It is not insurmountable but you have to be vigilant and take your time. The ascent lasts about 1h30 and the view at the top is AMAZING.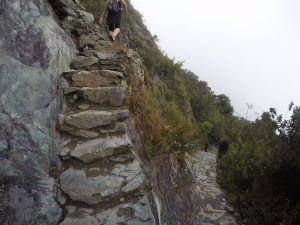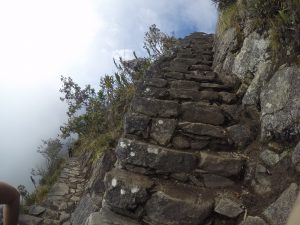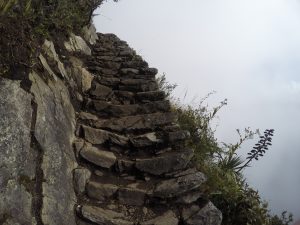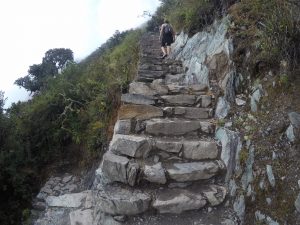 Summit of Montana Picchu: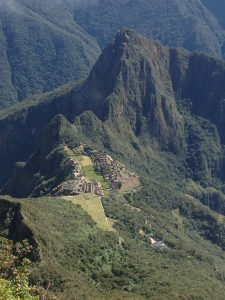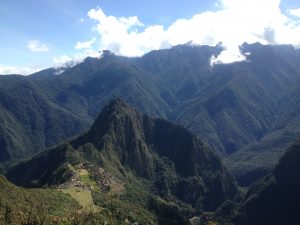 The Huayna Picchu: Discover an experience from another blog about Huayna Picchu. Finally after seeing Machu Picchu from afar you can walk quietly with the llamas in this mythical village.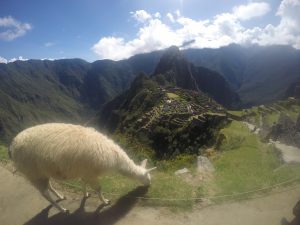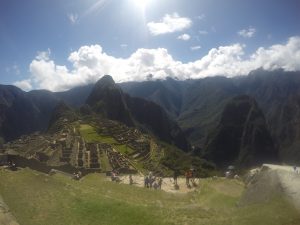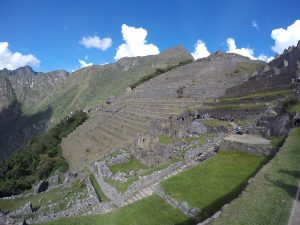 After a return to Aguas Calientes, we took the rails again to be in Hydoelectrica at 2pm the next day. For the rest of the trip we took a night bus to Copacabana (Bolivia) located on Lake Titicaca (Night bus departure 22:30 arrival at 11am in Copacabana for 50 soles in cama – 13 €).  
Advice:
Take at least 1L of water per person if you decide to do everything on foot.
Take mosquito repellent for Machu Picchu
Hiking shoes not mandatory running are more than enough.
ATTENTION: take his student card if you have tickets with discount they check at the entrance of Machu Picchu !!
See the general tips of the article: Trekking Road Trip Peru and Bolivia