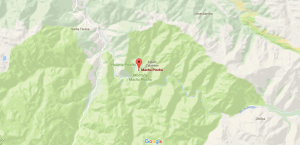 ---
How to get there: From Cochabamba just tell a taxi Parque de Torotoro collectivo (minibus) and it will bring you to the departure. It is possible to go there by bus from the station but the collectivos are much more flexible in terms of schedules because they leave as soon as they are full and in about 30 minutes, the collectivos fill up. The first departures are at 7am and the journey takes 4h30 for a price of 35 Bob (4,5€). What to do in Torotoro: Ciudad de Itas (caves), Canyon del Vergel, many dinosaur fossils…
---
https://www.youtube.com/watch?v=bEE7FLoP76o Exchange Rate: Bolivianos (BoB or Bs): about 1€ = 7.7 Bob / find the evolution of the rate here Soles (Sol): : about 1€ = 3.75 Sol / find the evolution of the rate here The Torotoro park is a leading geological and archaeological place! You can admire dinosaur footprints, huge cellars dug by the once presence of the ocean and a canyon flown over from time to time by condors. It is possible to do activities over several days. It is mandatory to take a guide to go to the geological and archaeological sites. We decided to do the itas caves and the Vergel canyon in the same day. This is largely feasible. Be careful, remember to arrive at the opening to book your guide otherwise it will waste time unnecessarily or book the day before. You have to pay an entrance fee to the park of 15 Bob per day if you do the excursions. Caves of Itas: Price: 68 Bob (9€) / person being transported in 4×4 of 6 places. Duration: Half a day (2/2) What is it? The caves were once carved by the ocean in the heart of an exceptional valley.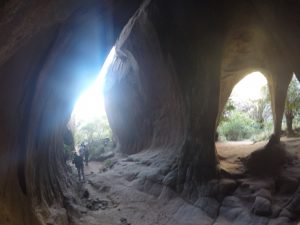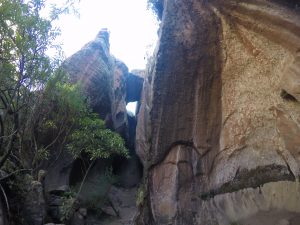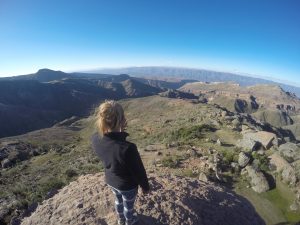 https://youtu.be/dNJXANlNK9k Canyon del Vergel: Price: 100 Bob (13€) for 6 people (2€/person) Duration: Half a day (1/2) What is it?   The walk of the Canyon del Vergel is dotted with dinosaur footprints. Then we arrive at the top of the canyon where we have an incredible view. The descent into the canyon is done through stairs and there is a small river at the bottom of the canyon.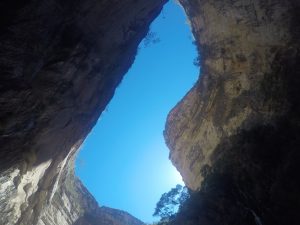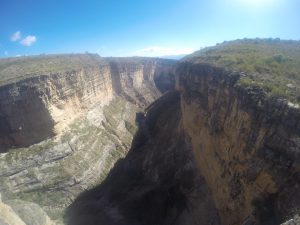 https://youtu.be/K3F3uHWpDu4 After this day we returned to Cochabamba. We continued with the Carrasco park starting from villa Tunari which is worth a visit! Following this we returned to La Paz to finish this Wonderful Road Trip in Peru and Bolivia. I highly advise you because the landscapes are incredible you will live unforgettable experiences!
Advice: