Dakar is one of the most complete surf spots in the world.
There are waves for all levels and sizes.
Surfing in Dakar is an institution for some neighborhoods and Senegal is recognized in Africa for this setting very conducive to this discipline.
We spoil you directly, there are no sharks it's very safe. Your worst enemies will be sea urchins!
Once there, there is plenty of surfing in Dakar or Cap Skirring. Do not hesitate to talk about it around you to ask and many doors will open.
So if you're wondering where to surf in Dakar, Senegal, here are our tips for the best spots in Dakar to surf!
When the wind comes from the north
Favor the following surf spots:
Almadies
Right Ngor who has the ability to be hidden from the wind thanks to the island. 
Beginners : At the almadies, secret is the most accessible spot when the swell is not too big. 
Confirmed : Secret spot in Almadies, right tank (low tide), left tank (high tide) and udders when the swell is very large. (beware of rocks and sea urchins).
For the most expert : off the coast of club med and in Ouakam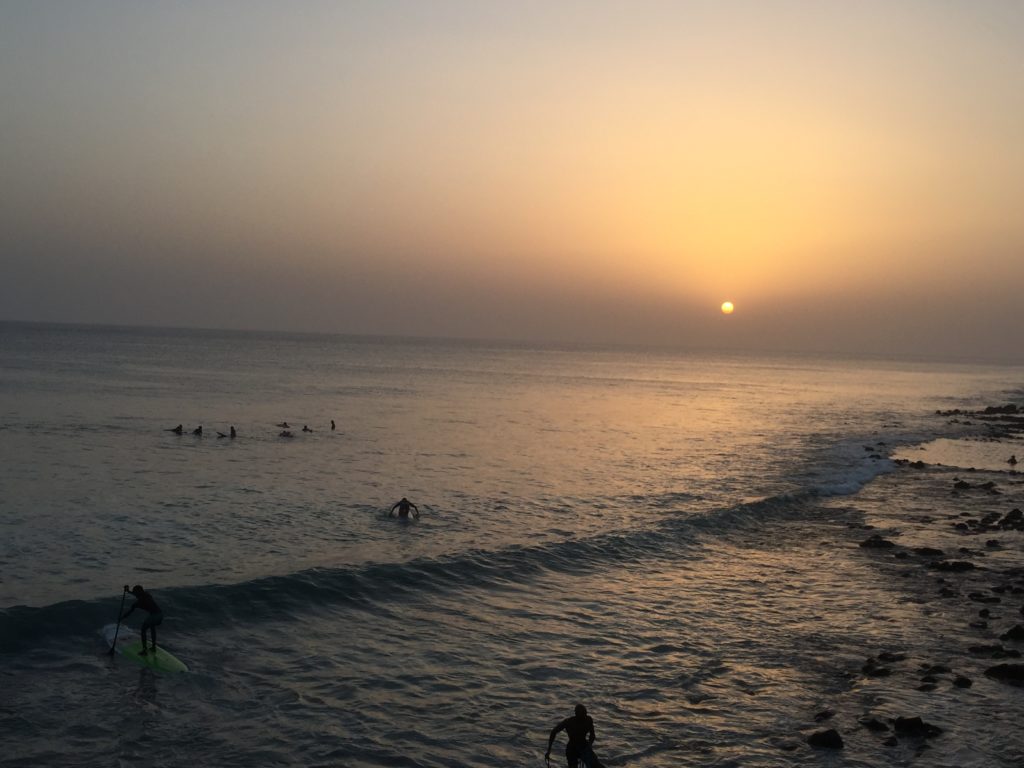 When the wind comes from the south
Favor the following surf spots:
BCEAO in Yoff
For beginners: Turn to YOFF
For confirmed & experts: Ngor left and right because there are several peak. 
For suicide bombers: Left of loic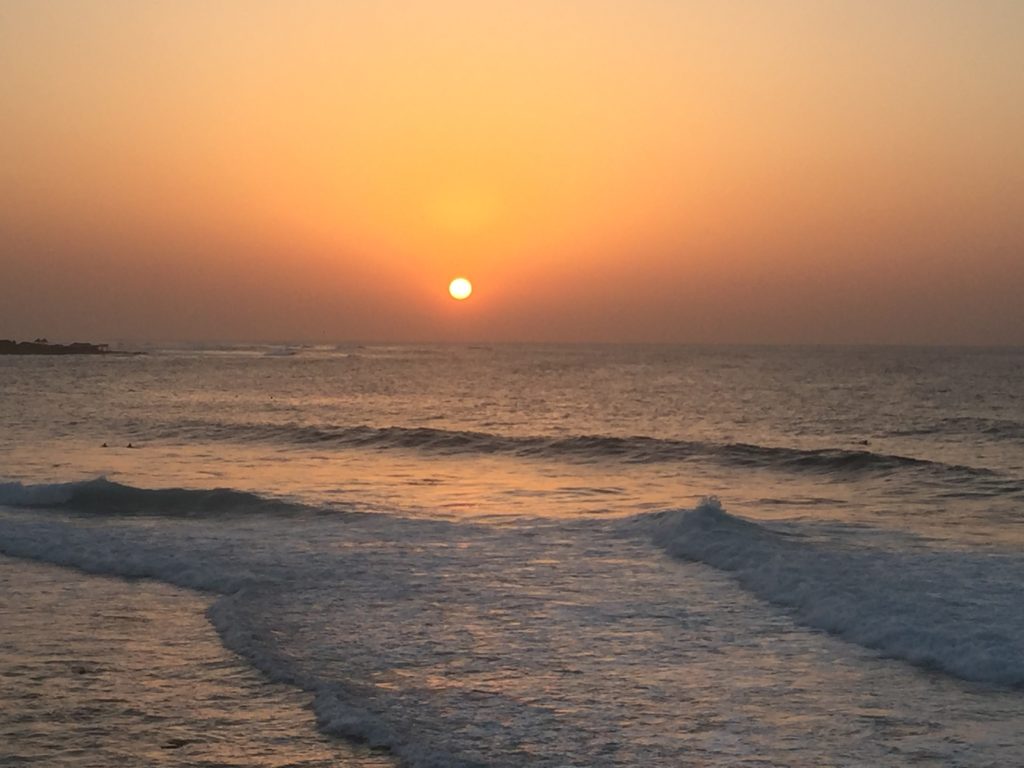 Surf clubs
At Malika in the north: The price is 12000 cfa for 1h30 including equipment
Quiksilver: between 15,000 FCFA and 12,000 FCFA with equipment depending on whether you want individual or group lessons. 
To have the information about wind and swell, we recommend the following applications and sites Magic Sea Weed or Windguru
Outside Dakar:
Toubab Dialaw on the small coast
Smooth stone on the small coast
La Somone on the small coast
Yenne
Cap Skirring in Casamance –> Discover Casamance with our Road Trip
Feel free to comment if you have other surf spots to share on Dakar.
If you liked or have other tips to share feel free to comment on the article or join the facebook page or follow us on Instagram @jeanmichelvoyage