Dakar is a very beautiful city, full of life and activities.
You are given an overview of the many things you can do there.
You will always find what to do in Dakar because there is something for everyone according to your desires.

You won't be bored believe us!
Cultural activities in Dakar: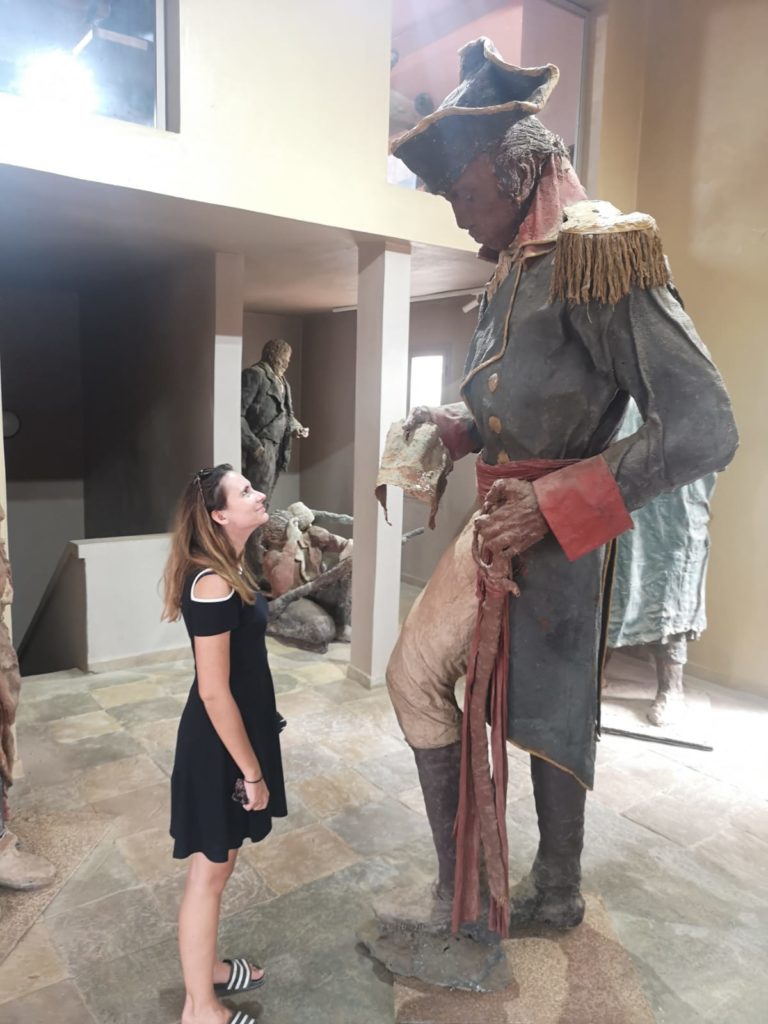 The Regards sur Cours festival in Gorée
Markets in Dakar
Buy fabric and Wax in Dakar:
You will find a lot of places to buy fabric. Often the easiest way is to find a tailor and ask him where to buy he will tell you.
Otherwise on our side we often went to Sandaga in the shops and you have to find someone who will make you the fabric at 1000 FCFA per meter for normal fabrics.

After, there are several types of wax that can vary between 1000 and 2500 FCFA per meter.
Make clothes, shoes by local tailors and craftsmen
It works a lot by word of mouth but we will give you our good plans!
Make clothes: Omar (+221 77 578 50 72) – for a shirt about 5000 FCFA + 2 meters of fabric – Omar is in a small room in this street
Making shoes – Youssouf – The shop next to Omar: +221 77 645 82 95
Making bananas or pouches – Alassane (+221 77 676 72 08) – always the same street
Paint wood, paintings… others – Moussa (+221 70 332 52 48) – The garage in front
And you'll make your own list of artisans in your neighborhood.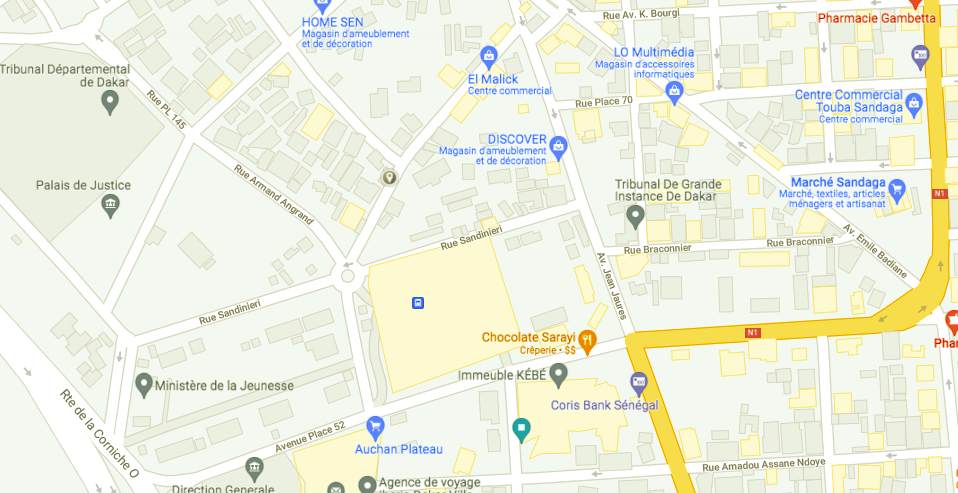 Playing sports in Dakar
Climbing on the udders : surely one of the most mythical spots in Senegal, the cliffs of the udders in Dakar are a landmark for climbing, you can also go in pedestrian mode through the lighthouse. Facebook group: The Lizards of Dakar
Surf → Discover our article dedicated to surfing in Dakar
Diving : Oceanium to dive on the small ledge, many wrecks and the Magdalen Islands, very good spot / Barracuda to dive in front of the island of Ngor / Nautilus: Ngor too. 
Football : there are many fields in Dakar in general the reservation is about 2500 FCFA for an hour. Football temple in Dakar is quite central and very good infrastructure. Otherwise it has other plots next to the Sea plaza
Cycling : bike rides are organized around Dakar in particular to discover Popenguine. Teranga Bike : https://www.teranga-bike.com/
Squash : At the University of Dakar the UCAD in Point E.
Go to Astu Tennis for more information and to buy a racket, you can go to Decathlon for example.
Playing sports on the beach : senegalese are great sportsmen do not hesitate to go for sessions with the regulars every end of the day on the beaches of the corniche
Kayak, paddle on the small corniche rental Oceanium or Club Corse for 10000 FCFA for 1 or 2 hours in general. 
Bubble in a private pool : Sokhamon, Savana, Marina Bay, Olympic Pool at Point E
Golf in the Almadies at the King Fahd Palace Hotel, you can rent the equipment on site
Activities / Walks in Dakar:
The bubble houses of Ouakam : architectural curiosity that is worth a visit, discover its houses and do not hesitate to ask the inhabitants of the neighborhood to tell you where they are. 
Go to Ouakam and walk around wondering if you can see houses in Bulles at kiosks or other neighborhood shops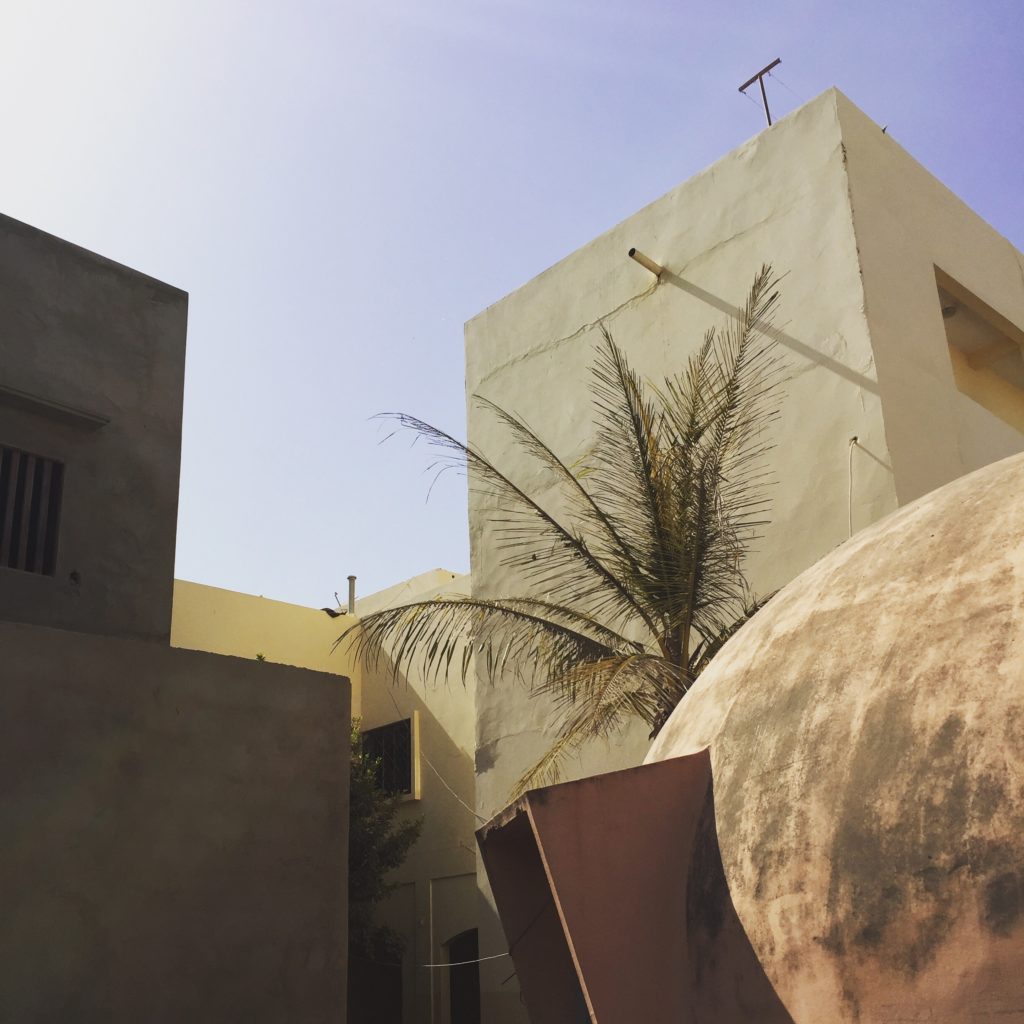 Go to the westernmost tip of the African continent : former club med in deconstruction, pass discreetly by the beach, a caretaker can ask you some coins to pass (max 500F per person). Abandoned place, may be under construction when you try to get there. Surf spot also pleasant to walk away from everything with beautiful waves that are unleashed.
The departure is here do not hesitate to search first and then ask if you do not find.
Walk behind the cemetery of the Medina on the seaside : this walk is very little known because more a passage for the locals but the setting is quite nice except on arrival in Sumbédioune with the beach very polluted.
The start is behind the skate park.
Climb to the Mamelles lighthouse on foot or by running
Take a ride over the cliffs of Mamelles beach
The island of Ngor : crossing by canoe, two small crowded but nice beaches, you can splash in rather clean water, and on the other side watch the surfers have fun in the waves. A few streets cross the islands and you will pass beautiful houses including those of France de Gall (to be found). Guides will surely offer you their services, but really not mandatory. 
The traditional fishing village of Ngor : ultra typical, Lebu village in the city of dakar, a local will surely offer you a walk, from the mosque, to the cemetery through the fishermen and the school. Nice to do once. 
The island of Gorée : Out of time and a must
See Senegalese wrestling
The Senegalese wrestling fights are an unmissable moment.
However, it will be necessary to be lucky because it is very difficult in advance to know when they take place.
The best thing to do is to ask the inhabitants of the neighborhood, your colleagues, around you so that you are informed when a struggle is organized.
Here are some examples during the wrestling tournament in June in Pikine in the stadium.
Be careful it is very hot and you have to be careful with your belongings do not come with too much personal belongings and with water!
Restaurants to Eat in Dakar
There is a wide range of restaurants in Dakar!
There is something for everyone.
We made you a special article on the subject: Restaurants in Dakar
Surroundings of Dakar
Pink Lake
Popenguine: climb the cliff, ride a bike
Toubab Dialow
La Somone: Eating oysters
Sally
We give you more info in future articles!
Feel free to comment and join us on instagram @jeanmichelvoyageand on ourfacebook page