In order to have a stage between Lecce and Matera, we chose to stop in Taranto.
Luck was not with us, we arrived with clouds and rain in this city.
While we had planned to discover the surrounding beaches, such as visiting the dolphin sanctuary and natural parks, we immediately understood that we would have to review our program.
Arriving by the old town, from the train station, we quickly became disillusioned, the historic center is in ruins, under construction, completely dilapidated, unsanitary … (buildings for sale for 1euros). It really contrasted with all the pretty cities we had seen just before.
The second part of the city called "New Town" is in better condition and the main street is more welcoming. Luckily we had booked (a bit unknowingly) a room in this part of the city.
On the other hand, we eat very well in Taranto.
We give you our favorite address where the restaurant and pasta are AMAZING
What to see and do in TARANTO?
Taranto is a city facing the sea, it has a large industrial port. As indicated just above, the historic center denotes a lot with the other cities of Puglia. 
Side old city:
Museo archeologico nazionale in Taranto
There is an archaeological museum to visit (paying 8 euros) – Museo archeologico nazionale – which is apparently a must for archaeology fans
Castello Aragonese
The Castello Aragonese castle (free but you have to book), it can only be visited with a guide. We passed our tour for these two activities and completed the tour of the city in less than an hour.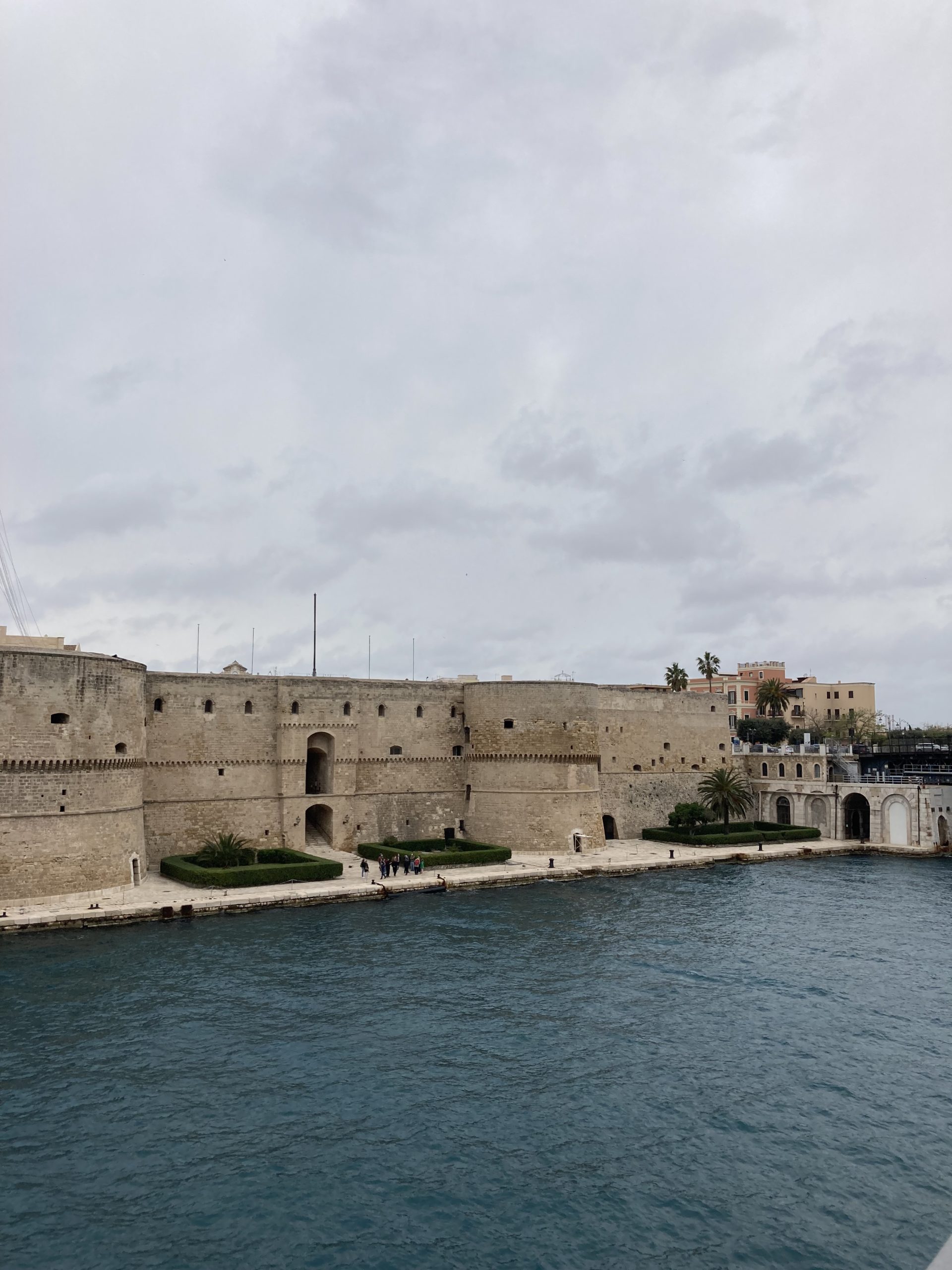 Street art in Taranto
We enjoyed the street arts of the old town on the theme of the sea and mermaids.
Indeed this city was once considered the city of Poseidon there is a lot of reference and we find after the old bridge in the entrance of the old city Greek columns.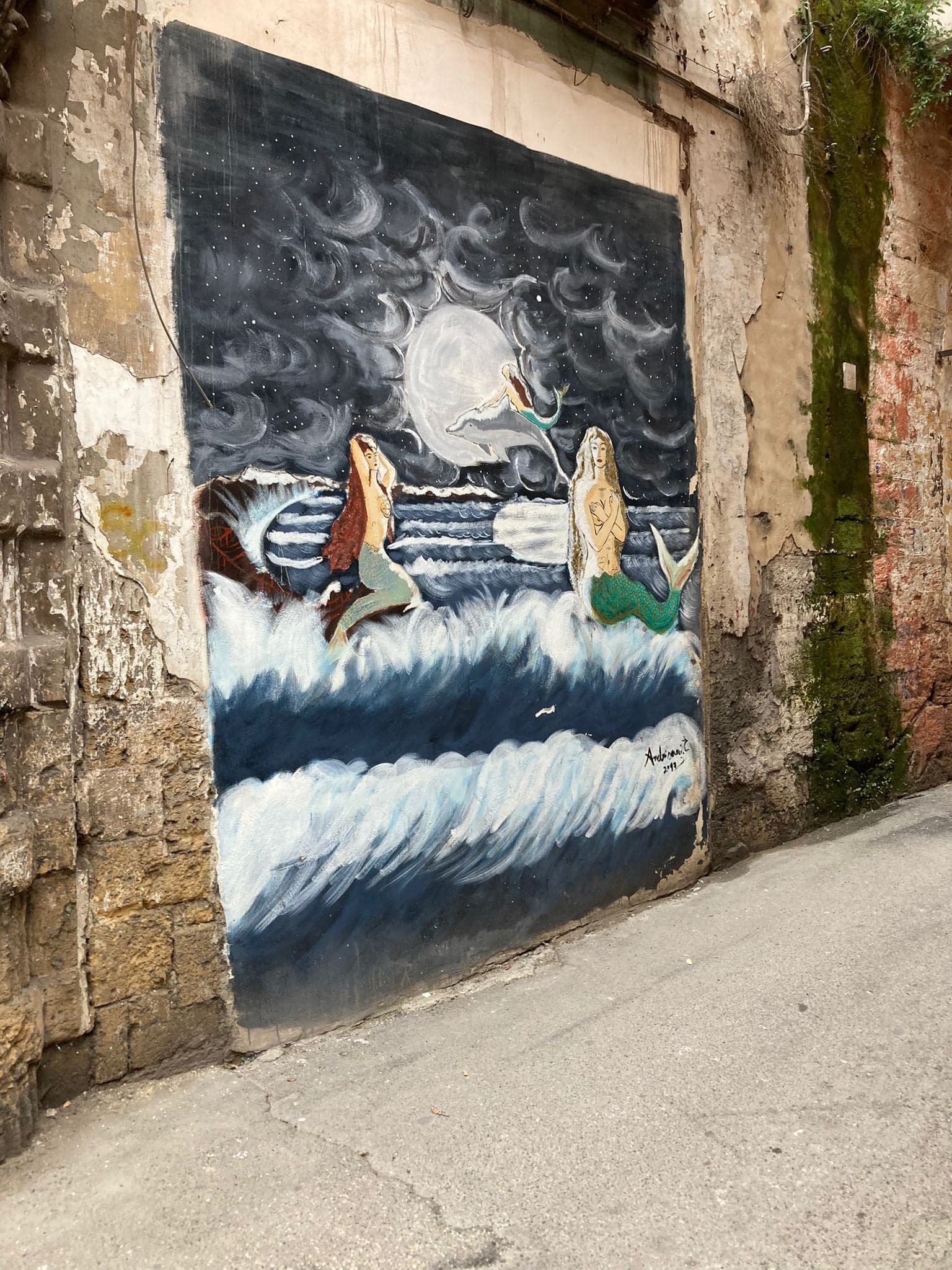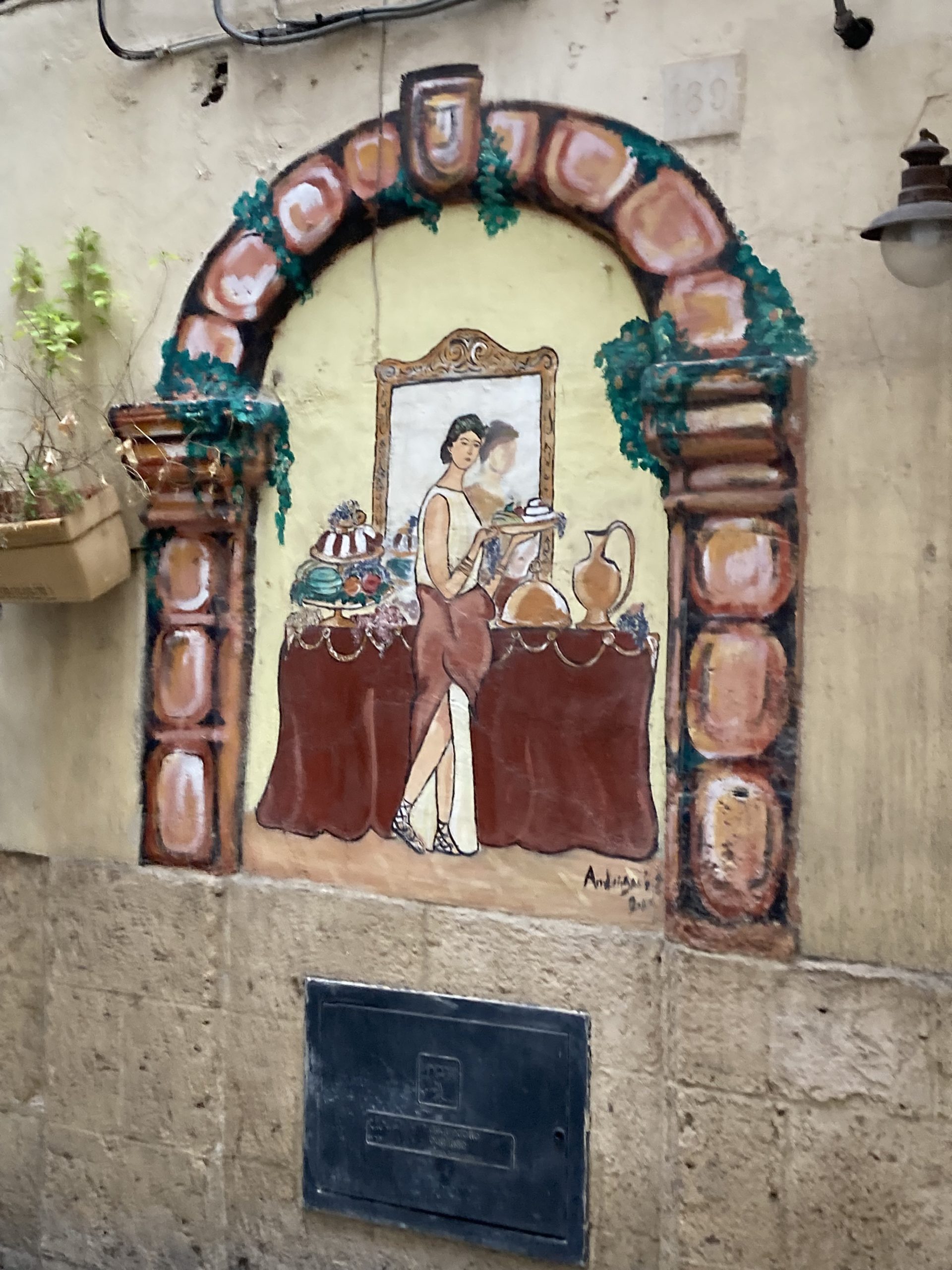 The Cattedrale di San Cataldo is to be seen if you pass through Taranto. Mosaic on the floor, beautiful chapel at the bottom with painted and well decorated ceiling. A mirror allows you to take beautiful photos of the ceiling.
It is necessary to put 1 or 2 euros to illuminate it if there is not much light.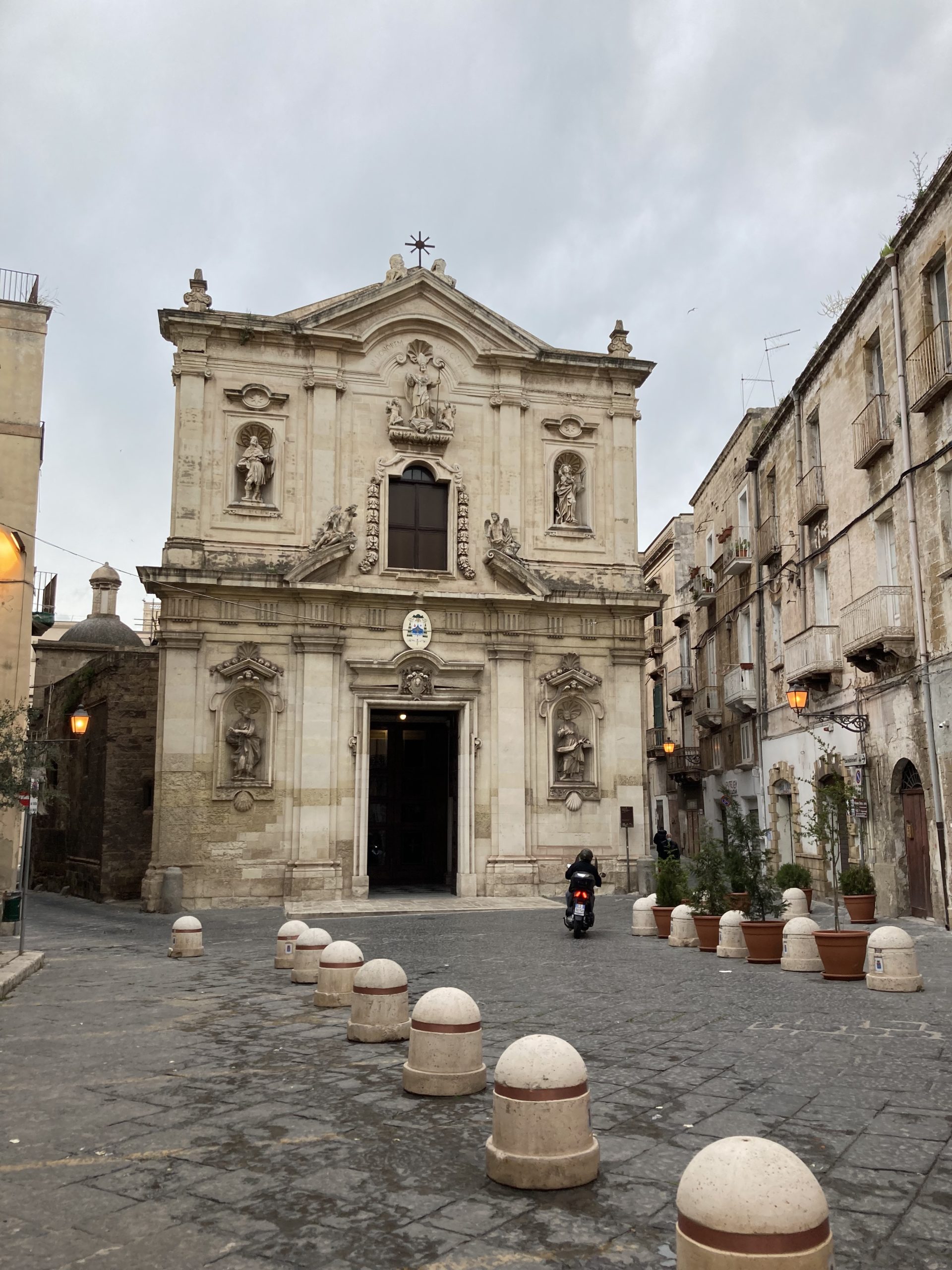 On the new city side:
Some parks and a walk on the docks. But nothing unbelievable.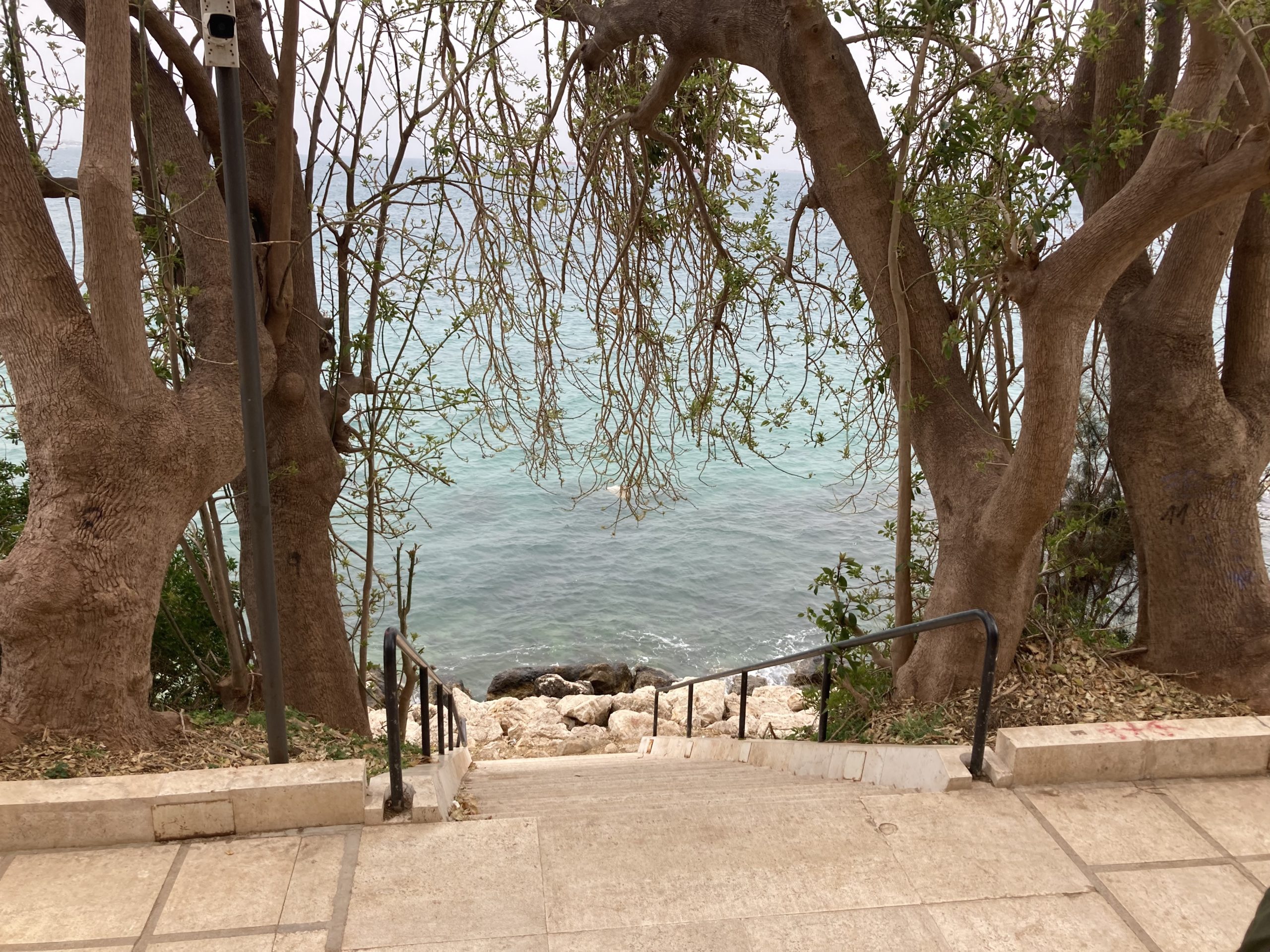 To sum up, we do not recommend a visit to Taranto. This city is not necessarily worth a visit even if you feel that there is potential, but you will have to wait for the renovations of the old town. Looking back, we think we discovered another landscape of Puglia, more local, and less touristy. 
How do I get to Taranto?
Arriving by train : We arrived in Taranto from Lecce by train with a change at Brindisi. The trip took us less than 2 hours and cost us about 8 euros. 
We left Lecce by bus to reach Matera. Look on the OMIO website for buses and buy your tickets directly online. Be careful, prices vary according to supply and demand so do not hang around too much to take tickets on site. Out of season you can find tickets for less than 10 euros, in high season tickets can go up to 30 euros.
https://www.omio.com/buses/italy
By car: it's a very good step to make 2 hours eat and leave!
Best restaurants to eat in TARANTO:
The city has risen in our esteem thanks to its restaurants.
We feasted in the two addresses tested. We found the best seafood of our trip.
The cheapest address of our stay… a real popular canteen. Everyone eats there, from the construction worker, the fisherman, the businesswoman in suits, the agents of the station … Antipasti between 3 and 4 euros, Primi / Secondi 6 euros max.
We tasted the mussels, octopus, and pasta mussels. The address is user-friendly under vaults, the servers are efficient!
Perfect for a quick, hearty and cheap meal before or after your train.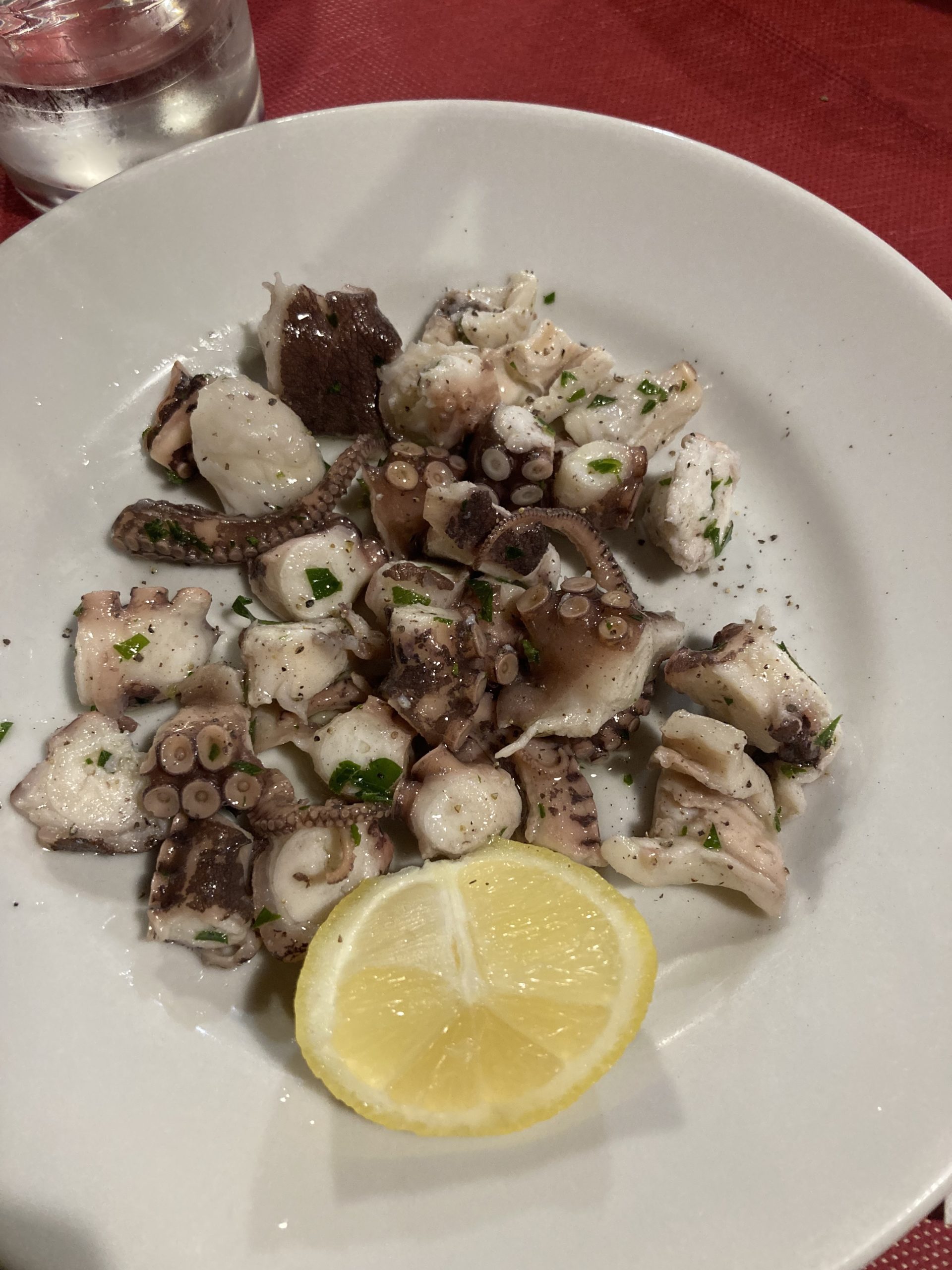 Frisc'& Mmange: 😍😍😍😍😍
In the evening, we tested a restaurant of the range slightly above. Chic room, tablecloth with fabric table, we enter by the fishmonger. 
The prices of the dishes a little cheaper than what can be found in other tourist cities and especially very very hearty: the dish of pasta trullis with seafood could have been for two people.In short, excellent value for money.
And best pasta with clams especially the middle dish tasted from the stay. You can also eat Gratinated Scallops (2 euros each) and other seafood, also possible to take fish per kg depending on the catch of the day.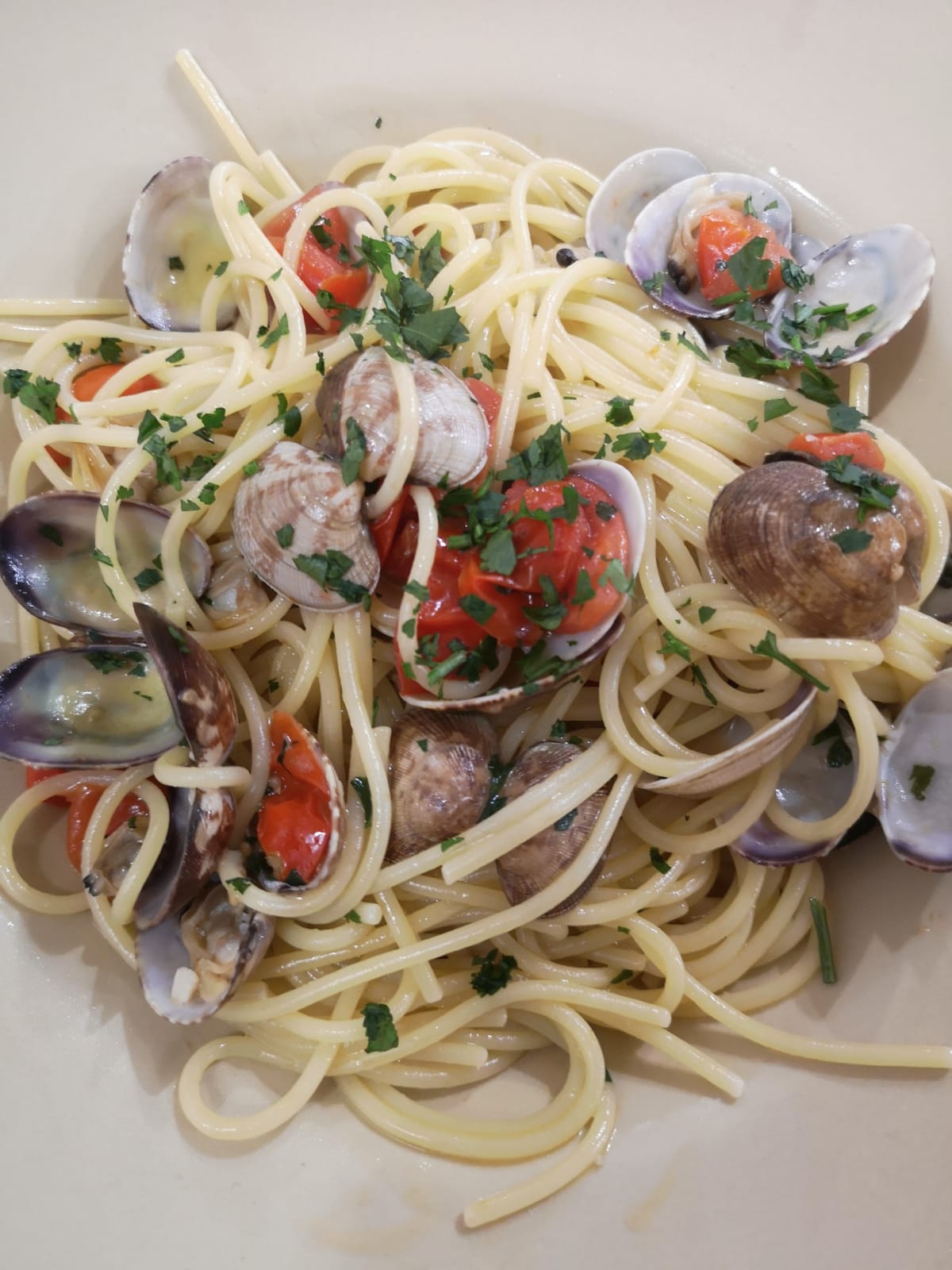 Finally Taranto could be worth the detour not to miss this restaurant 😉
Next stop of our Roadtrip in Puglia:
From Taranto we took a bus to Matera which is one of the most beautiful stops of our Roadtrip in Puglia.
✅ Step 8: Taranto, the city remained in its juice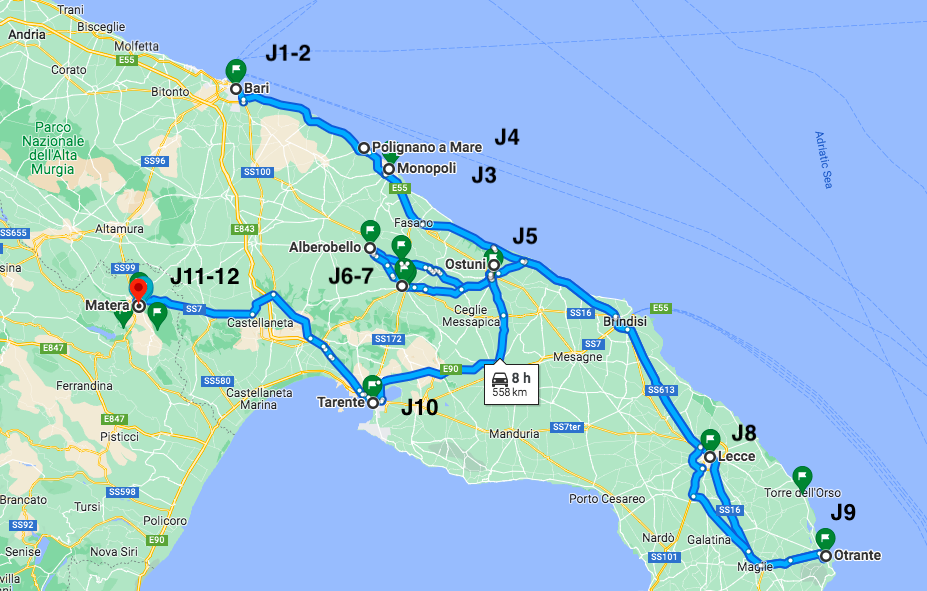 Feel free to comment or join us on Instagram @jeanmichelvoyage