Discover our Roadtrip in southern Italy in Puglia.
We spent 2 weeks in this wonderful region of Puglia.

With the time constraint of Ryanair flights from Marseille, we left from Wednesday to Wednesday.
This allowed us to do 2 days of telework at the beginning in Bari, 1 week of vacation in Puglia and 3 days of telework in Monopoli.
Not having rented a car we were still largely able to do the essentials by train and bike.
We loved discovering southern Italy and we will give you all the information and tips to make the most of Puglia in a week.
Our Roadtrip in Puglia:
Budget: about 800€ for 2 weeks
Period: end of April
Duration: 2 weeks
Means of transport: bus, train, bicycle
Itinerary: we put it to you further down
Here are the steps of our Road trip with a specific article at each stage:
Stage 1: Bari la ville dolce vita
Step 2: Monopoli the favorite city
Step 3: Polignano has mare the most impressive city
Stage 4: Ostuni the high perched city
Stage 5: Valle D'itria by bike Alberobello and the discovery of the Trulli
Stage 6: Lecce, the city of churches
Stage 7: Otranto and its unmissable hike
Step 8: Taranto, the city remained in its juice
Step 9: Matera, the city that has survived the centuries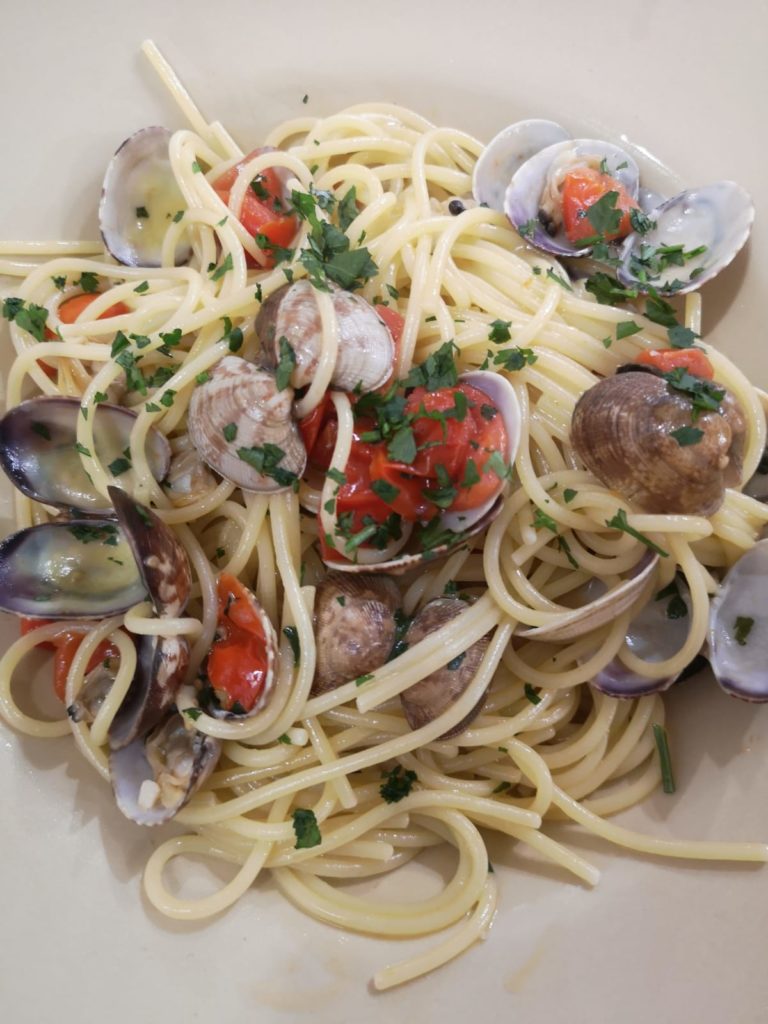 When to go to Puglia? 
The ideal period for Puglia is between April and June and then in September.
In April it is still quite cool so you can not fully enjoy the beaches and the weather is sometimes capricious.
In July, and especially August, it is very hot and all italy goes down to the south so you will have a lot of people.
On our side we left at the end of April around Easter
How long does it take to visit Puglia?
In 2 weeks we have time to visit well.
On our side, we did 2 weeks in total with a week of vacation plus 2 weekends (9 days)
How to get around Puglia?
To get around southern Italy, you can use public transport or rent a car.
On our side, we took the option of bus, train and bike!
The main cities of Puglia are relatively well served by bus and train.
By bike many departmental roads exist to avoid major roads.
Omio app for buses
Application Train Timetable Italy for train schedules
What itinerary to do to visit Puglia?
Several loops are feasible.
We made the choice to make a large loop from Bari/Monopoli down to Lecce and then back up by Matera.
View on Google maps

What to do in Puglia?
In Puglia you will find countless activities to do or cities to discover here is a summary of our unmissable
Polignano a Mare
Monopoli
D'itria Valley with the trulli traditional houses of the trulli
Alberobello
Eating Pucce
Eating pasta à la Vongole
Grotta Sfondata (towards Otranto)
Matera
What we didn't do:
Vieste
Gallipoli
Cave of Poetry (towards Torre dell'Orso)
Porto Cesareo
Grotta del Soffio
Torre Sant'Andrea
Cave of Castellana
What budget should be planned in Puglia?
Budget: total 810€ / pers
Italy is good but it's still expensive.
Puglia being a very touristic region, there are many choices but also quite high prices.
Here is a summary of our expenses so that you have an idea of the order of magnitude of your potential expenses:
Accommodation: total about 270 € / pers
between 20 € minimum to 40 €. With an average of 30€ we have: 30€ x 9 nights = 270€
Transport: 190€ (including 120€ for bicycles)

Bari airport – Bari center: taxi 40€ (Divided into 2 so 20€)
Bari – Monopoli: 3,40€
Monopoli – Polignano a mare: 1,10€
Monopoli – Ostuni: 2,70€
Bike rental (D'itria valley): 40€/day/pers for electric bikes
Ostuni – Lecce: 6,10€
Lecce – Otranto: 2,90€
Lecce – Taranto: 8,10€
Taranto – Matera: about 10€
Matera – Monopoli: between 8 and 10€
Monopoli – Bari airport: 8,50€
For the train you can look on Trenitalia
Food: Total about 350 € / pers
fast meals (Pucce, sandwich with cold cuts and cheese ..) cost about 10 € (1 sandwich plus a drink) and restaurants in the evening about 25 € (the covered 2 € + water 2 € + a starter 5 € + a primi 12 € + a dessert 5 €)
So we have 10 days x 35 € = 350 €
On our side we had less expenses because we did not take entry main course dessert and for lunches we took pucce about 3 € the unit so we were more around from 6€ per person for us for lunch.
Pay or withdraw money in Italy
On our side, we use free maps.
In particular Boursorama with withdrawal/payment in euros free abroad and payment in free currency also (you can also earn 80 € by opening your account with the code RERA7556).
In my suitcase I have…
2 sweaters
A big jacket
A kway
3 shorts
2 Pants
Cap
Sunglasses
Cream
A pair of Sneaker shoes (We took the rain 2 days by bike clearly it did not smell like a rose)
It is necessary to provide warm clothes but also summer because when the sun is out it is very hot
Go go we detail each step!
Feel free to comment or join us on Instagram @jeanmichelvoyage