Second stage of our Roadtrip: Monopoli.
Accessible by train from Bari or Brindisi, this city is very nice we highly recommend.
The fortified historic center has an incredible charm the stone buildings, the cobbled and pedestrian streets the small port, the ramparts really you will LOVE.
Monopoli was also the last stop of our Roadtrip because after Matera we returned to Monopoli to enjoy the city and to telework 2 days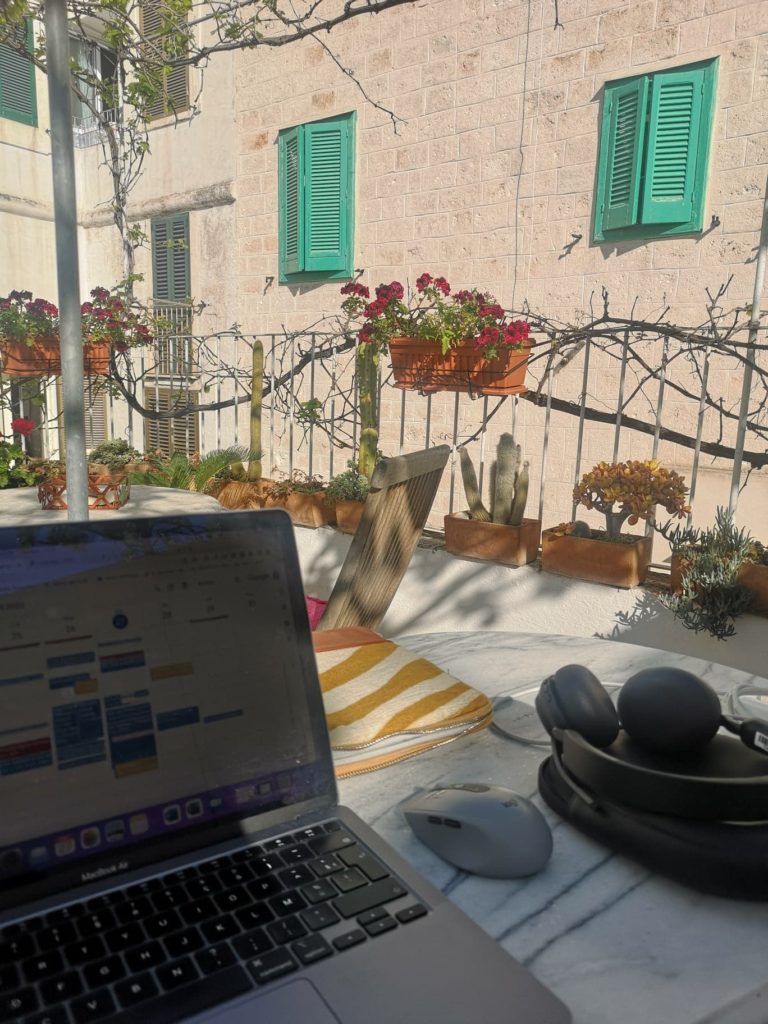 What to do and what to see in Monopoli?
We advise you to really stroll through the streets of the historic center of Monopoli.
Here are some must-sees:
The ancient port of Monopoli:
With its traditional blue boats, the ancient port of Monopoli is very beautiful. It is located in the heart of the historic center you can only appreciate it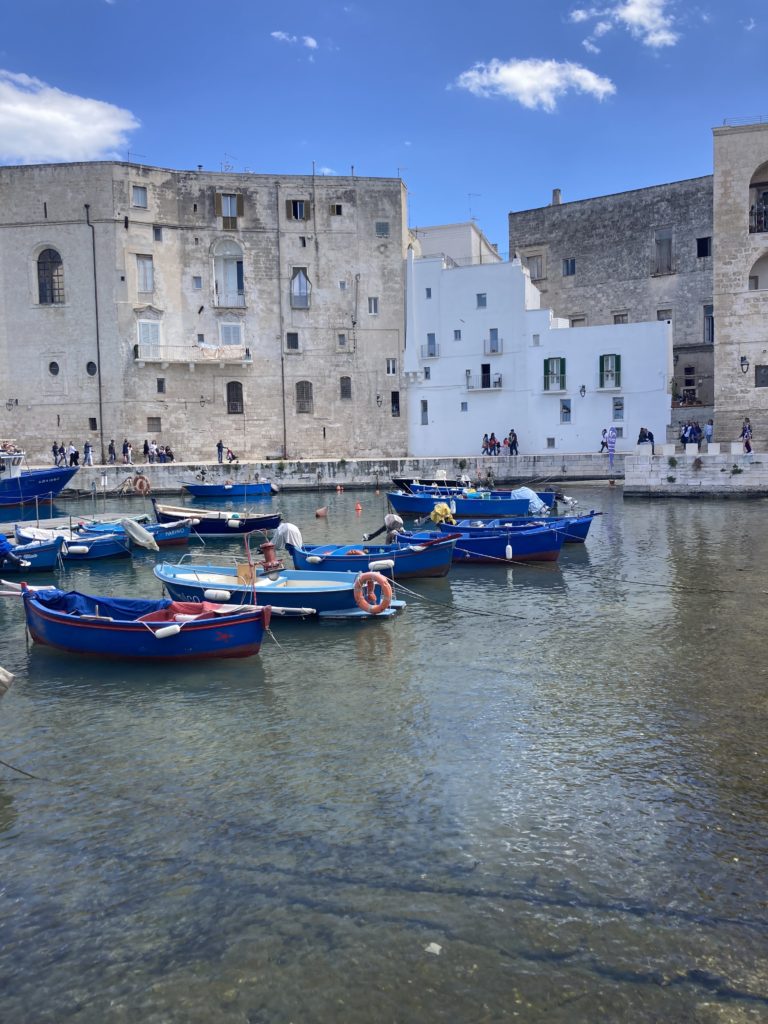 Getting lost and strolling through the streets:
The historic center of Monopoli is really beautiful!
Walk, walk to live this city!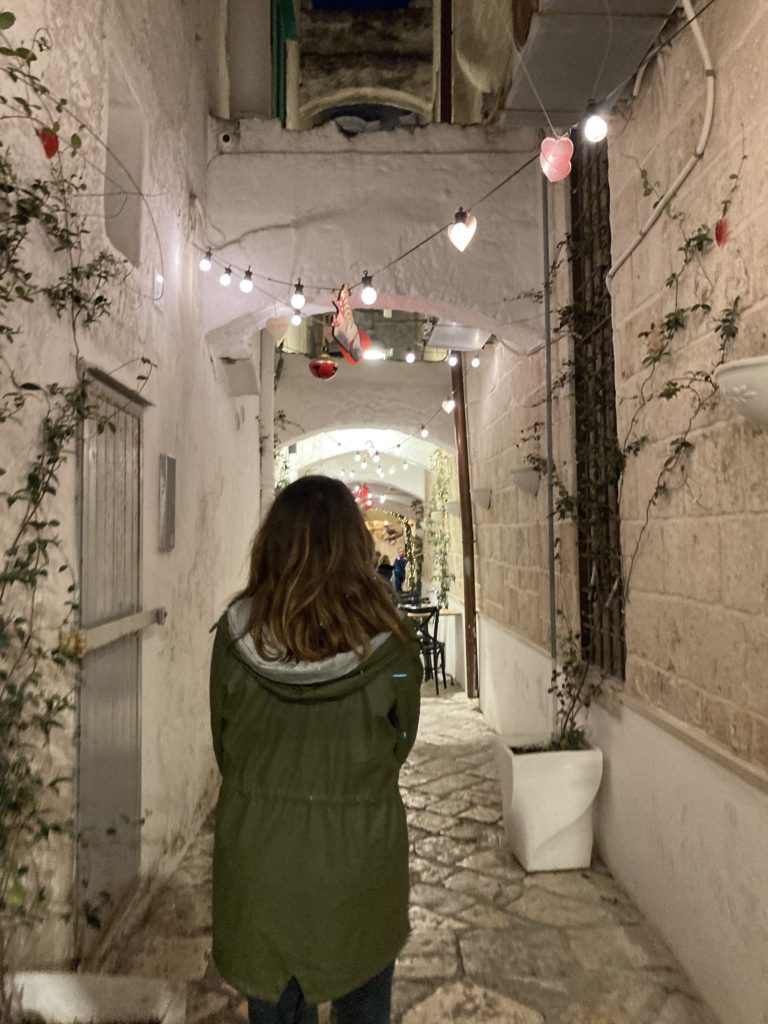 Walking along the ramparts (Lungomare):
The walk of the seaside at the level of the ramparts can be done on the ramparts and below the ramparts.
To access the ramparts from below (Lungomare Porto), you can start either by the beach of cala Porta Vecchia or by the port or by going around or taking stairs that allow you to cut.
To make the top of the ramparts (Lungomare Santa Maria) enter the city and follow the ramparts.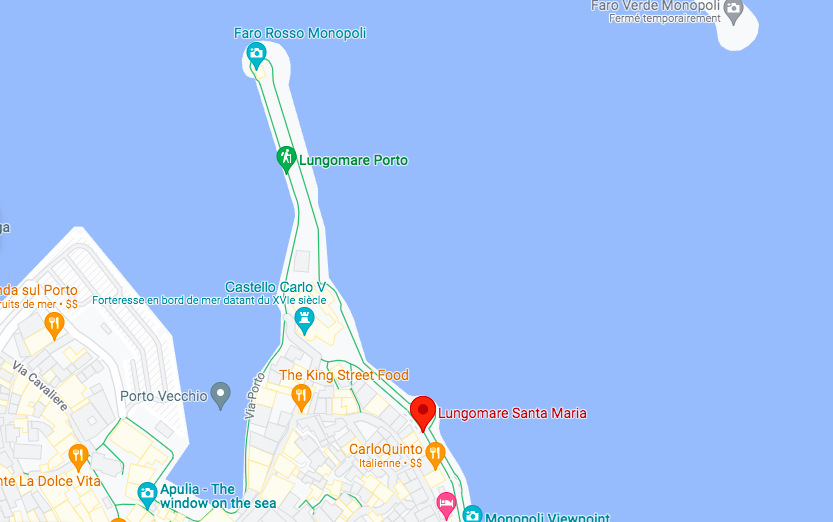 Stroll along the coastline and swim in the beaches of Monopoli
(Cala Porta Vecchia, porto bianco, porto rosso)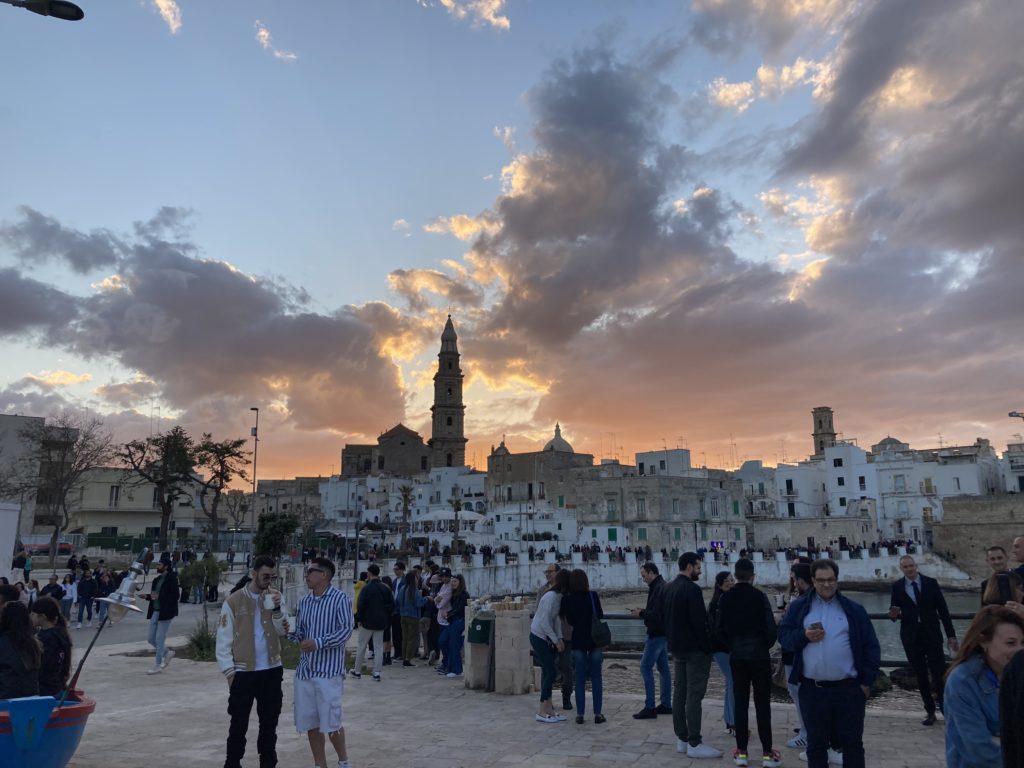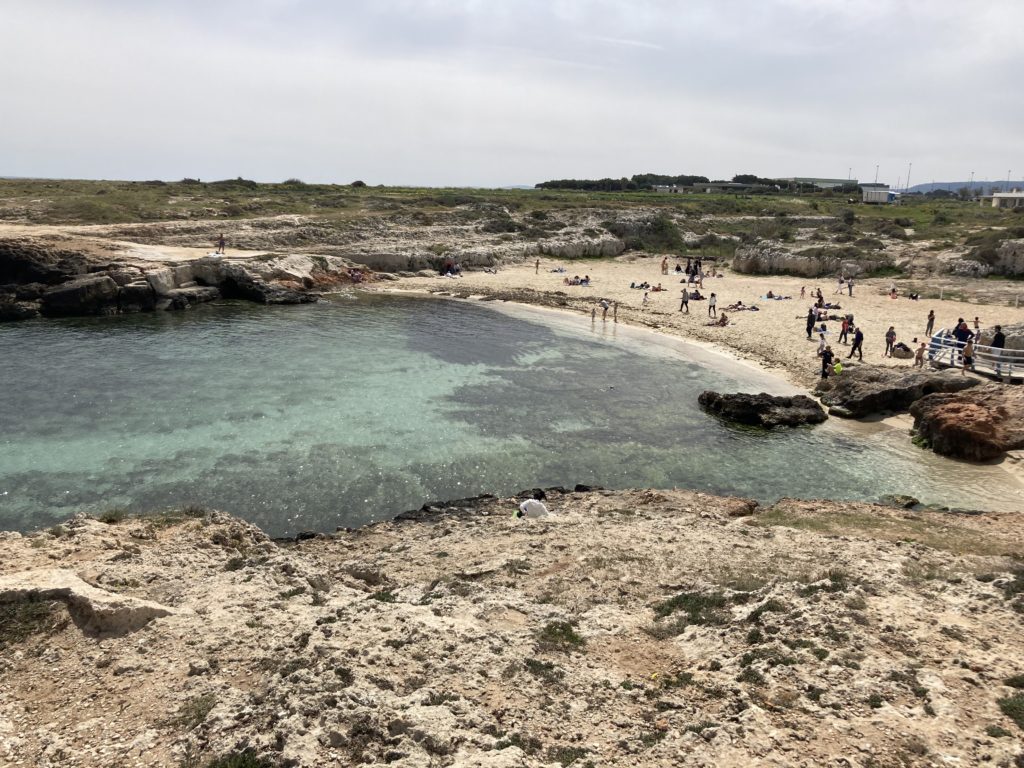 See Giuseppe Garibaldi Square
This is the square next to the ancient harbor with restaurants and ice cream parlors.
The shopping streets start from the square which makes it a central point. You won't miss it!
See the churches of Monopoli
Basilica Cattedrale Maria Santissima della Madia
Chiesa Rettoria Santa Maria del Suffragio
… Go see them all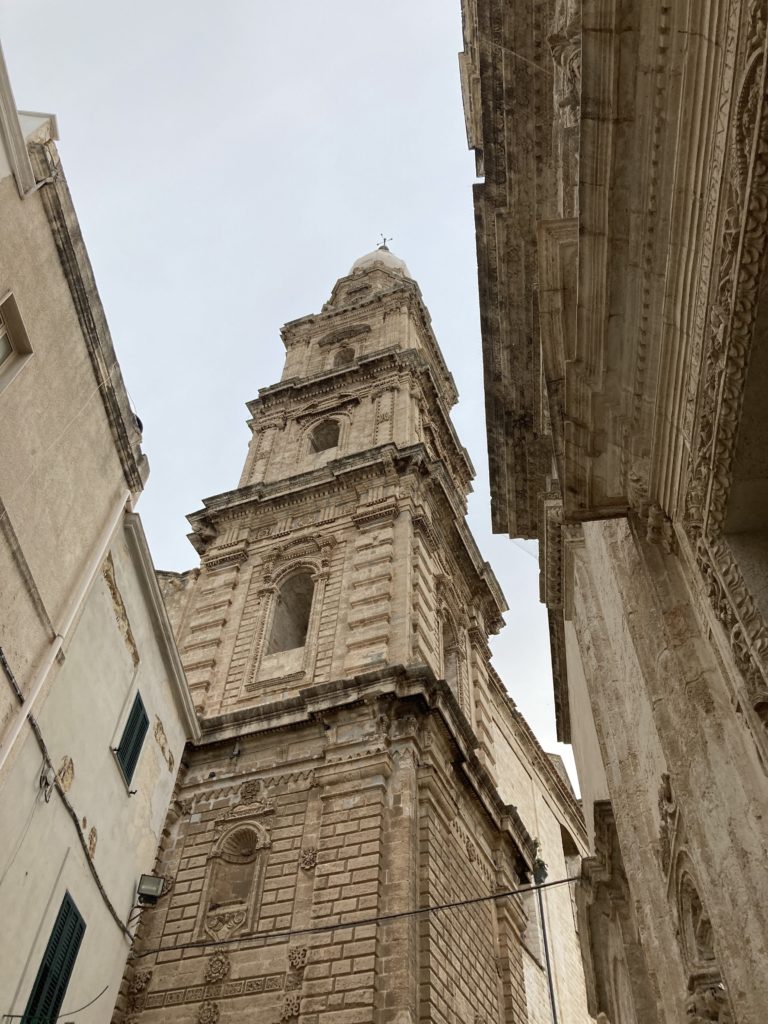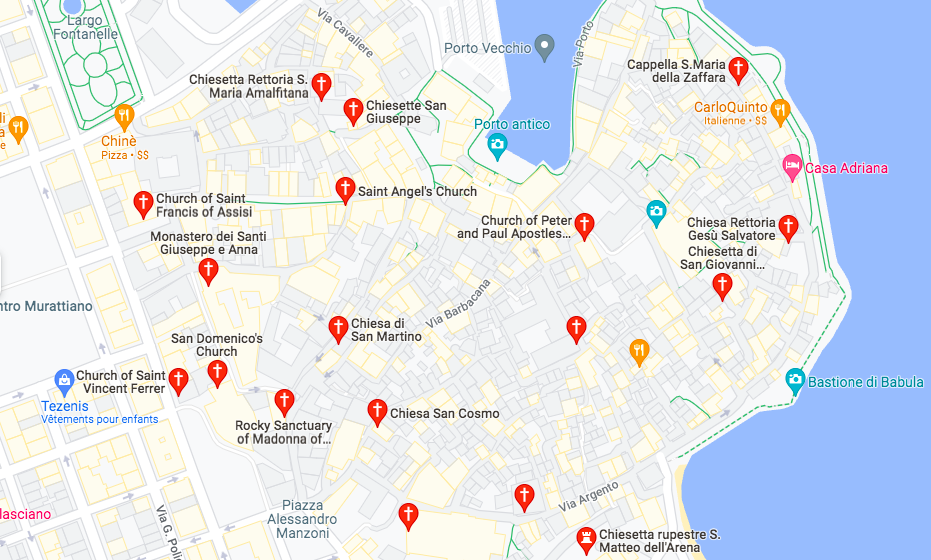 See the processions during the Easter holidays
During the Easter holidays (Pasqua) in April all Italy has religious festivals with processions, songs etc.
Doing Monopoly in Monopoli
We had the chance to test Monopoli's Monopoly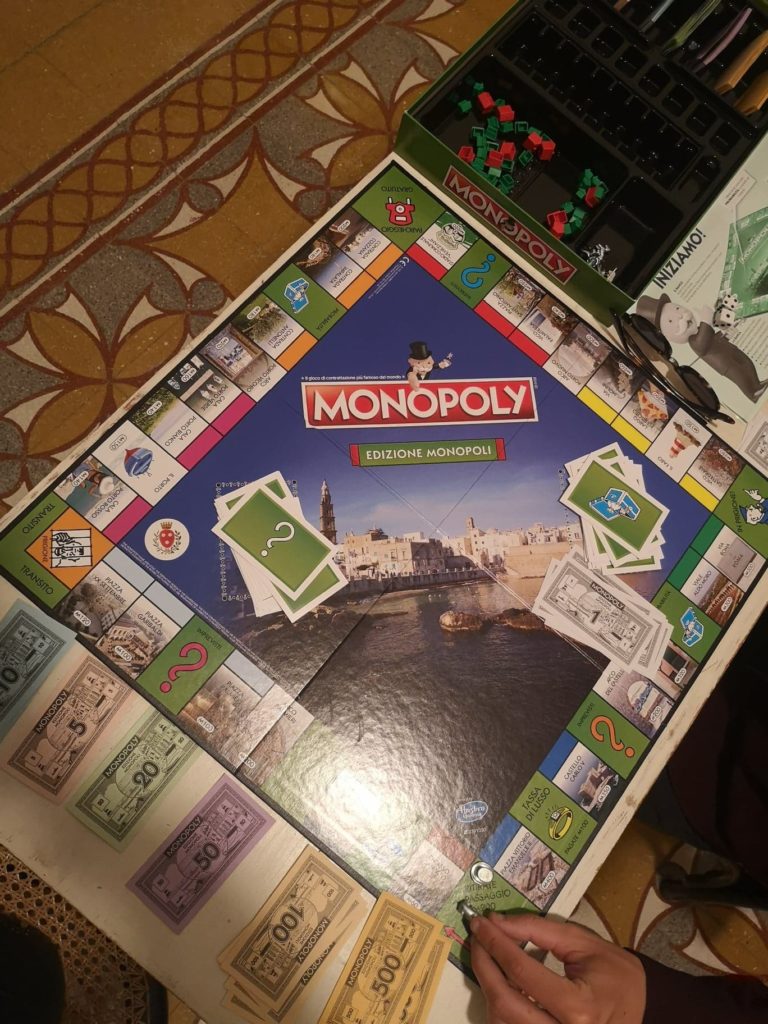 Eating an ice cream
We tested especially the ice cream at Gasperini | Gelateria dal 1936.
They are really very good and not very expensive 🤩
We highly recommend!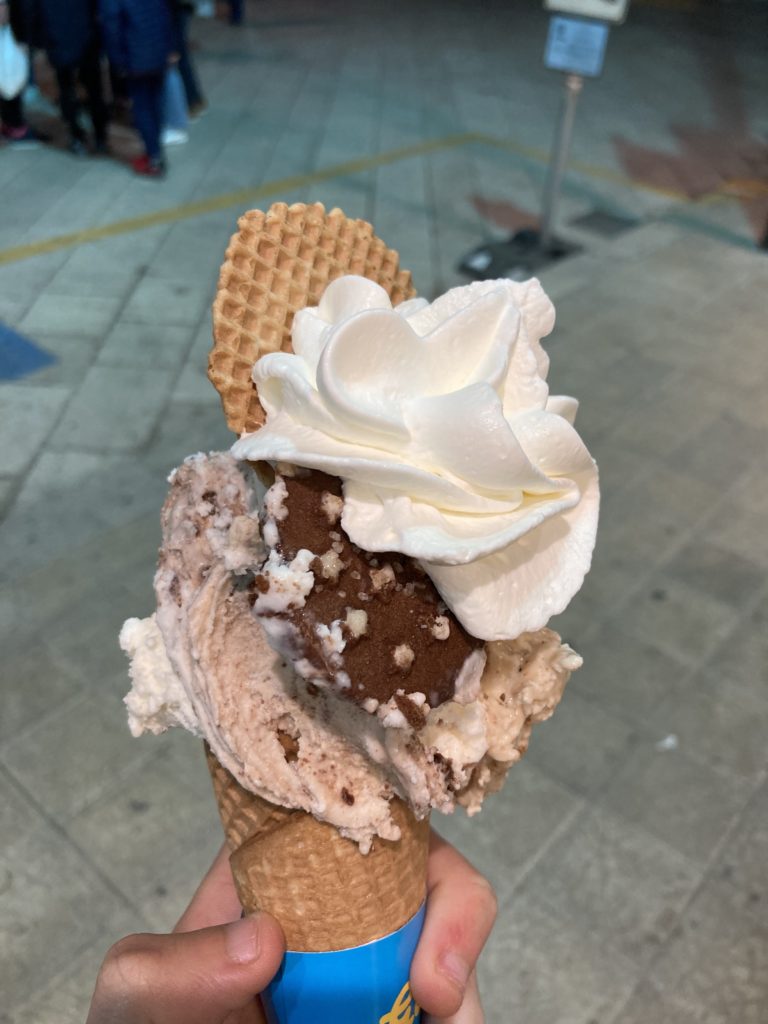 What to eat in Monopoli? 
As in all of Italy, we eat well. 
Pucce: sandwich with a typical bread and you can compose your sandwich with cold cuts and cheese it costs between 2 and 4 € depending on the type of cold cuts and cheese chosen
Focaccia: Pizza with tomato sauce and mozzarella closed on itself fried or not. We love it!
Orecchiette cime di rapa: Ear-shaped dough with a green sauce with turnip or broccoli shoot. It's special but you have to test (about 8€)
Vongole pasta: Seafood pasta mainly with clams cooked in oil and white wine. It's unbelievable!
Where to eat in Monopoli? 
Attention the restaurants are very busy try to book at the vance to be sure to have a place
Next step:
From Monopoli our next stop was to do Polignano a mare on a day by train the one way costs 1,10 € for a journey of 5 minutes
After Bari we took the direction of Monopoli by train for a journey of 30-40 min for 3,40€
✅ Step 2: Monopoli the favorite city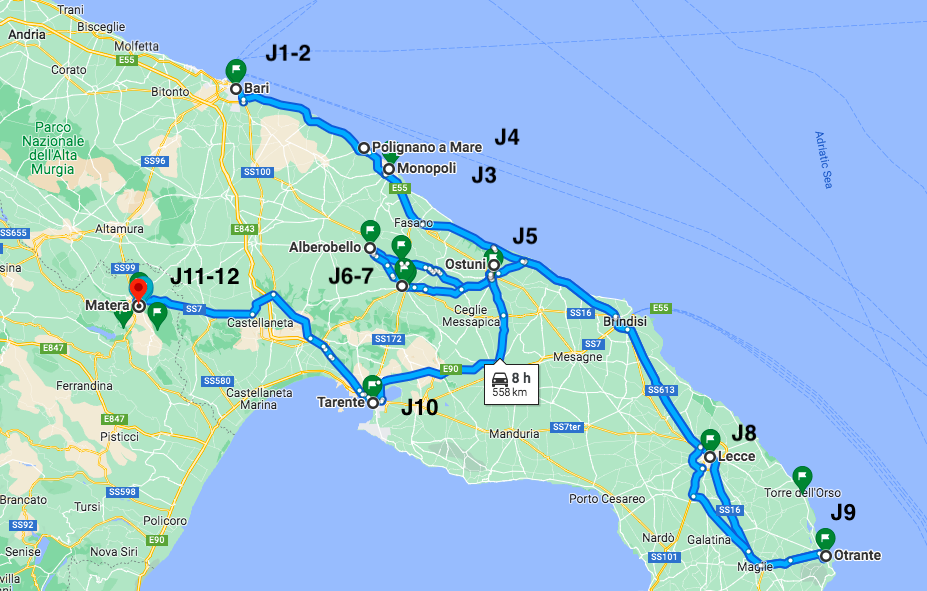 Feel free to comment or join us on Instagram @jeanmichelvoyage