Direction Ostuni! 
Starting point of our bike trip we took the time to discover this city which has a certain charm. Perched on a hill, you can see the sea from Ostuni.
The sunsets are also magnificent.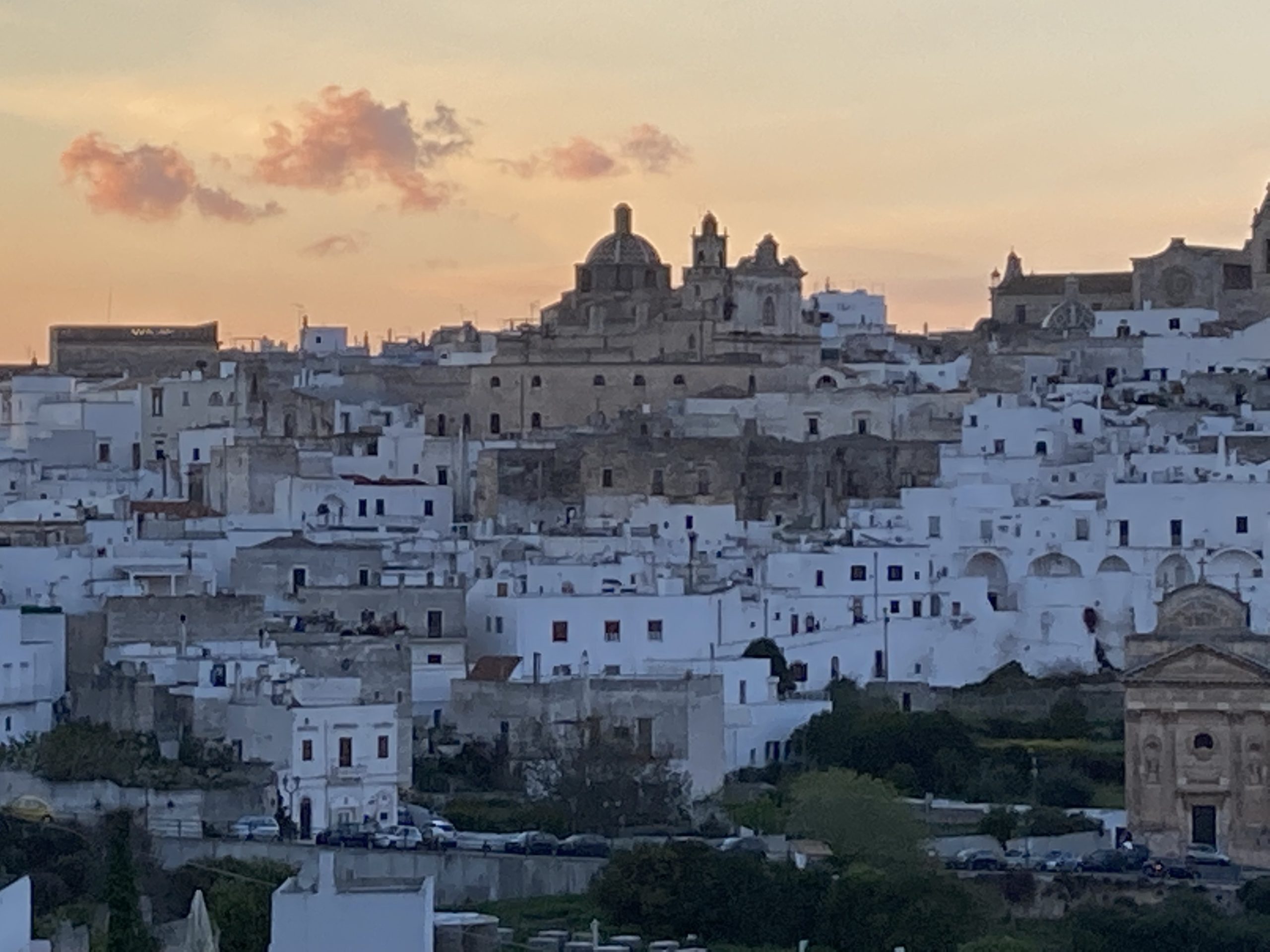 The train station is quite far from the city 30-40 min walk and 10 min drive.
There is a free shuttle bus when you arrive by train that passes every 30 minutes or so at the station in the direction of the historic center.
What to do in Ostuni?
Make the Itria Valley by bike or car
Ostuni is one of the starting points of the Itria Valley.
We have concocted a specific article on the subject. But you will find many agencies that rent electric bikes.
For our part, we went through Cristal E-Bike which offers electric bikes at 40 € per day.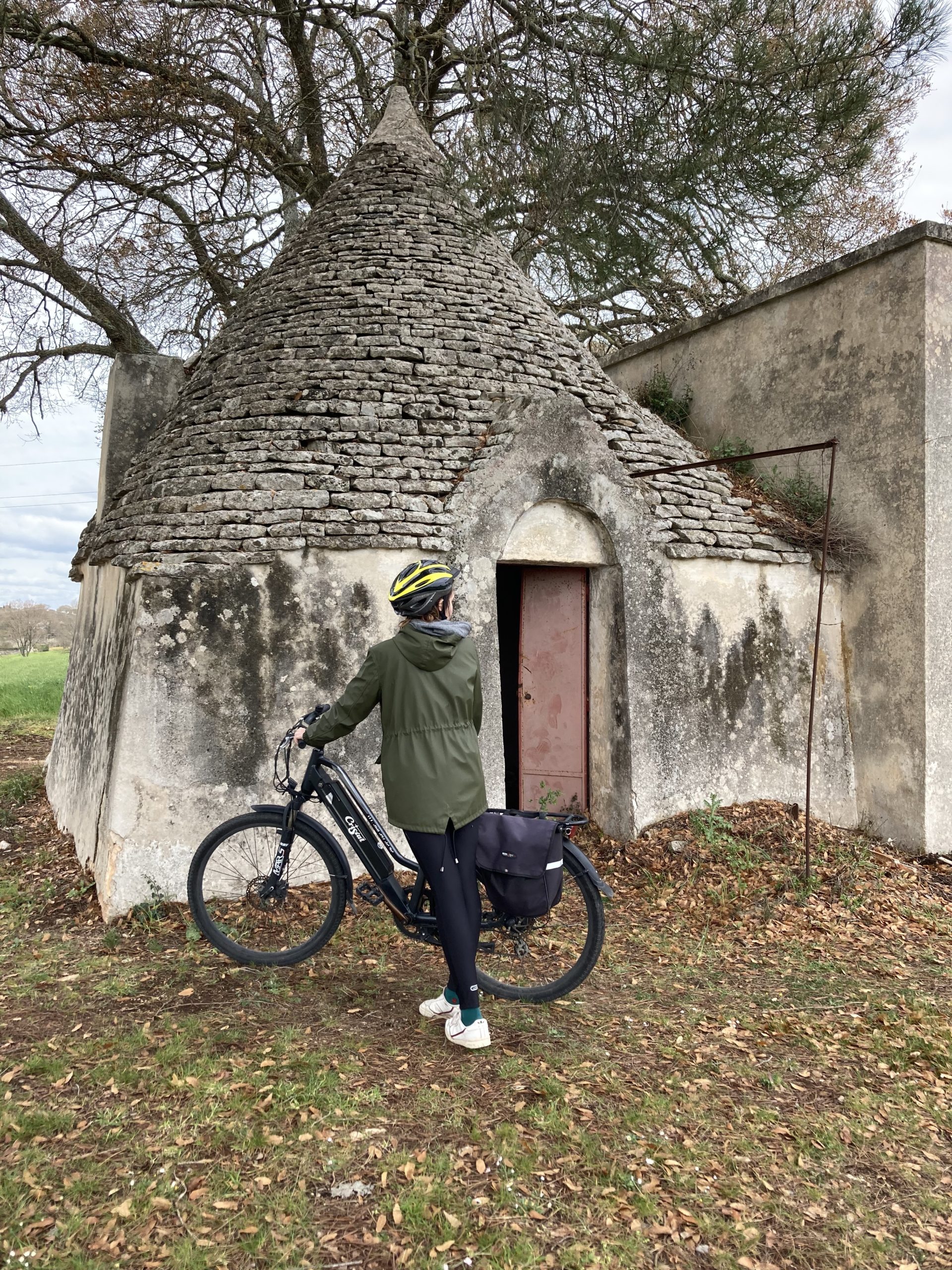 See the sunset over the historic center of Ostuni
To have these views, you can go to the Piazzetta Martiri delle Foibe – Belvedere di Ostuni or as in the photo on the left in an alley on the left after the police station following the road of Corso Vittorio Emmanuele V (here)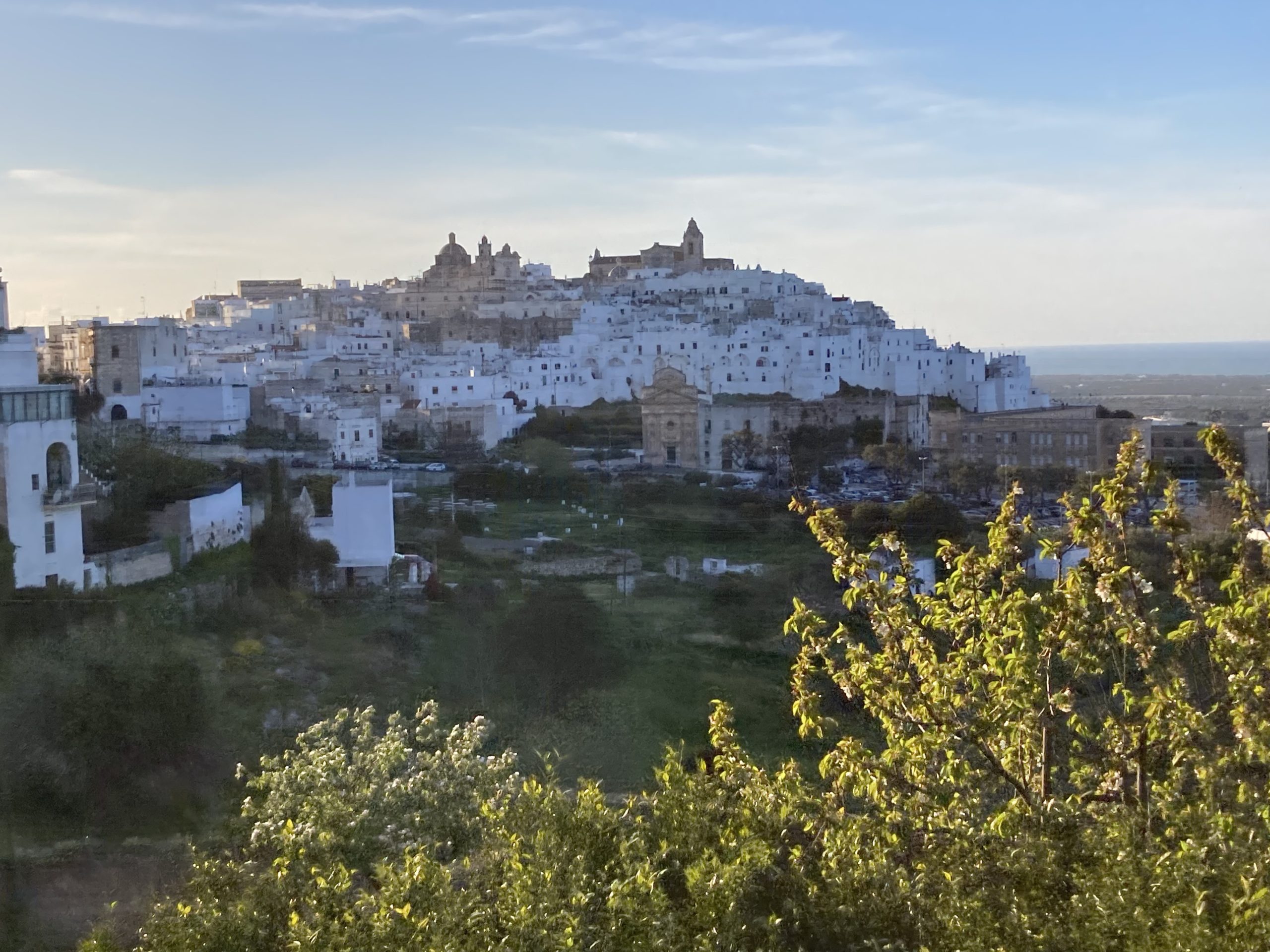 Visit the historic center
You can walk for hours in the historic center with narrow streets, which go up and down in all directions.
It's very beautiful not to be missed!
You can also discover the Cattedrale Santa Maria Assunta which is at the top of the city.
Do not hesitate to go around the ramparts at the bottom. You can admire the large white ramparts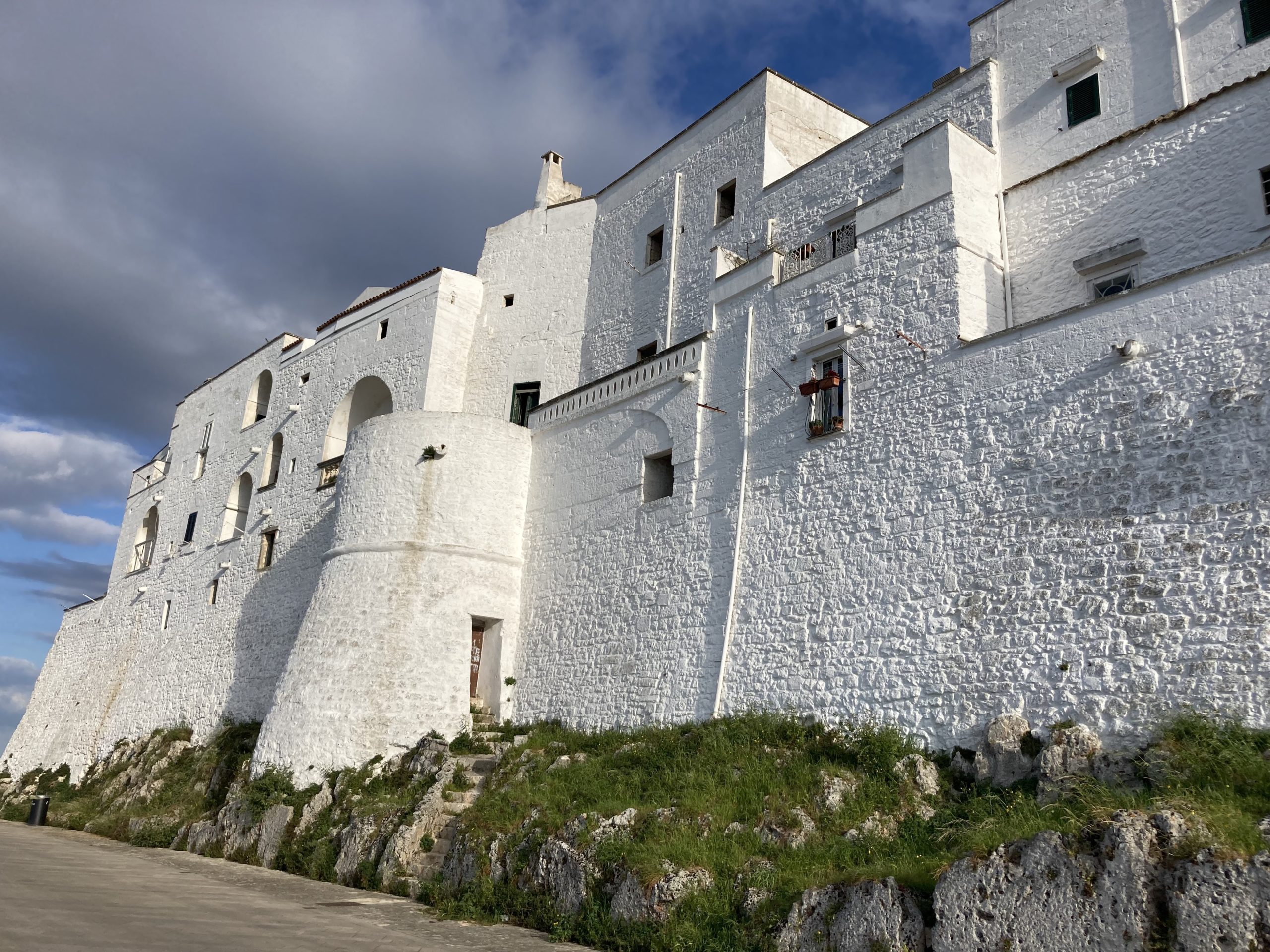 Take a photo in front of the city's most famous colorful gate
Called Porta Azzurra or La casa con la porta blu this colorful door attracts tourists and everyone flocks there to take their picture. you won't be able to miss it!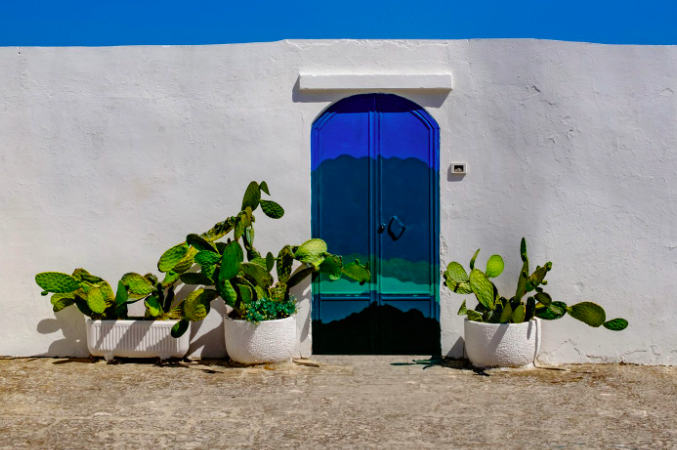 Where to stay in Ostuni?
Prefer the center of the city we had taken accommodation on booking count about 30 and 40 € for 2 people for the month of April.
Restaurant where to eat in Ostuni?
Next stop of our Roadtrip in Puglia:
2 days of cycling in the Itria Valley let's go!!
✅ Step 4: Ostuni the wonderful white city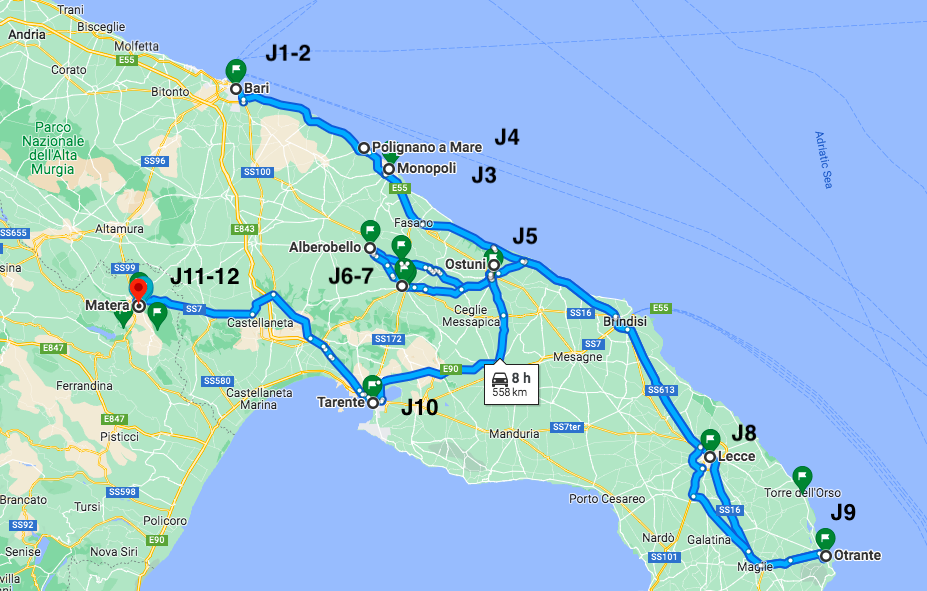 Feel free to comment or join us on Instagram @jeanmichelvoyage