One of the coolest steps of our trip. 
The bike ride 2 days in Puglia and more precisely in the Itria Valley to discover the Trulli and typical villages like Alberobello.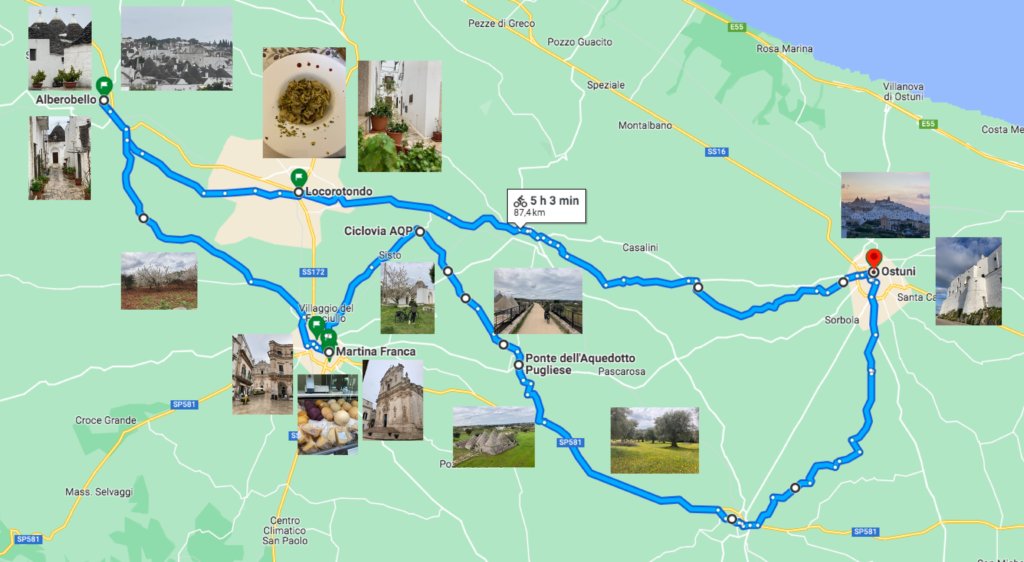 The region and more particularly the Itria Valley is particularly suitable for bike trips. You'll love it!
The landscapes are beautiful between the typical trullis.
We had 2 rainy days but that didn't stop us from enjoying the beautiful roads and cities by bike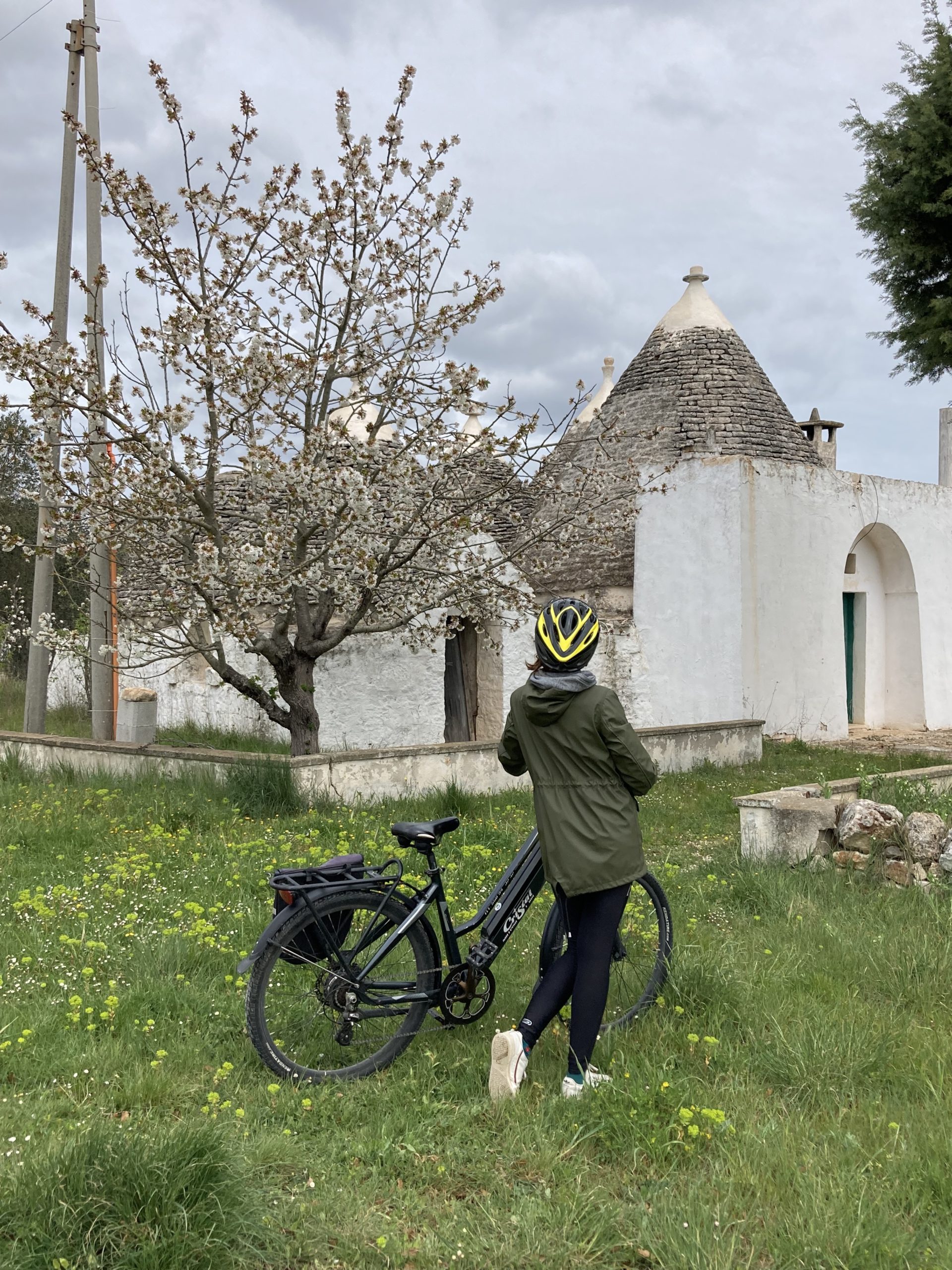 Cycling in Puglia and the Itria Valley:
We did 2 days of cycling.
We went through Cristal eBike with us having booked 2 electric bikes in advance.
If you have time, you can refrain from taking electric bikes but if you are rather in a hurry or not used to doing long distances, do not hesitate to take the electric bikes.
Indeed, the Itria Valley is very hilly, so electric bikes are a significant help!
Prices are around 30€/day/person for non-electric bikes and 40€/day/person for electric bikes.

On our side, the bikes were recent and with batteries that held up well all day. 
You can find our itinerary on this google map link.
This is the route on the map below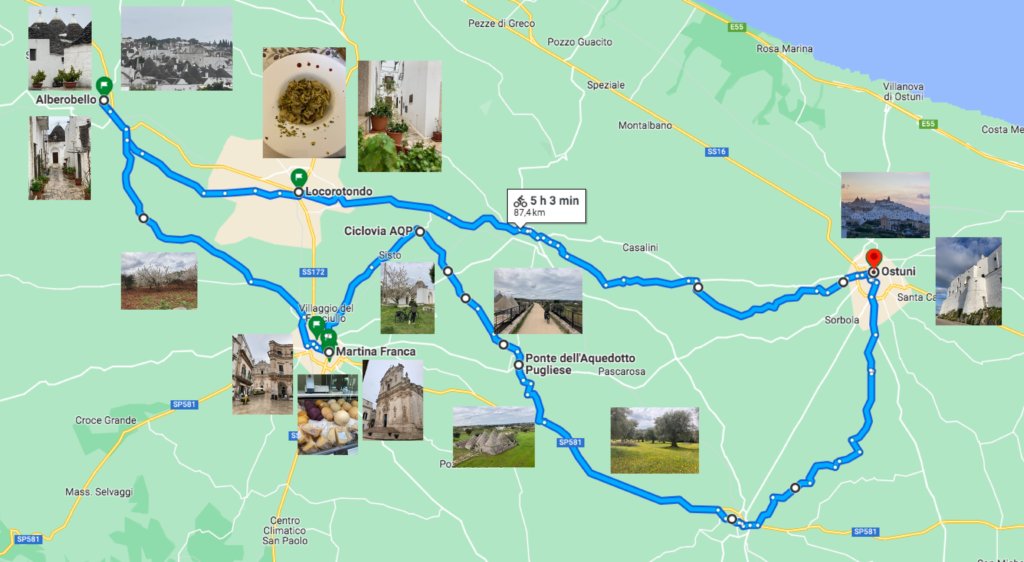 Day 1:
We left around 11:30 am from Ostuni.
Stop in Cisterino to eat at xxx
Stop in Locorotondo to see the viewpoint
Stop in Alberobello
Arrived at the end of the day in Martina Franca
Day 2:
In Martina Franca, go to Caseificio Pioggia to buy cheese and cold cuts
Direction towards the Ciclovia AQP to make the bike path
Passage to Ceglie Messapica to Eat
Back to Ostuni
This bike route is really amazing, we cross the fields with trulli, olive trees, cacti … it's a unique experience!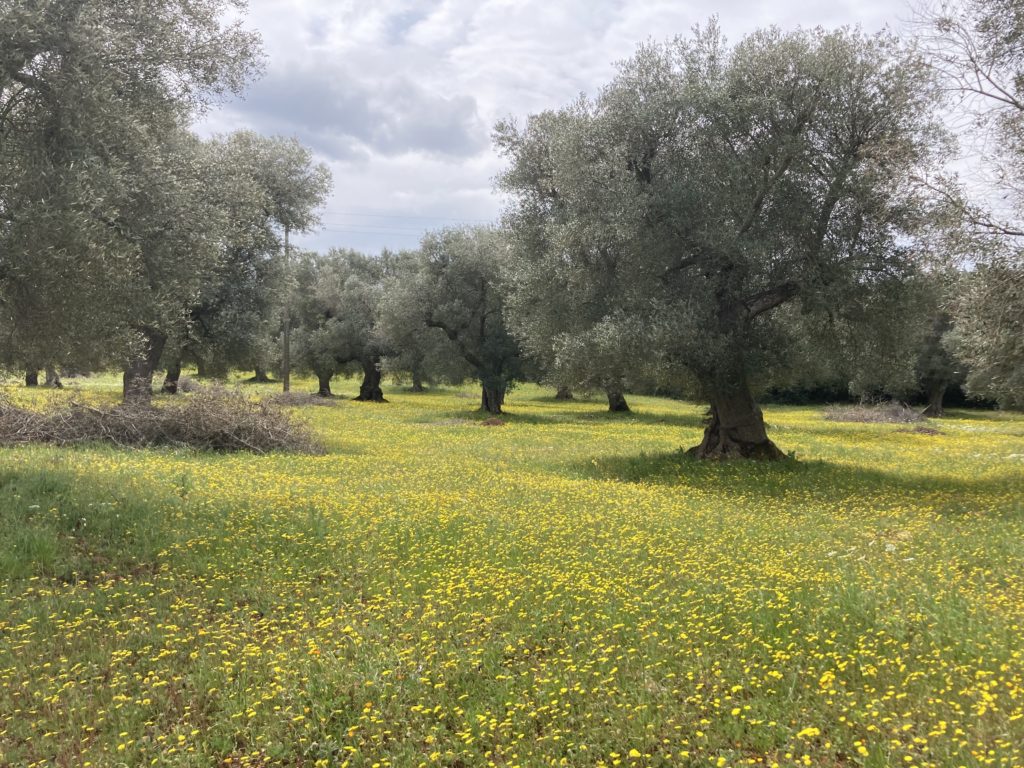 For our itinerary, we followed this article about Puglia quite a bit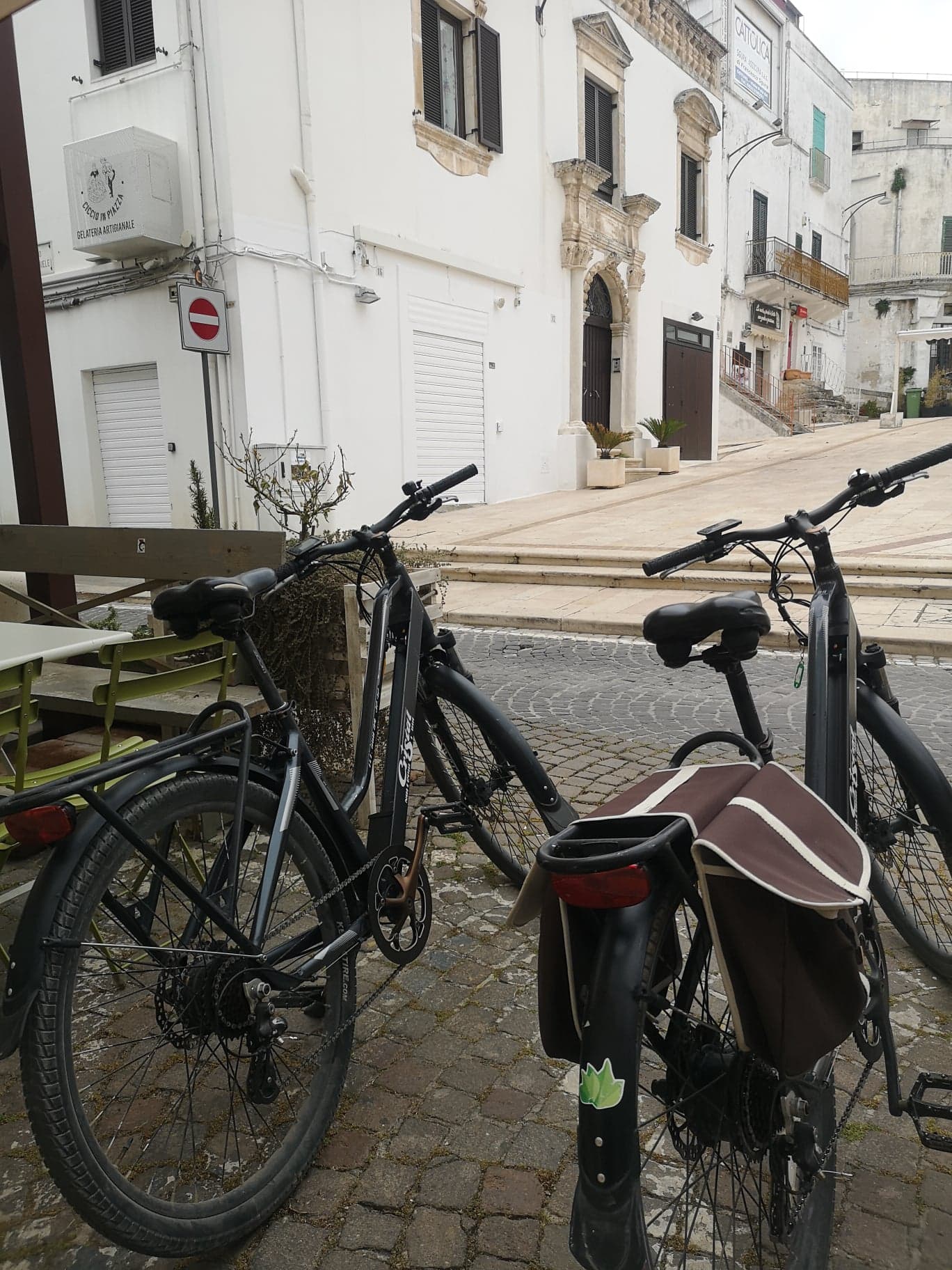 Cities to visit in the Itria Valley
Cisterino: we quickly ate in Cisterino. The village is very cute and the restaurant was incoryable
Locorotondo : there is a beautiful viewpoint with a beautiful view.
Alberobello : The city to visit!
Entire village of Trulli, the city is atypical and surprising.
Despite the very many tourists, it's unmissable!
Martina Franca: The city does not have a very great interest but it remains nice with a lot of churches and a historic center faithful to itself full of charm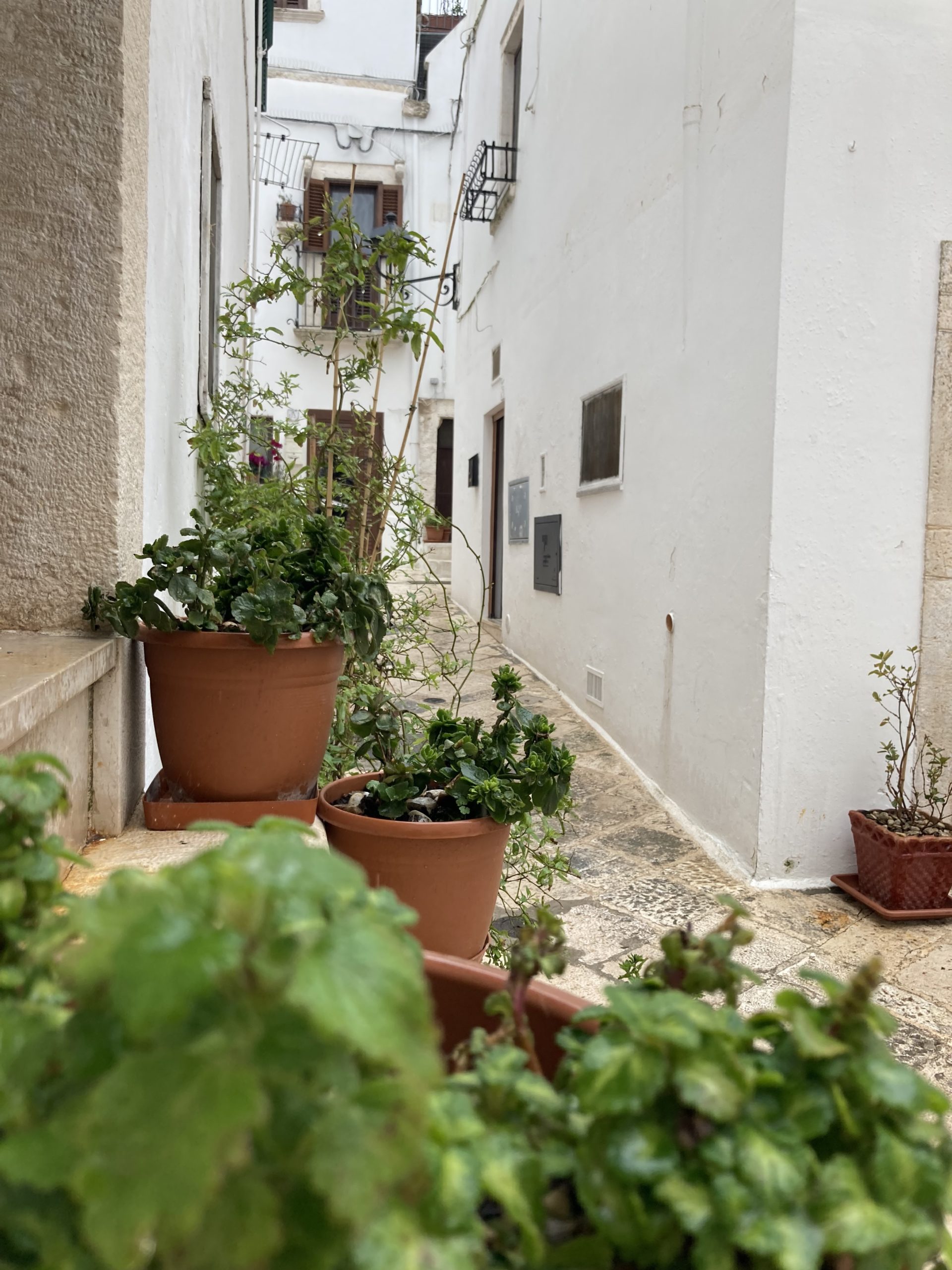 👉 All about your cycling trip in Puglia:
How long does it take by bike to visit Puglia and the Valle d'Itria?
It all depends on how much time you can devote to it.
You can do between 2 weeks and 2 days.
To make the Itria Valley, 2 days are more than enough if you have an electric bike.
With a normal bike, this is largely feasible but depending on the conditions it will be more difficult and you will need more time.

The route is very hilly. Each village is on top of a hill.

The state of the roads: when you pass through the departmental roads are mixed most of the time the roads are correct but at certain times you will have potholes.
Ideally, do not take the main roads the "SP" (example SP17 from Ostuni to Cisterino)
Bike rental in Puglia?
You can start your cycling route from several cities: Fasano, Monopoli, the towns of the Itria Valley.
On our side we went through Cristal E-Bike which offers electric bikes at 40 € per day.
The bikes were of very good quality, the batteries hold up well during the day and it is clearly useful in particular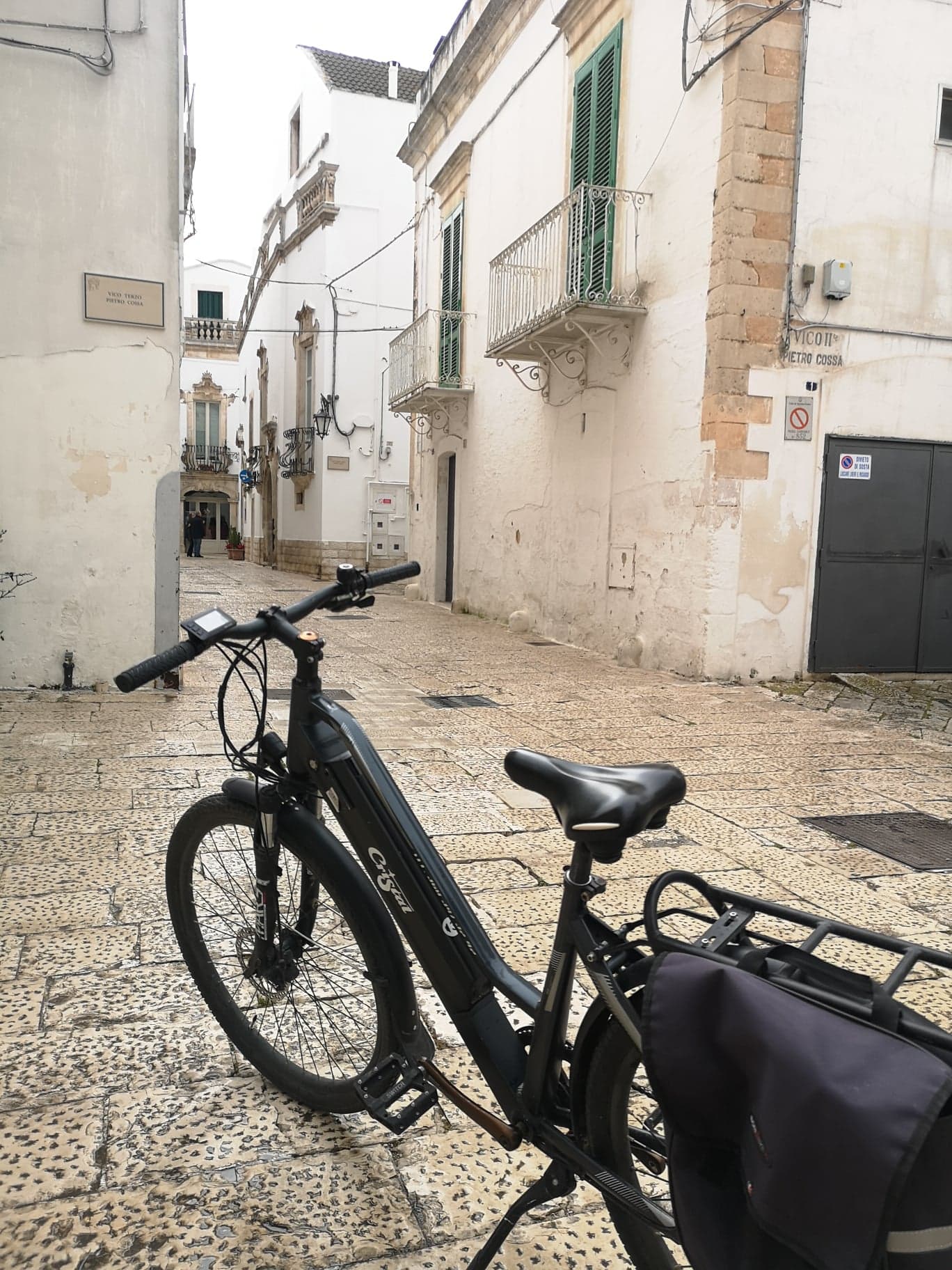 Bike paths in Puglia?
You will find a lot of bike paths on this website
On our side we loved the Ciclovia AQP also called Ciclovia dell'Acqua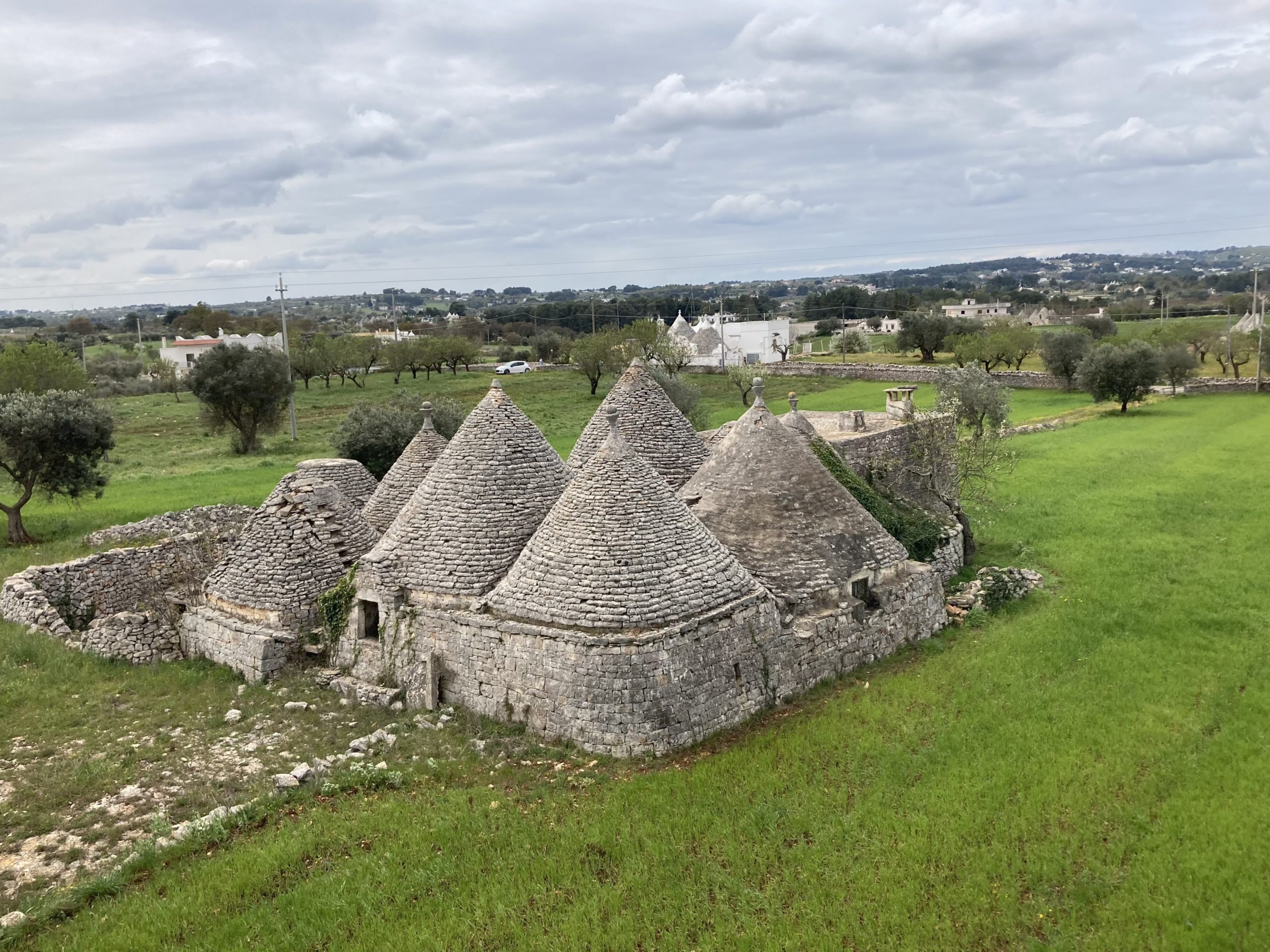 What type of bike to take in Puglia?
The electric bike is a solution if you do not have too much time and if you do not want to force too much in the climbs of the villages of the Itria Valley.
Where to stay in Puglia?
Prices can climb very quickly, so you have to take it relatively early.
Alberobello is very expensive, so alternatives are found between cities or in smaller cities.
The Trulli are an interesting experience but the lodges are very expensive there too.
Depending on your desires and your budget it can still be worth it.
On our side we chose Martina Franca with correct Airbnbs.
Restaurants where to eat in the Itria Valley?
Restaurants in Cisterino:
Terra Madre: Amazing restaurant. We enjoyed ourselves.
The manager speaks French and is very friendly!
Restaurants in Locorotondo:
Alberobello:
Not ideal because very touristy.
In troubleshooting you can test the Panzerotti at the Pizzeria Tremme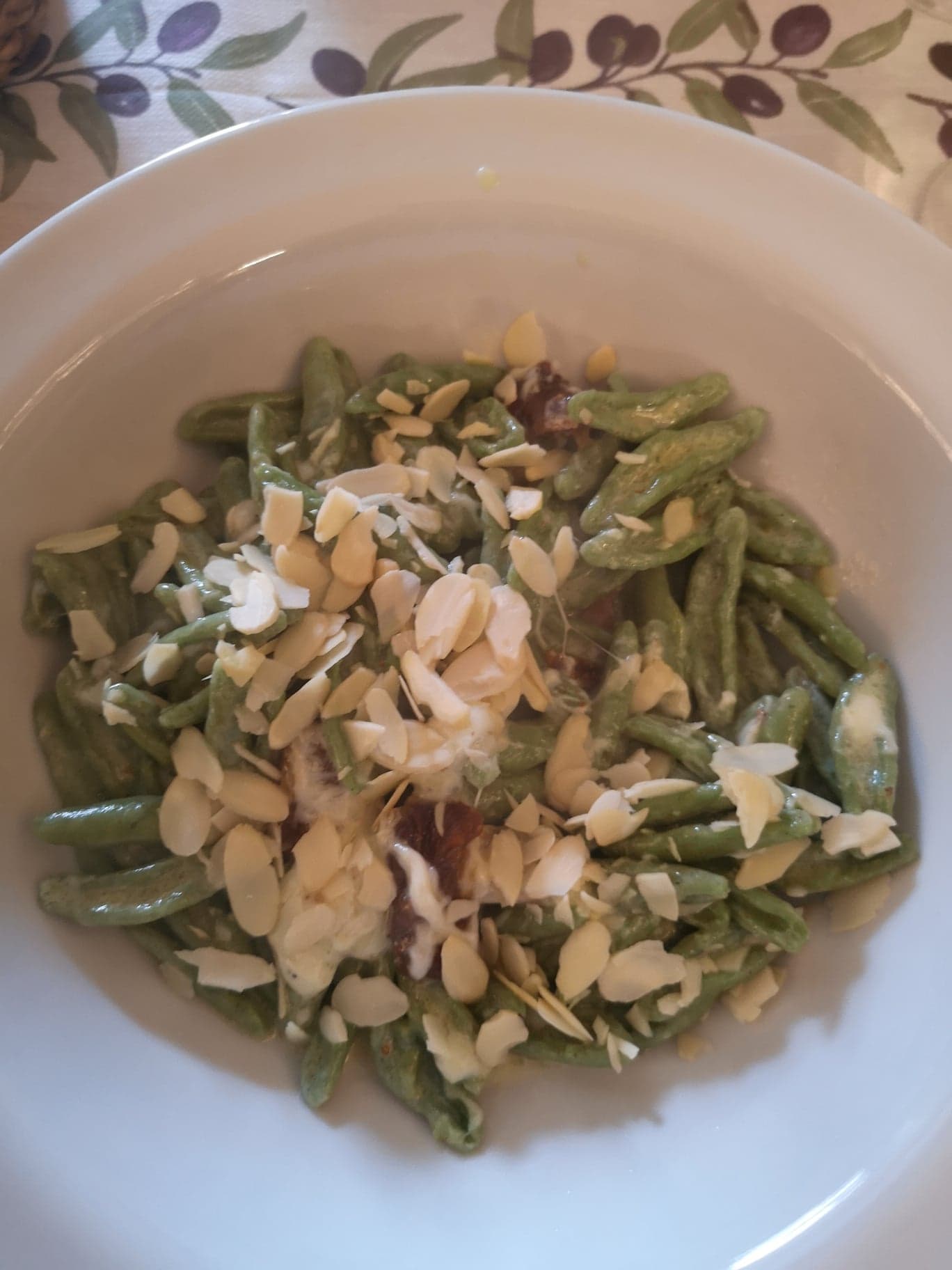 ❤️ Our favorite is the Terra Madre restaurant in Cisterino: an owner doing super nice service with amazing pasta and tiramisu. One of our best restaurants in Puglia
Next stop of our Roadtrip in Puglia:
After returning to Ostuni, we went to Lecce by train the one way costs 6,10 € for a journey of 55 minutes
✅ Stage 5: Valle D'itria by bike Alberobello and the discovery of the Trulli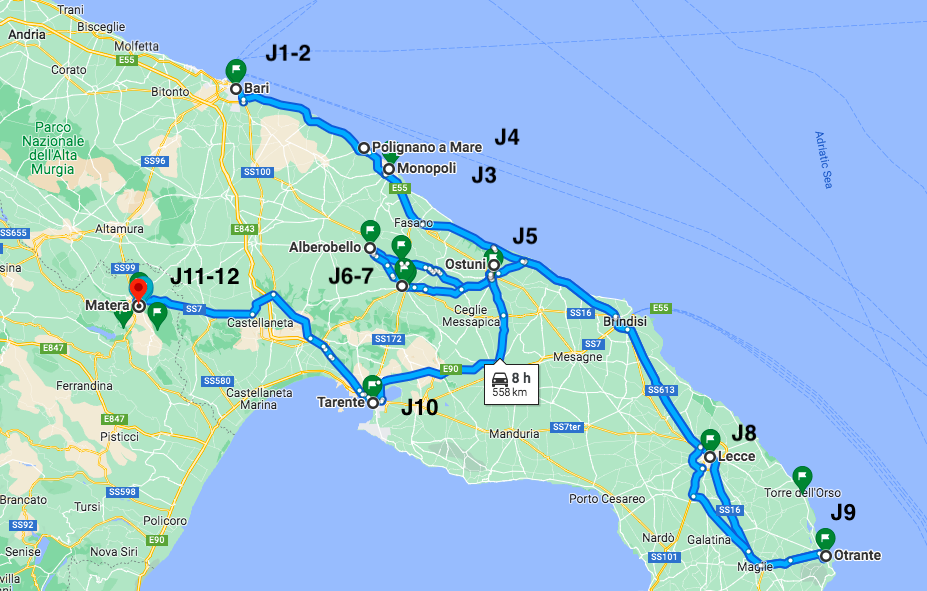 Feel free to comment or join us on Instagram @jeanmichelvoyage